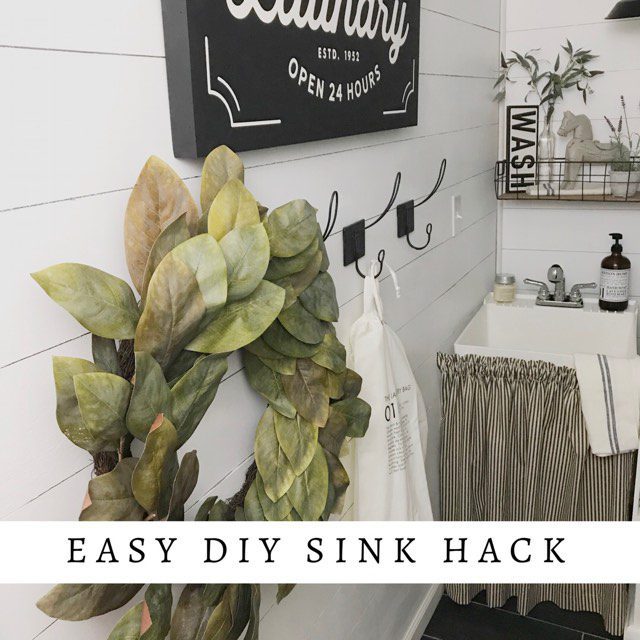 Do you ever have these big dreams for a space, but then your budget doesn't allow it? When we designed this space I wanted a nice farmhouse sink … but we were over budget and had to do what we could do to make the space work! So we did a little DIY and this is what it looked like! Want to see the before photos and an easy step by step!
BEFORE:
Did I mention this was a big project?? You know where my stove is in my kitchen, well before we remodeled our kitchen this was a walk through … and this washer and dryer wasn't even here it was on another wall! Lots of labor and love went into this room… but we will get back to that later! Now lets get back to the sink, and the simple DIY we did!
Here is the sink BEFORE the curtain cover up:
Now here is the sink in its spot :
Now some may love it just as is, but in our house we are all about function and storage… and while we love going to Costco – where do we fit it all?? You will see in my stories we hide Juice, water bottles and whatever fits under here! While the curtain dresses up the space, it also makes extra storage!
Here is what you will need :
1. A tension rod ( You will need to see what fits your space and if this is an option)
2. Fabric ( You can use drop cloth, fabric you have at home or find, or even long towels on clips depending on your space and the look you are going for!)
Thats it!! Then this is what it looks like completed!
Here are the items in my photo, you can click on them to take you to the store to shop!