Coastal Cottage Spring with JOANN
Spring is coming, and I have some inspiration for you! I had some ideas in mind, so I went to my favorite store JOANN to see what I could find. My theme that I wanted was to do a Coastal Cottage Spring with woods and whites and I found everything I was looking for and more! I love to be creative and I did some DIYS that hopefully you will want to do to! Now let me show you what I found.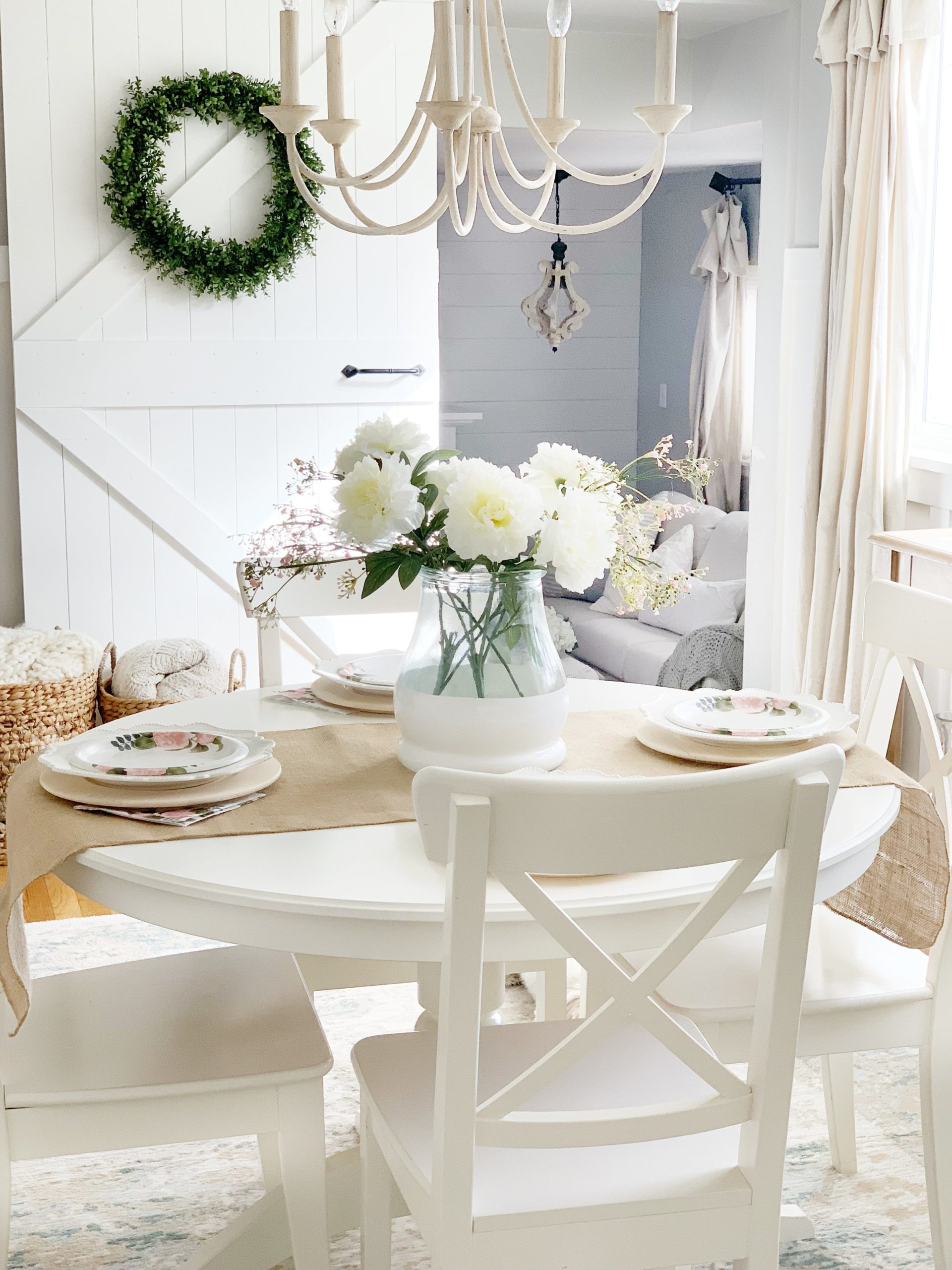 The first thing that you see in this photo is the boxwood wreath on my barn door, I love a good wreath! This one looks and feels real and I love that I can use it for all seasons.
I am always looking for a good charger and I found these wood chargers on JOANN's online shop, and they couldn't be more amazing. You can easily paint or stain them but I thought they were perfect for me. Can I just say I am in love with these flower paper plates and the napkins. They go so well with my theme and I want to grab more not only for spring but wouldn't they make the perfect Mothers Day setting too?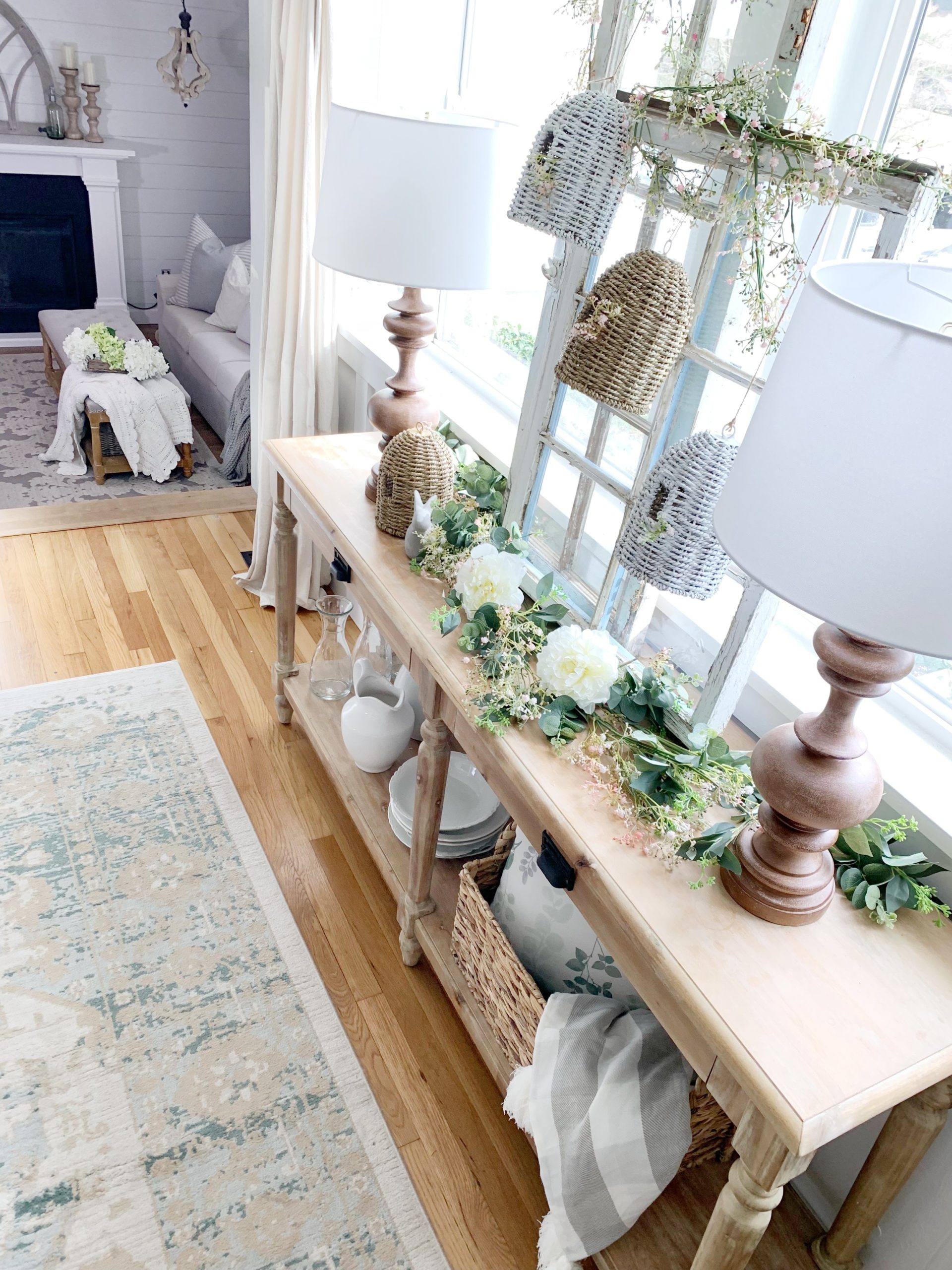 There is so much I want to share in this photo with you, but lets start with the beautiful florals I found at JOANN. I was able to use them throughout my whole space, they are just so delicate and lovely.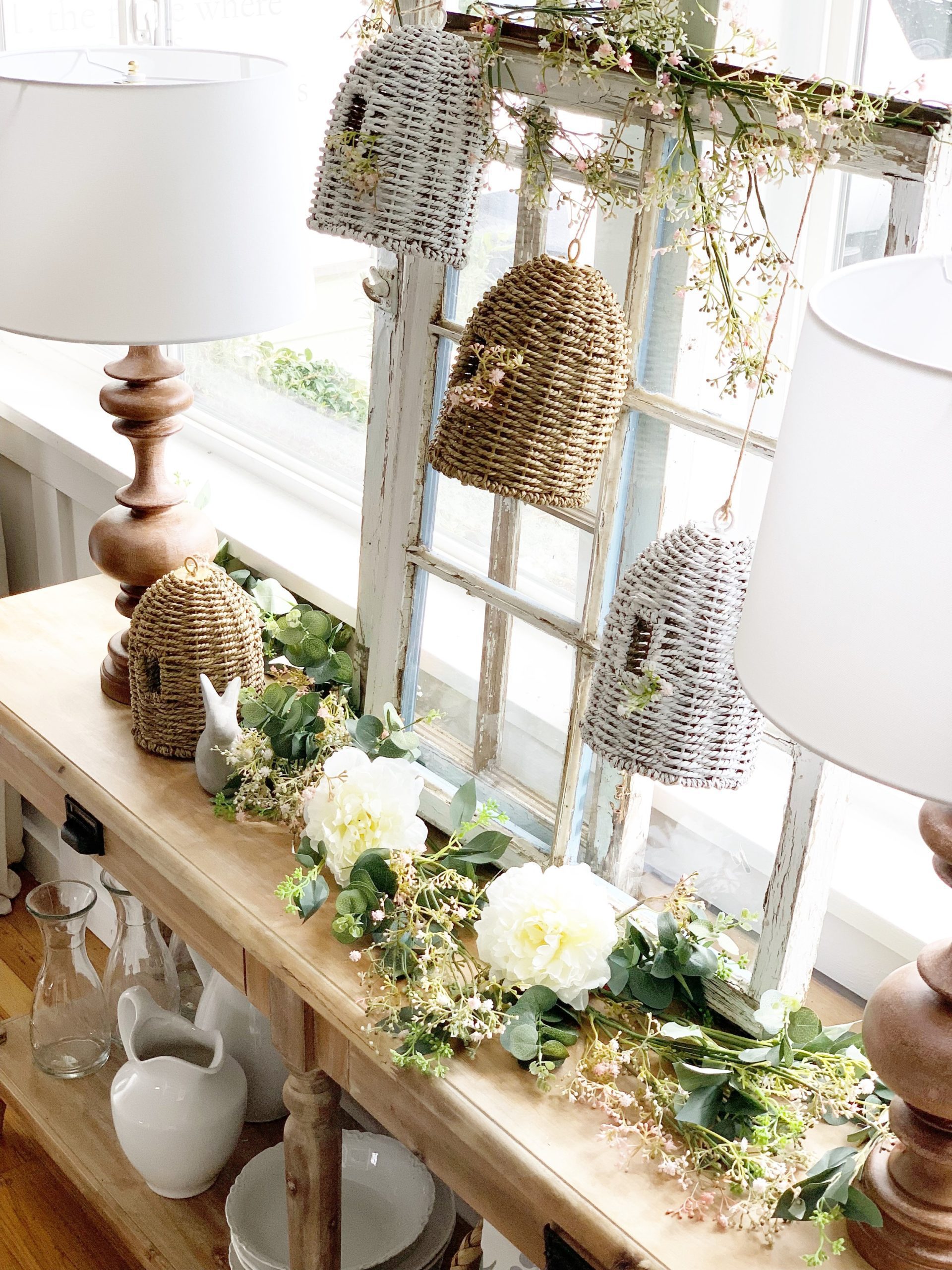 Do you spy the little cement bunny? I cant wait to get out my other spring decor he will fit perfectly.
Ok, ok… let me share with you one of my favorites! These wicker birdhouses, I cant get enough.
When I saw these birdhouses , I was inspired by a shop I went to and saw these in white… I knew I had to recreate it!
Really, as they are I love them just as much… and here is this sweet bunny again!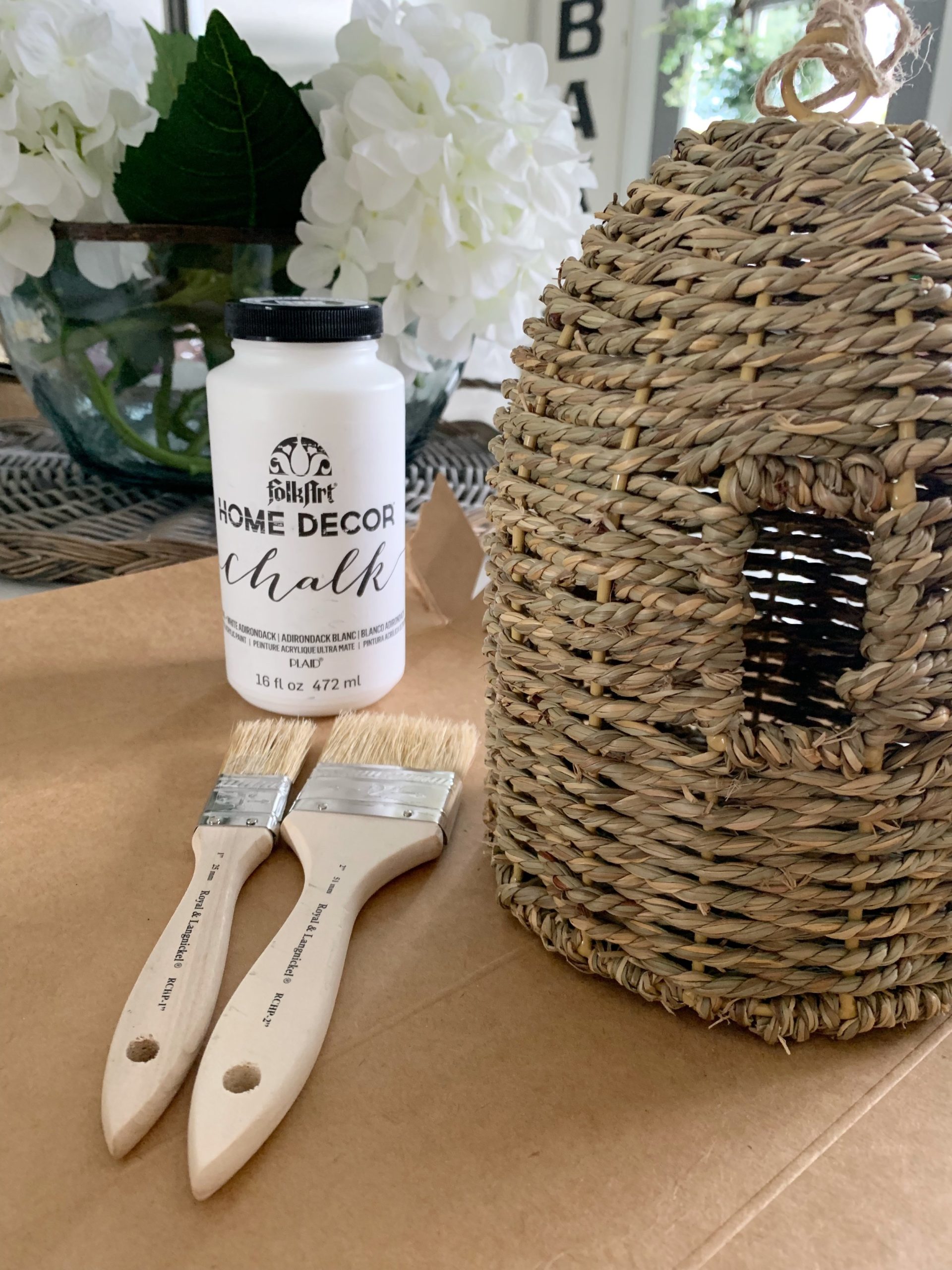 Now let me show you how simple it was to turn these beautiful wicker birdhouses white to go with my coastal cottage theme. I went back to JOANN, picked up this FolkArt chalk paint in adirondack white and these simple paint brushes.
Next it was time to get to work! This is going to be the easiest project you have ever done and the paint dries so quickly so win win!
Here it is, and you can see the original birdhouse and the freshly painted white – aren't they both amazing?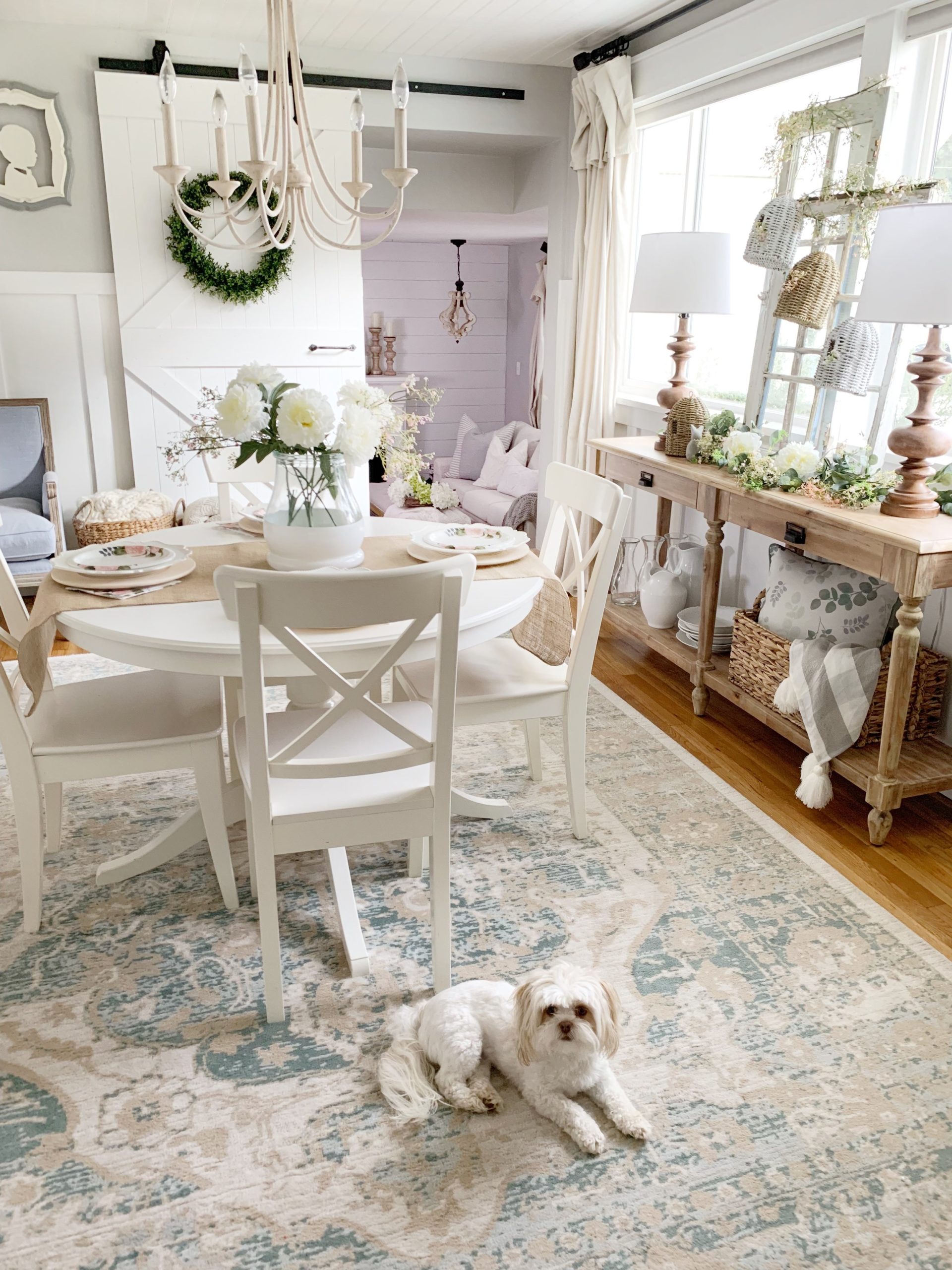 Miss Rosie wants to show off two of her favorite things, this throw blanket and pillow I found at JOANN. When its not in this basket she likes to sleep on them. I really prefer to keep them in the basket, but Rosie and Daisy love to tug on the blanket and take it out.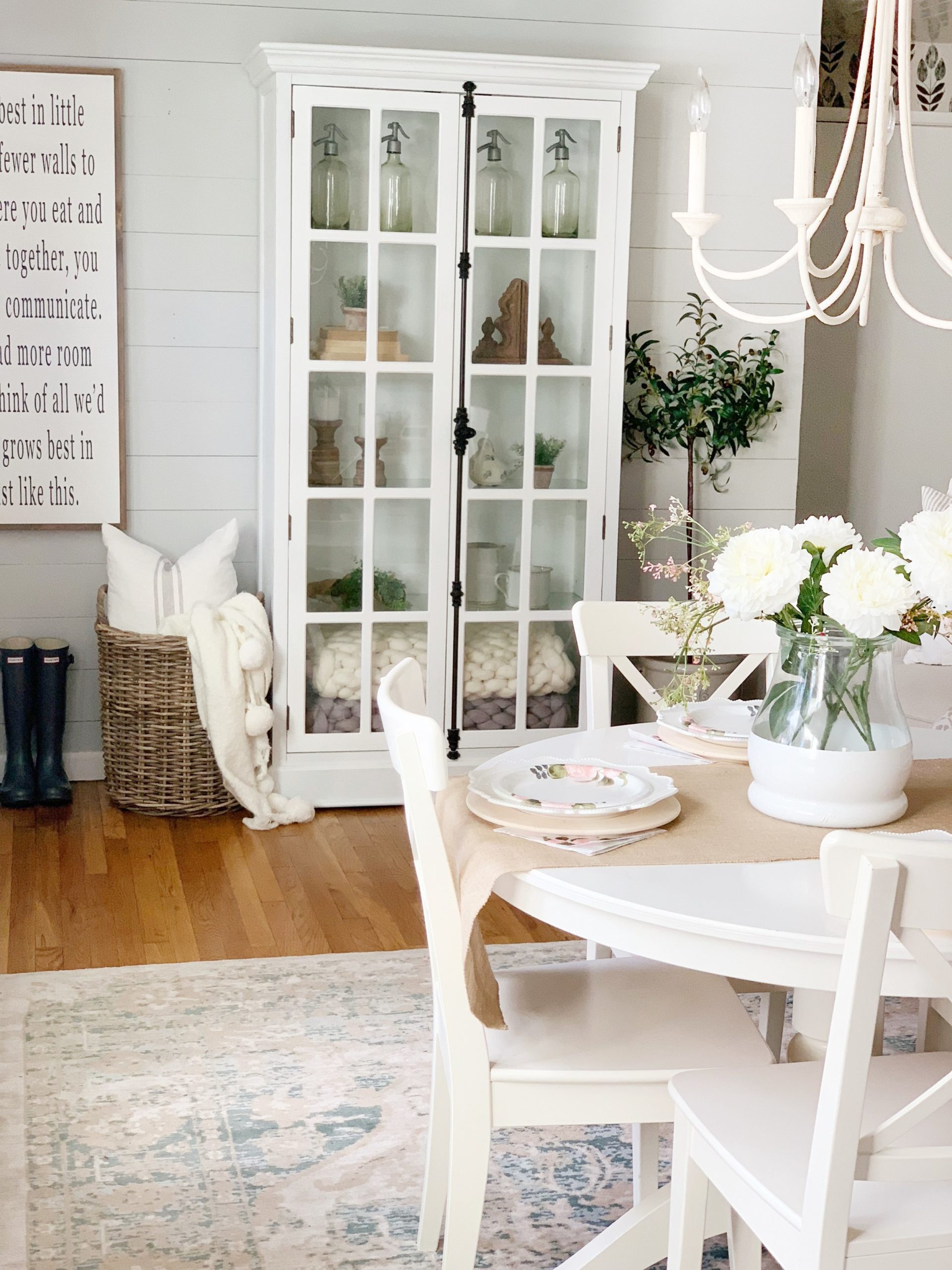 Now its time to talk about this vase. I recently went to magnolia and have seen a similar version online but they were $80 – $130 plus! That was not in my budget so I thought lets do a little DIY!
I found this vase at JOANN and it had some wire around it, so we clipped it off and painted the vase. I did a whole tutorial on the JOANN app so make sure to check it out.
I cant get enough of how this vase turned out, its perfect with faux flowers because you cant see the stems and see they are faux. Aren't these florals just gorgeous? As much as I love real I will always prefer faux… you can use them over and over again they are such a great investment and the prices are so great at JOANN.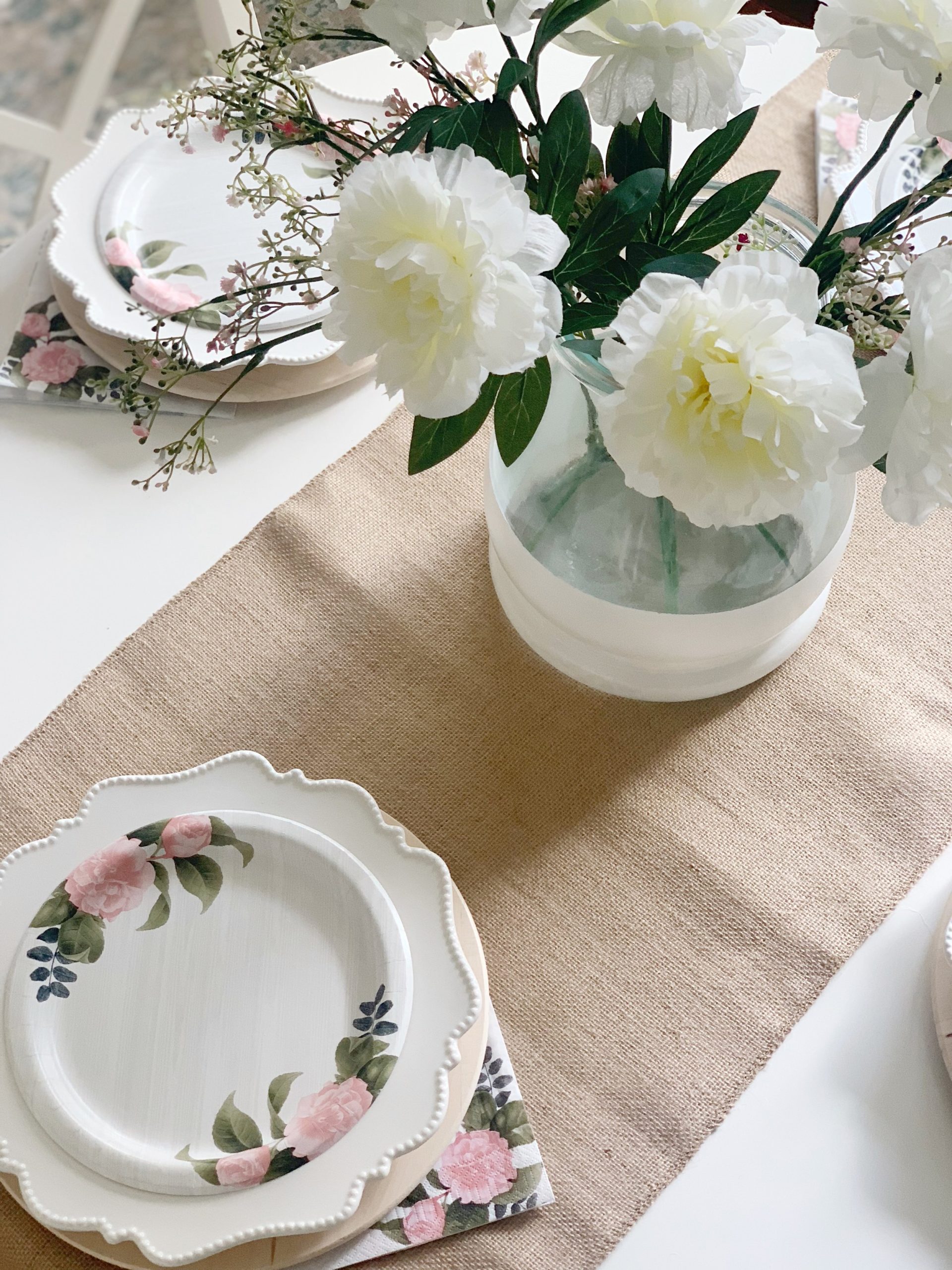 If I didn't tell you these plates were paper would you have guessed? They have the perfect wash on them to make them look wood. These chargers I am so excited to use over and over again.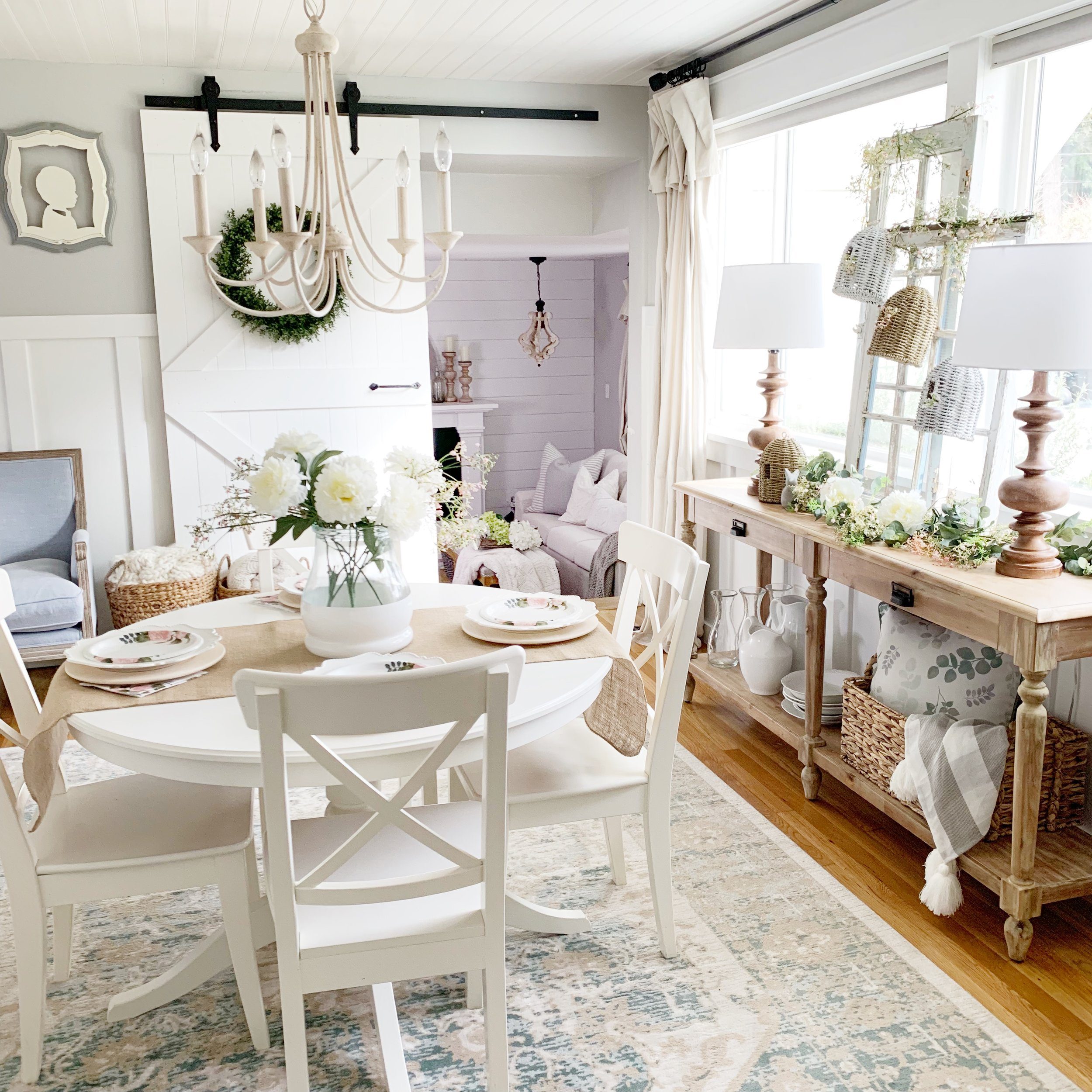 Are you thinking all things spring? I hope this tour inspired you to think outside of the box and to be creative. I found so many good finds at JOANN and hope you can to! Don't forget to check out the DIY I posted on the JOANN app If you make any of the DIYS I showed I would love for you to tag me on instagram or send me a message and I would love to share!
Sources :
I have placed all the links below, you can click on each item.
Birdhouse
Cement Bunny
Pink Babys Breath
White Peony
Greenery Pillow
Wood Round Plate
Paper Plates
Napkins
Wreath
Throw Blanket
Twine
DIY Project Supplies:
Chalk Paint
Paint Brushes
Spray Paint
Painters Tape
Vase
A special thanks to JOANN for sponsoring this post, I love being able to be able to shop and be creative with my favorite craft store!
Pin this image for later, and come pin along with me HERE.