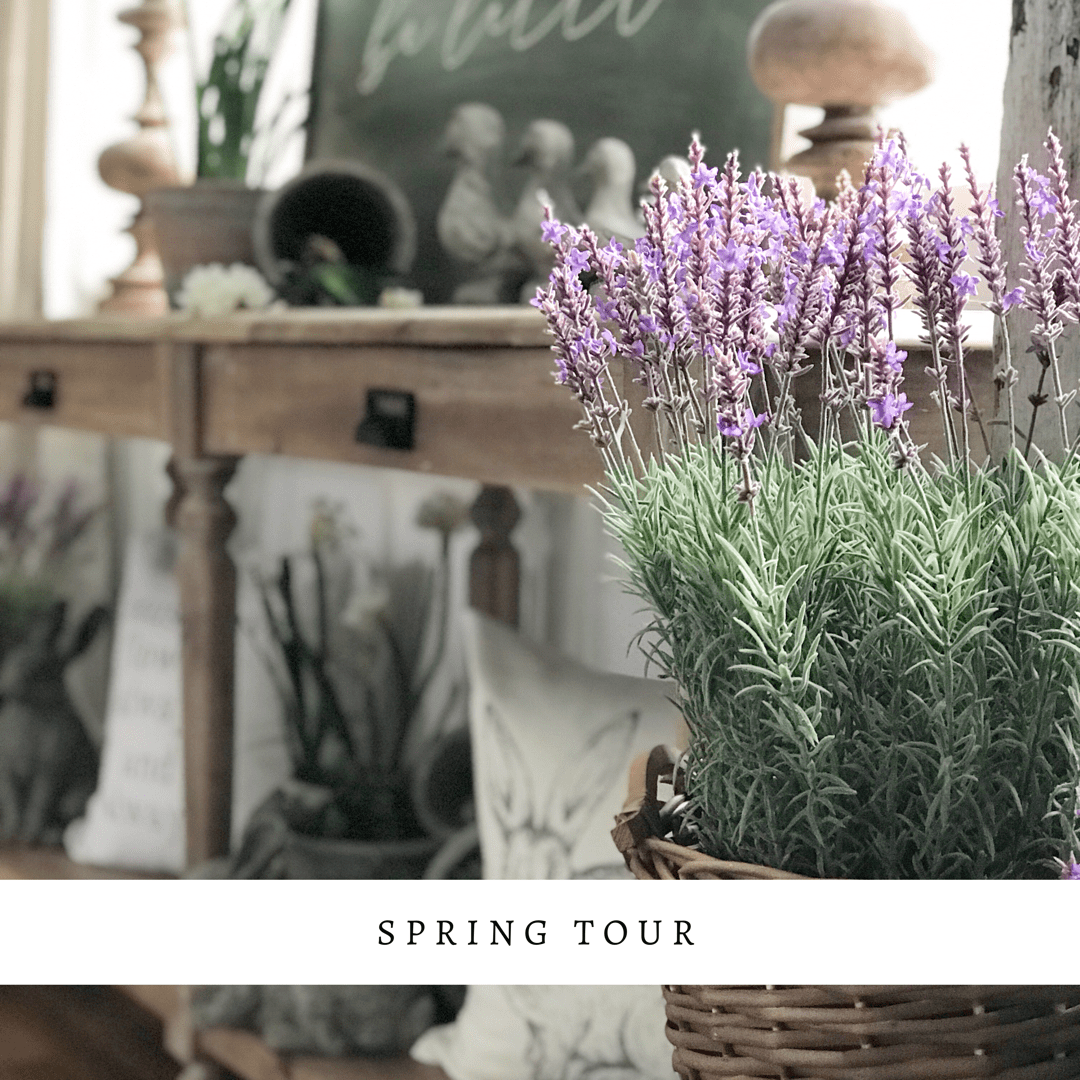 Hi friends! Before summer rolls around, I wanted to show you some spring touches in my home and soon you will see all the changes in the future posts to come! One thing that will be sticking around is my lavender it is perfect for spring and summer and I can't get enough of it.
There is so much I love in this photo, I really wanted to do a "garden theme" and I think with all the pots and florals I achieved it! My friend Whitney of Oh Sweet Skye made the incredible sign that is such a great reminder for us all. The little antique ducks in a row, I found at a vintage market and will be something I cherish – it reminds me of my 4 littles always in a row. The lavender from Purple Rose Home is faux, but you would never be able to tell. I am so glad that I can keep it for years to come and it will look just as great!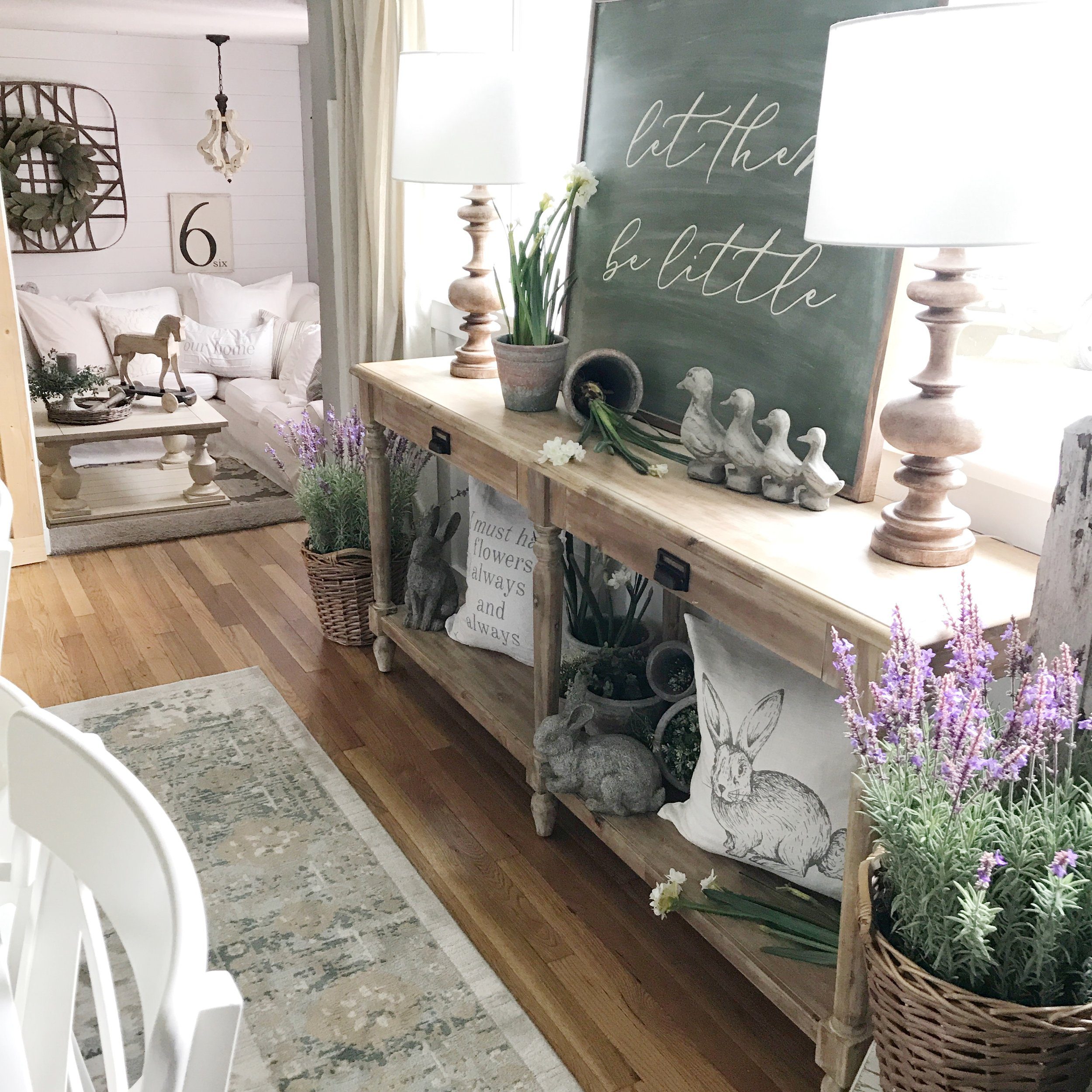 This view is one of my favorite things walking in our front door. Our home is not your normal house, and thats why I love it for all the character! What is more perfect for spring, than a bunny pillow from Designs By Ashley Knie to go with the bunnys hanging out on the table. You can see a sneak into my flower pillow from With Lavender and Grace it is such a great touch!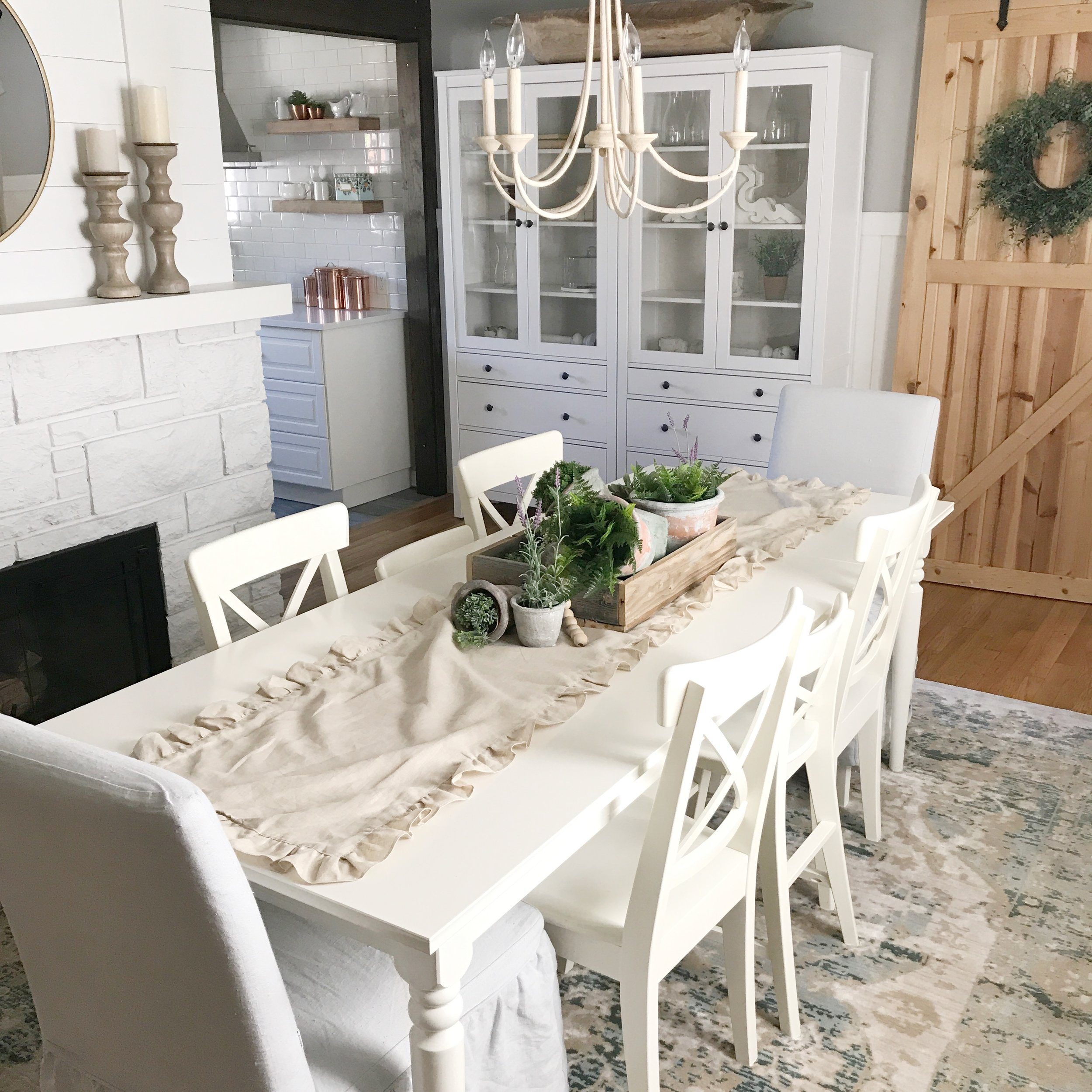 Here is the other half of the room, this is where you will see us having dinner and a peek into the kitchen where all the magic happens! Most nights are just crazy we have kids running around the "loop" then having nerf wars, and all of a sudden stopping for an impromptu dance party. Our goal is to have dinner together no matter how crazy.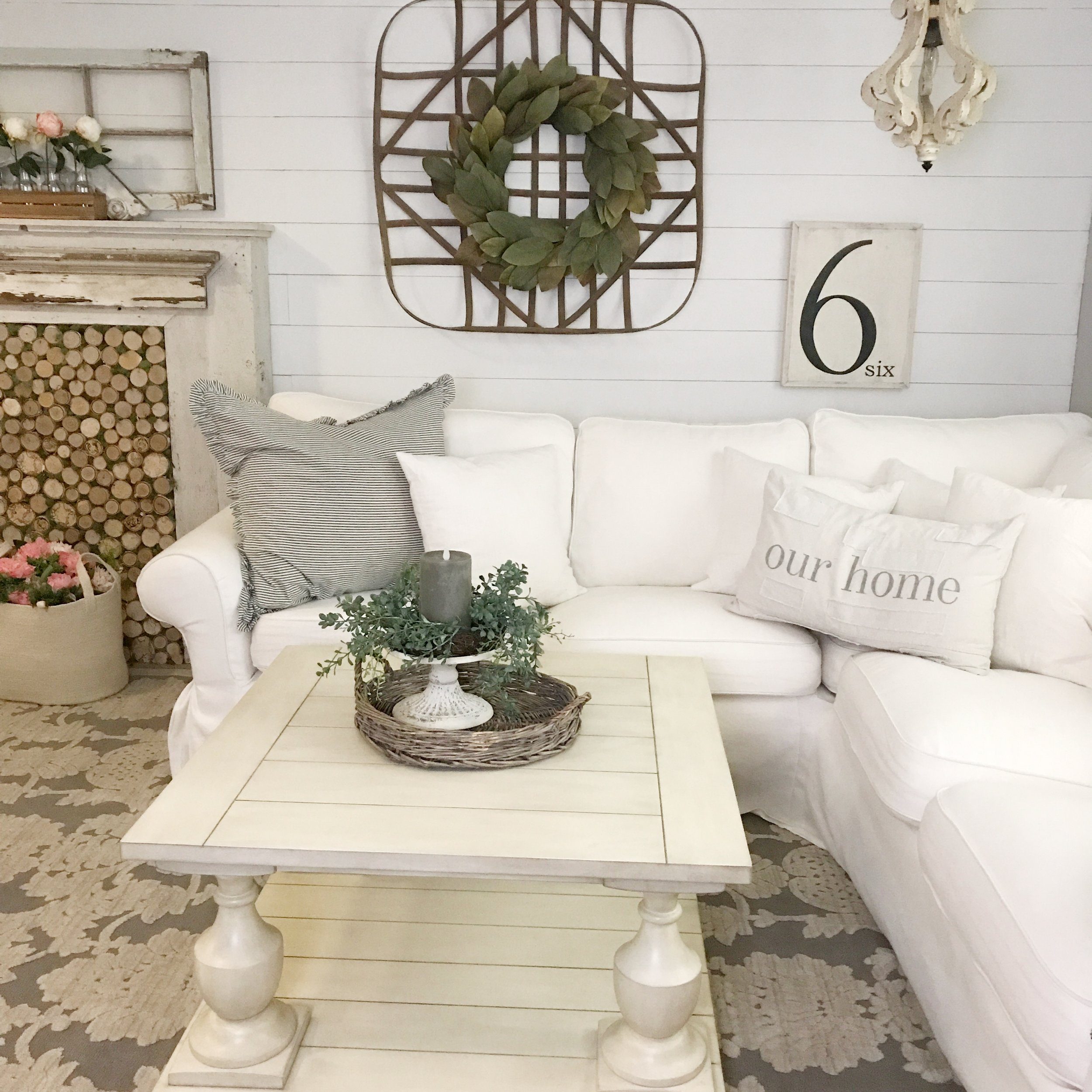 Walking down the stairs is our family room and this is where we get cozy. You will normally see us here on the weekend lounging around but it always turns into fun and games. The warwick table is a new find and from Birch Lane along with the rug, it really completes this space.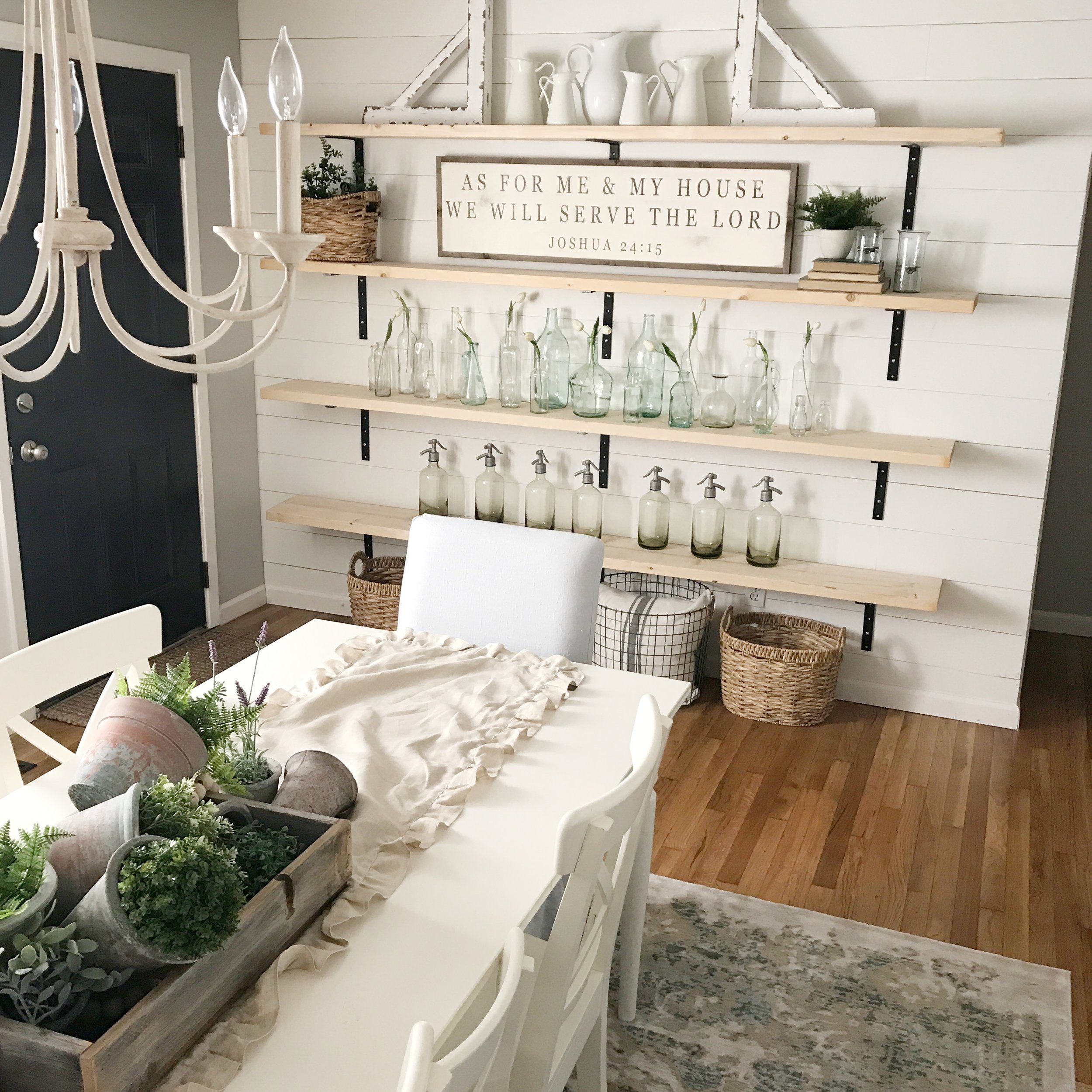 Time to go back up the stairs and these shelves I just love. It is so nice to be able to switch these out with my favorite finds! I love the new chandelier from My Lighting Source, it brightens up the room so much and I can't get enough of it! This rug from well woven, is the perfect pop of color and ties the whole space together – and the perk it hides everything!
I hope you enjoyed this little spring tour, I can't wait to show you all our updates! Before you go, guess what there is more! I have joined some talented ladies to show you a peek into their homes so click each one of the links below.
Jessica, Patina Gray Home
I hope you enjoyed each one of our homes, feel free to comment and leave any questions.
* Some of the links maybe affiliate links, thank you for supporting this blog.