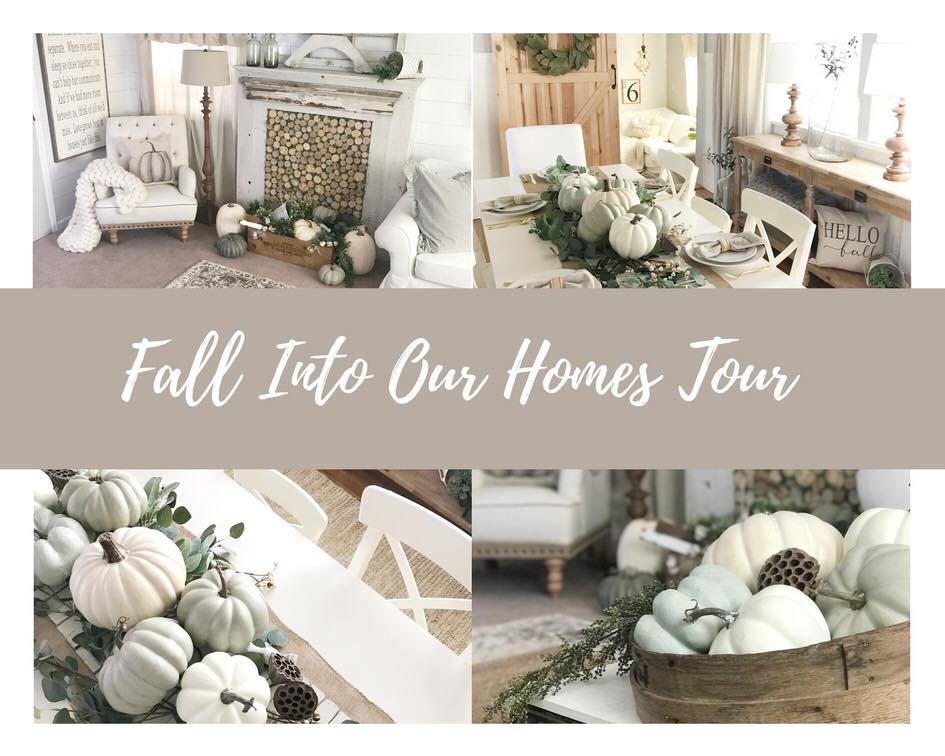 I am so excited for this season, a time to slow down and live in the moment. This last year has been non stop with projects and just life, whoever says living in a fixer upper is fun needs to teach me their ways. The end result is worth it, and I am excited to share with you parts of my home all ready for fall.
Today I will be showing you into two different rooms, sharing where items are from, and in future blogposts I will show you the before and after and how we did it!
Our home isn't very traditional, and we have had to make it work for us. In most homes you would walk into the entry way, but in ours we have turned it into a dining room. Since our home is right around 1200 sq ft and as much as we would love two living rooms, it wasn't realistic for us and the use of our space. Once you walk through the doors you will be greeted to our now spacious dining room and here is the view you will see.
Our new floorplan has now opened the wall to the kitchen and has made it more roomy! It is so great to  be able hear and see the kids play while making dinner, and we are cherishing our time in these rooms instead of dreading it!
The next view, you will be able to peek into our family room right through the barn door! Have I mentioned how much I love having a door here? I love being able to just shut the door if I have a mess I don't want to see!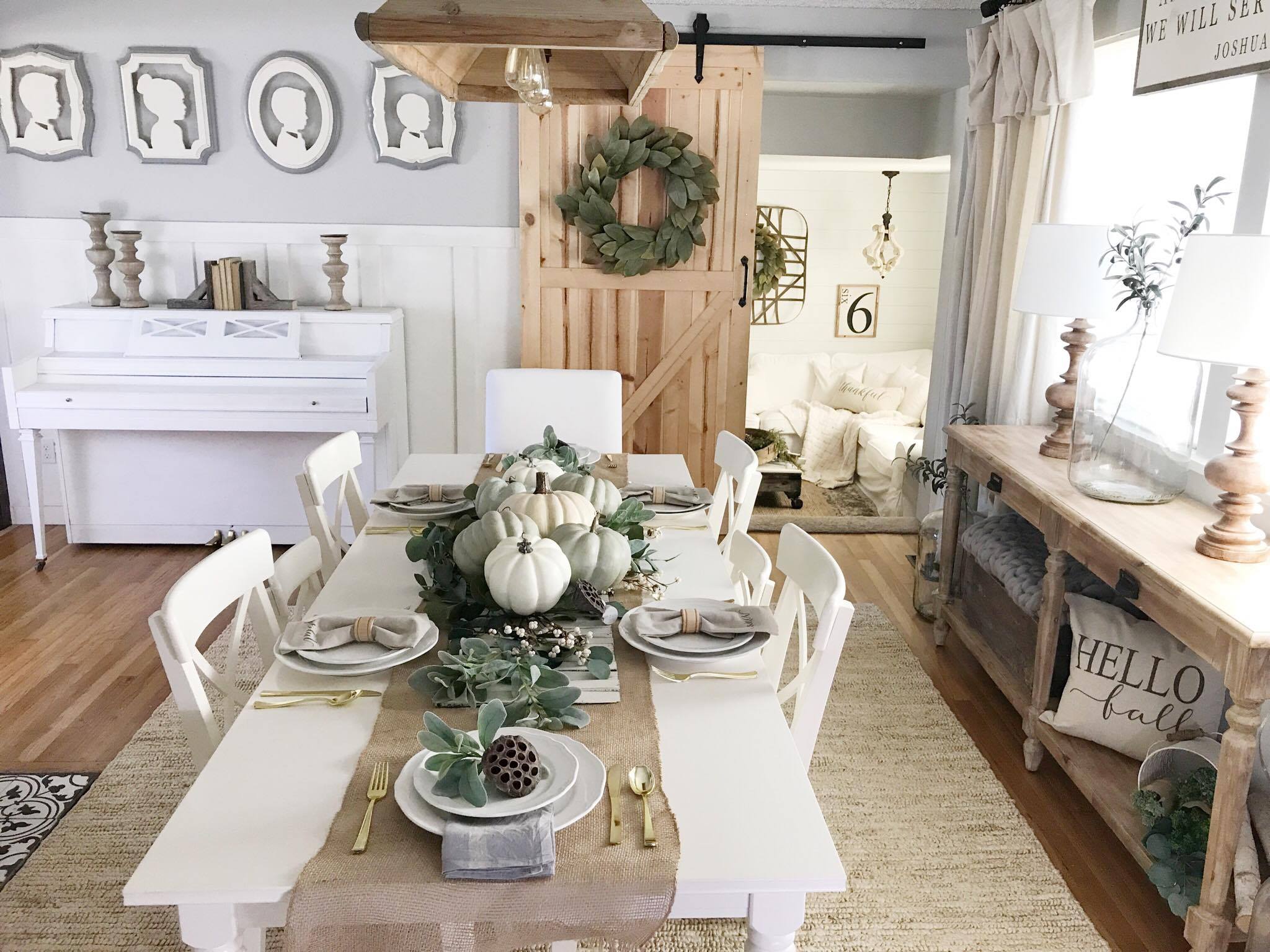 I love when the sun shines through the window, living in Seattle we cherish all the days with sun! It does make it hard to take photos as you see in this next picture, but it reminds me of all the goodness!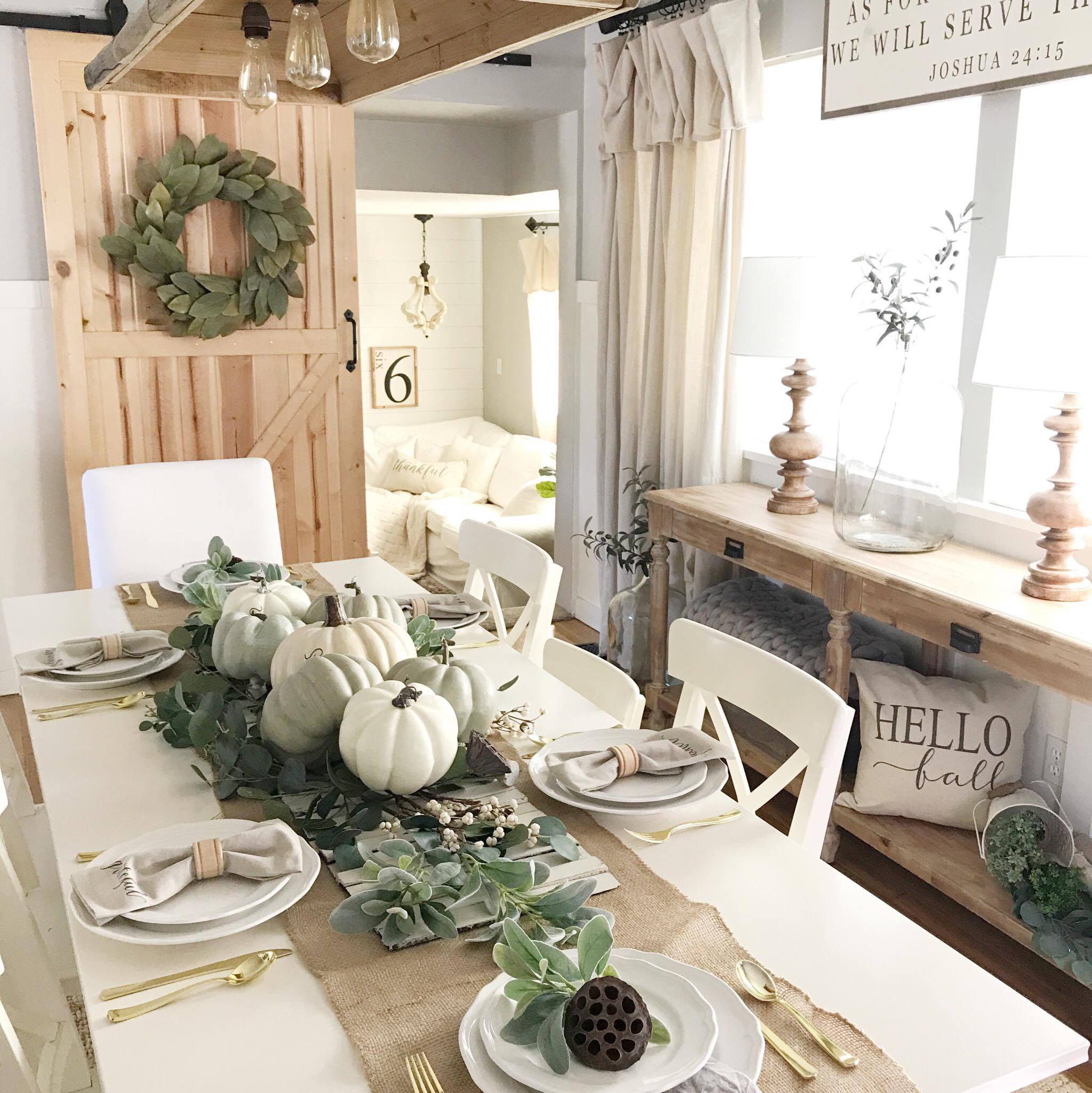 I have learned so much by living in this home, and one thing is that you just need to do what is best for you in your home and make it yours even if its not the "right way" to do it!
Next I get to show you our newly finished shelves, this space is right as you walk into our home!
One thing I have struggled with in this home is wall space. I have to be very selective of what we put on our walls, and even just decor in general since we basically had our mantle and my side table. These shelves are the perfect solution for this space! I was sad to see my stripe wall go, but this opened up the whole room and gave me endless possibilities with being able to decorate it! I had just got the shelves perfectly styled, but of course time for change – a good one!
Next up is a closer view at our table, as you will notice some photos are fully set and some just simple!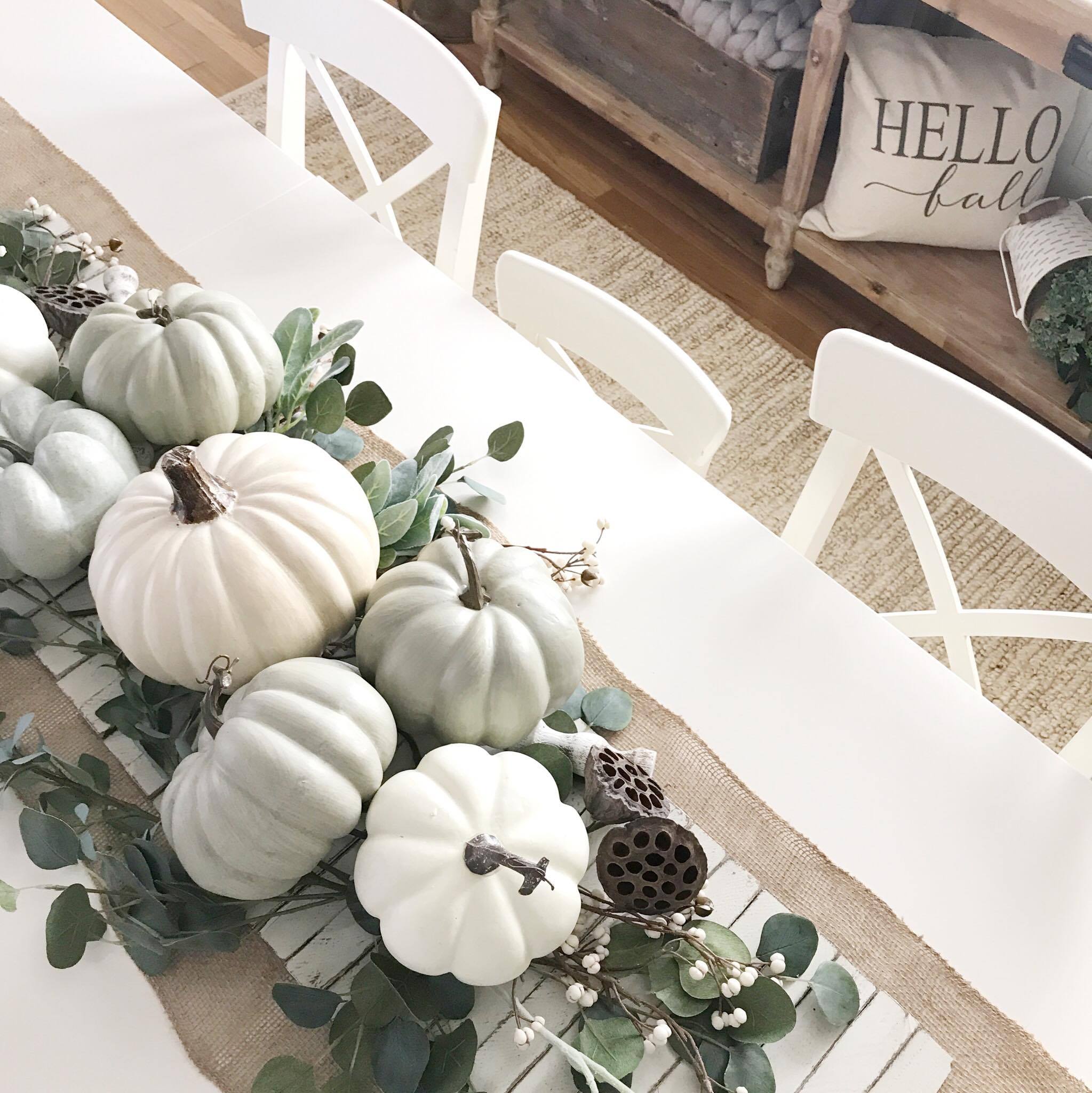 I love how some simple greenery, some berries and a few pumpkins can just transform a space! I love using a burlap runner to give some depth to an area, it goes perfectly with my wooden table runner!
Now to show you to the other side of the room, you will see our fireplace and a small hallway that leads to our bedrooms and bathroom.
Our home is so many different levels, so now we will be walking down to our family room. My goal for this room has been "Cozy". I want it to be a space that we can go and just feel at home, to snuggle and just be able to take a break. I finally feel like I have accomplished that!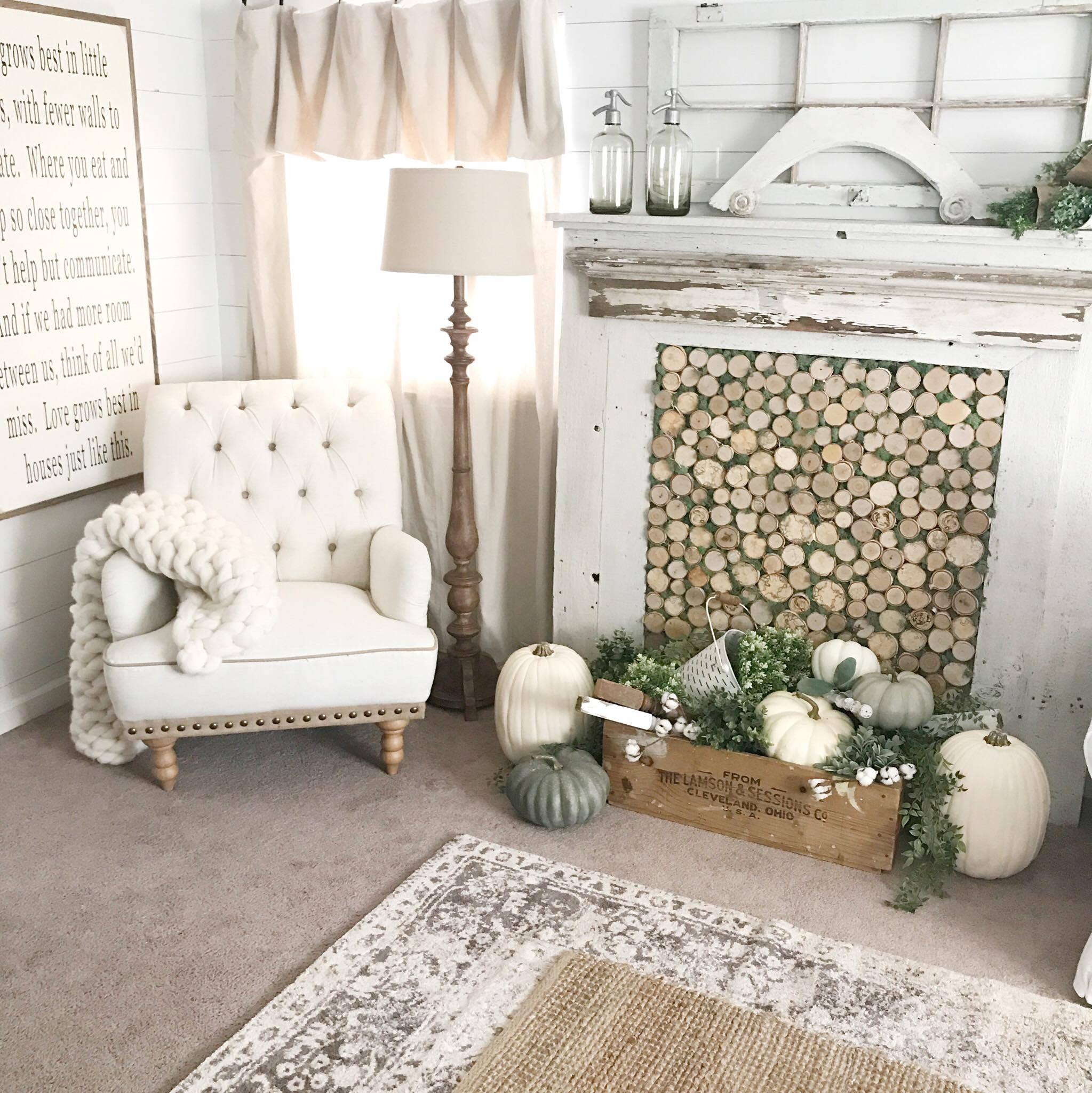 I love a good Chunky knit, and a comfy chair to curl up in! This fireplace was inspo from some favorites of mine and has made this space complete! I planned on making a fireplace and using the antique mantle that you see on here, but I got the fireplace off a buy nothing site and it couldn't have been more perfect!
Here is another piece that helps complete this space and was also inspired by a friend!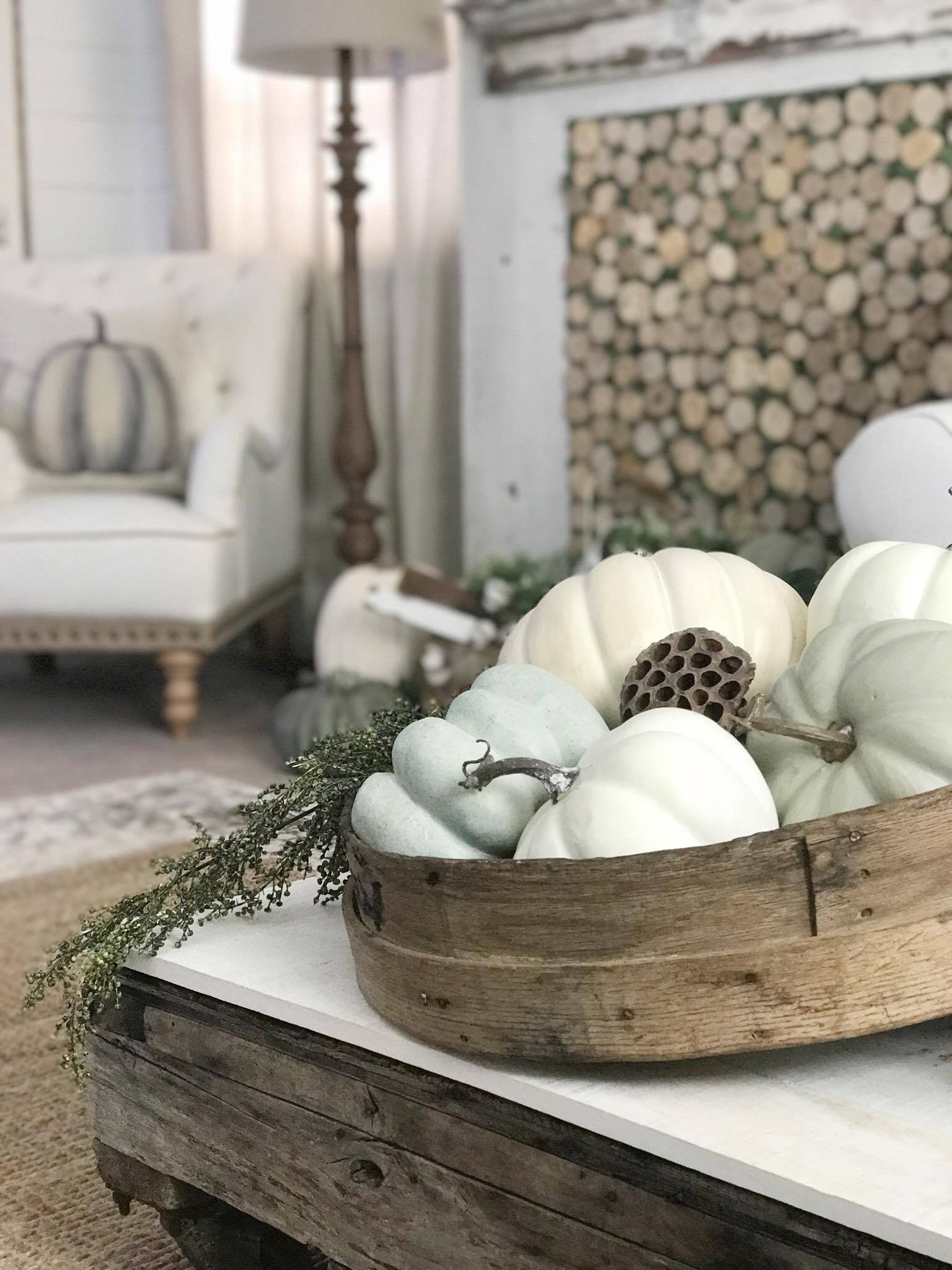 Here is an unclose of this antique cart, we used Weber Lumber wall boards to complete this project! I will be blogging about that easy DIY soon! For now look at this flour sifter filled with so much goodness!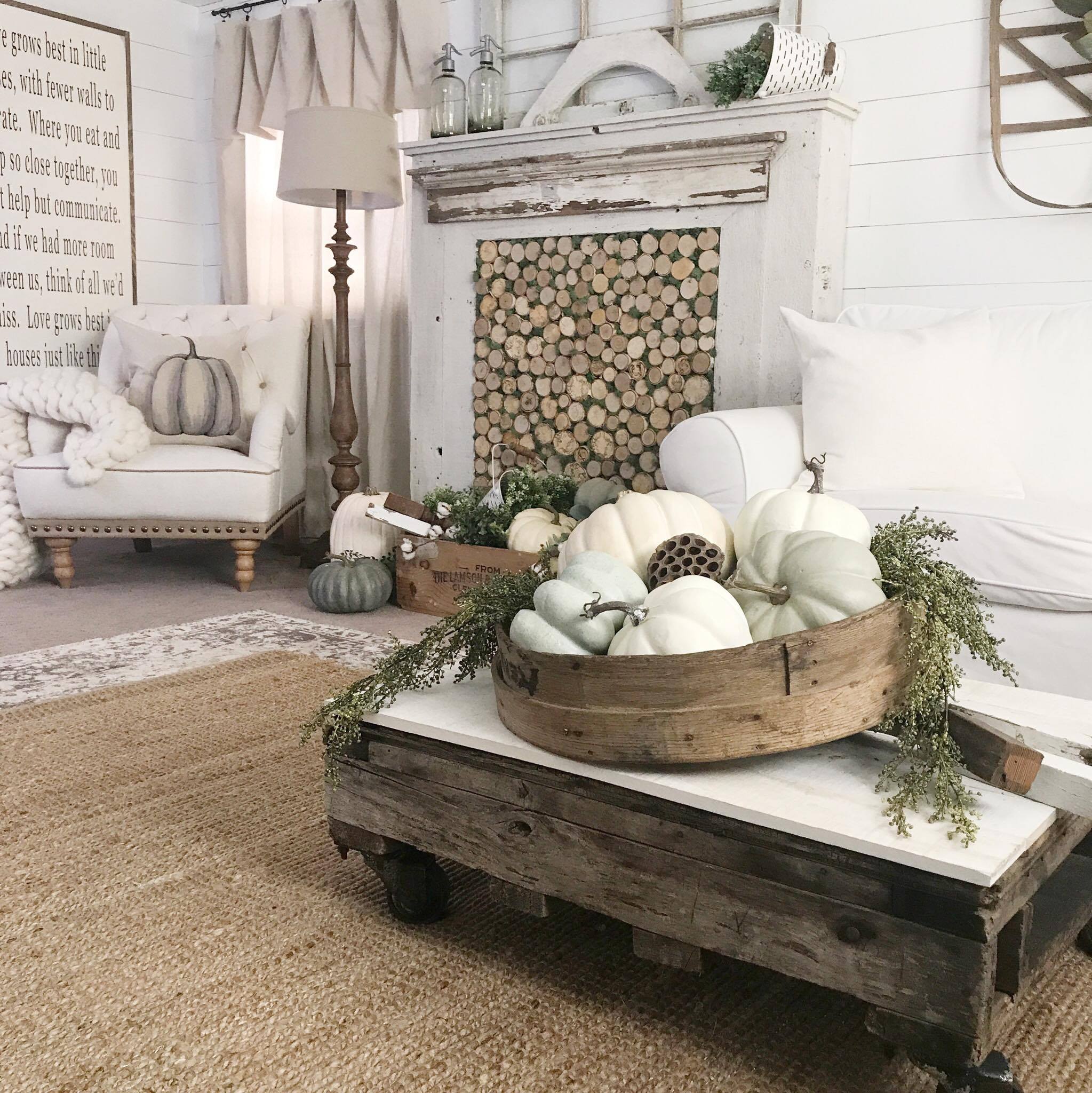 This is my kids favorite part of the whole room, they love using this table to play games on, drive cars, do artwork and even convince me to eat on it!
This right here is my happy place, I haven't used it as much as I have liked but we are ready to! I love the layered rug to add some dimension even though I didn't place them the traditional way,if you follow me long enough you will learn I don't do well with to much color… so this is the perfect amount! Now to show you the full view!
This is what you see when you walk down our stairs, and now I will take you back to our front door… but first a photo of my sweet pup Rosie!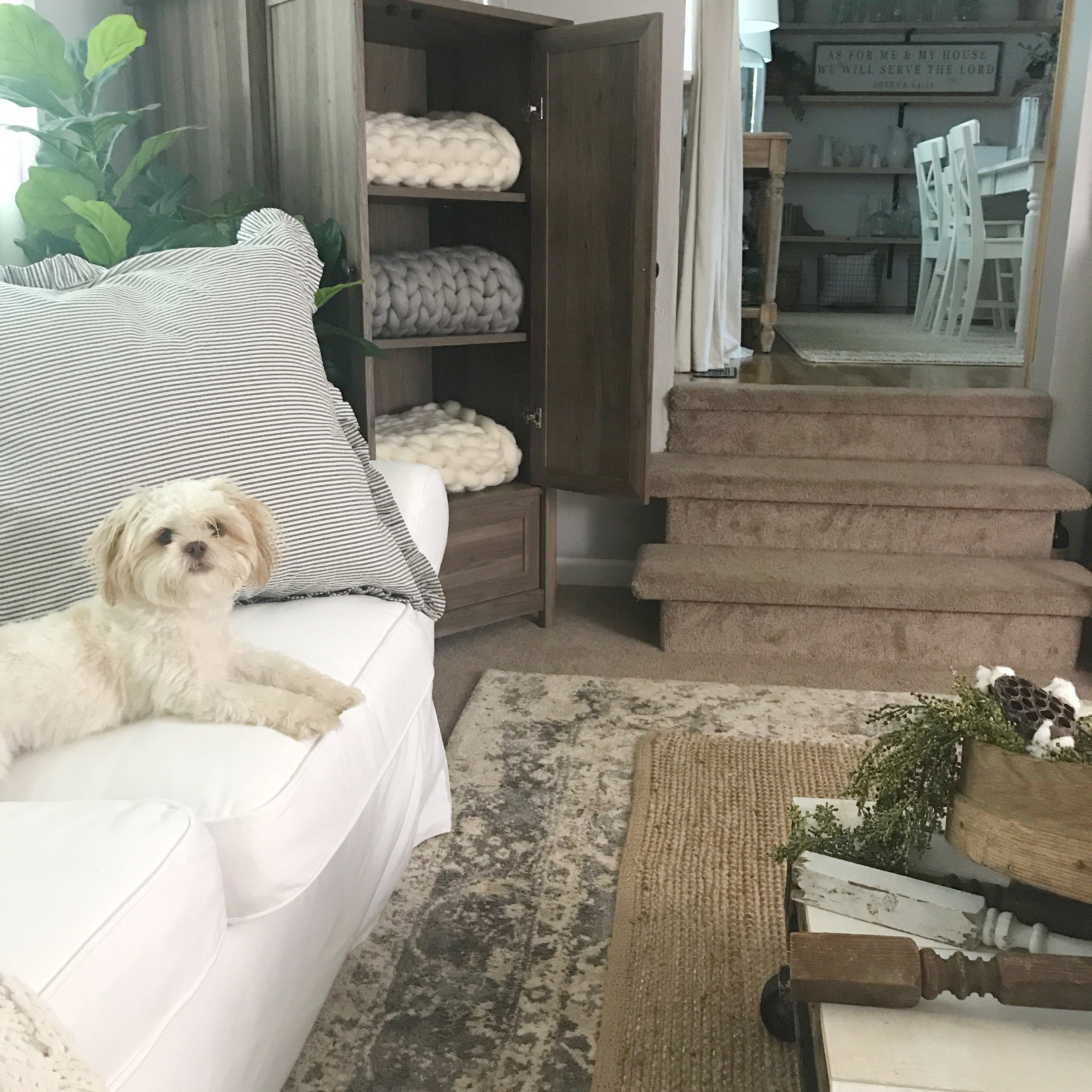 Now enough with the cuteness, I will walk you back to our front door!
Here is our front door, while we have other rooms in our home I will be showing them throughout the month so check back!