Deck Landscaping – Monrovia
Deck landscaping is what we are doing today, and I am going to be sharing what the before was like and how we accomplished it using Monrovia flowers and plants.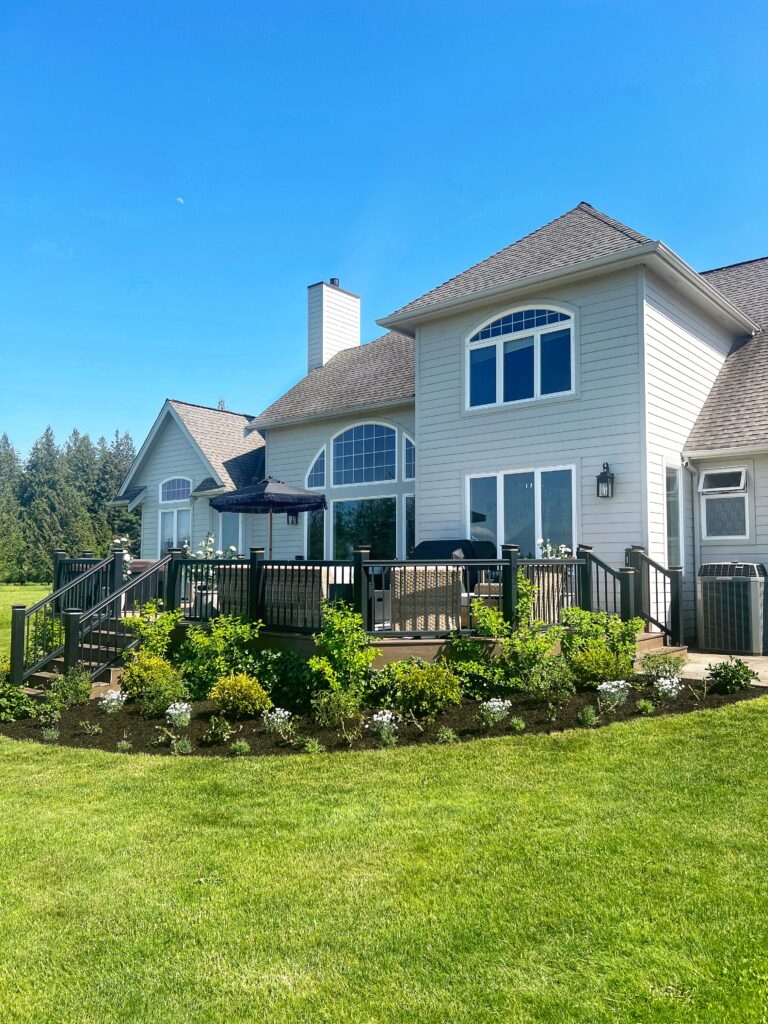 I know this after isn't all that amazing YET… but I love it so much! I will be sure to update when all these gorgeous flowers and plants from Monrovia bloom! Let's see where we started!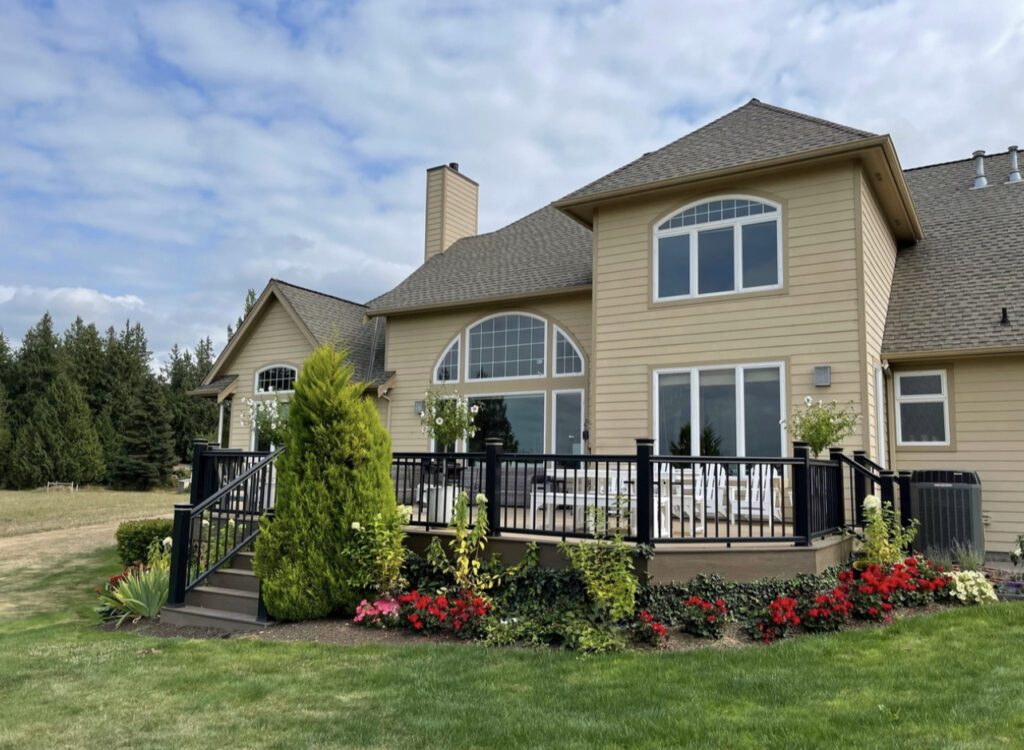 The first thing we did, besides painting the house was taking out these plants. This large shrub I was so excited to take out – it blocked our beautiful view. Then we went and took everything else out and started our first year adding some hydrangeas.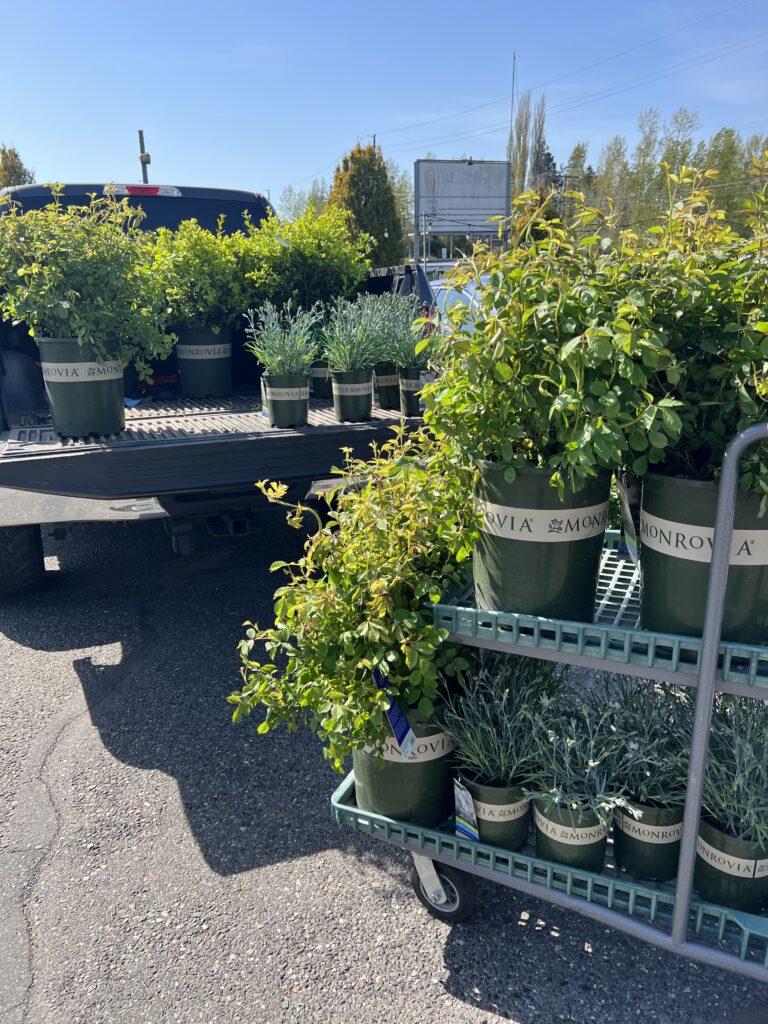 Now that some time has passed, we decided to add a bit more and extend our garden. We went to our local nursery – My Garden Nursery and grabbed these flowers and plants from Monrovia. It is time to get planting!

What I am planting for our deck landscape from Monrovia
2- 10 Gallon Seaside Serenade® Glacier Bay Hydrangeas
5- 5 Gallon Winter Gem Boxwoods
5- 2 Gallon Grace N' Grit™ White Shrub Roses
12- Scent from Heaven™ Angel of Purity Dianthus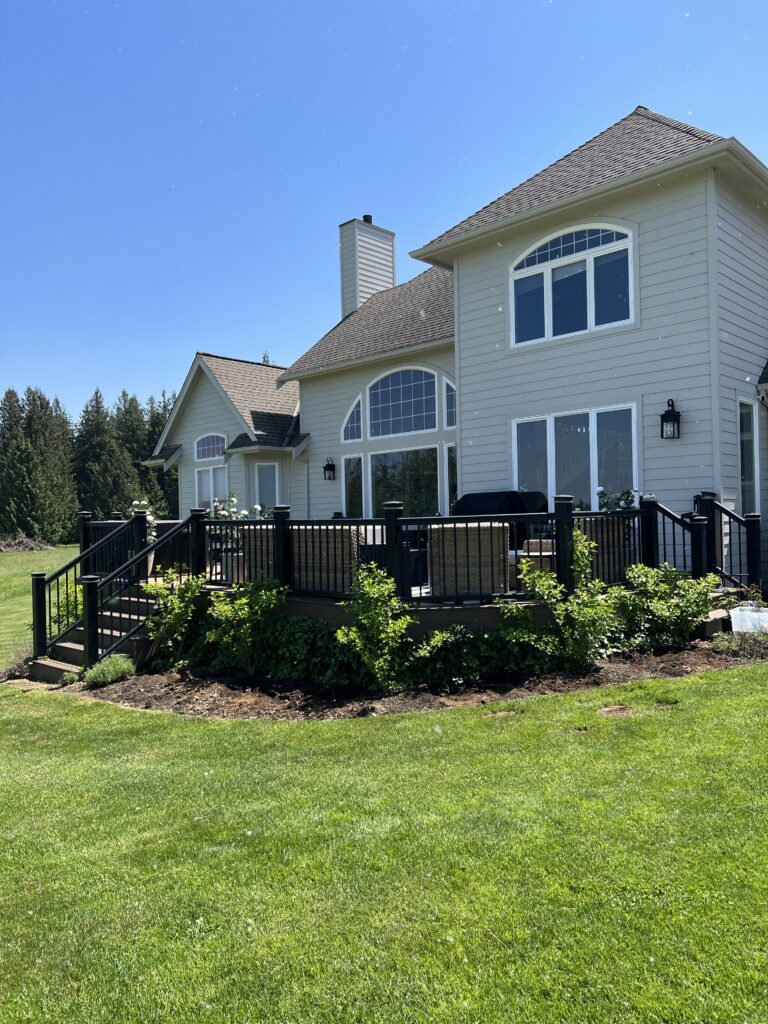 The Deck Landscaping Plan :
Edge & Dig a bigger space.
Remove Grass and weeds
Dig holes with Ryobi Auger
Mulch
First we decided where our new line was going to be, then we used this handy edger – really it was great!
It was time to remove all the grass, James used the pick axe and I got to load all of it in the tractor as he went!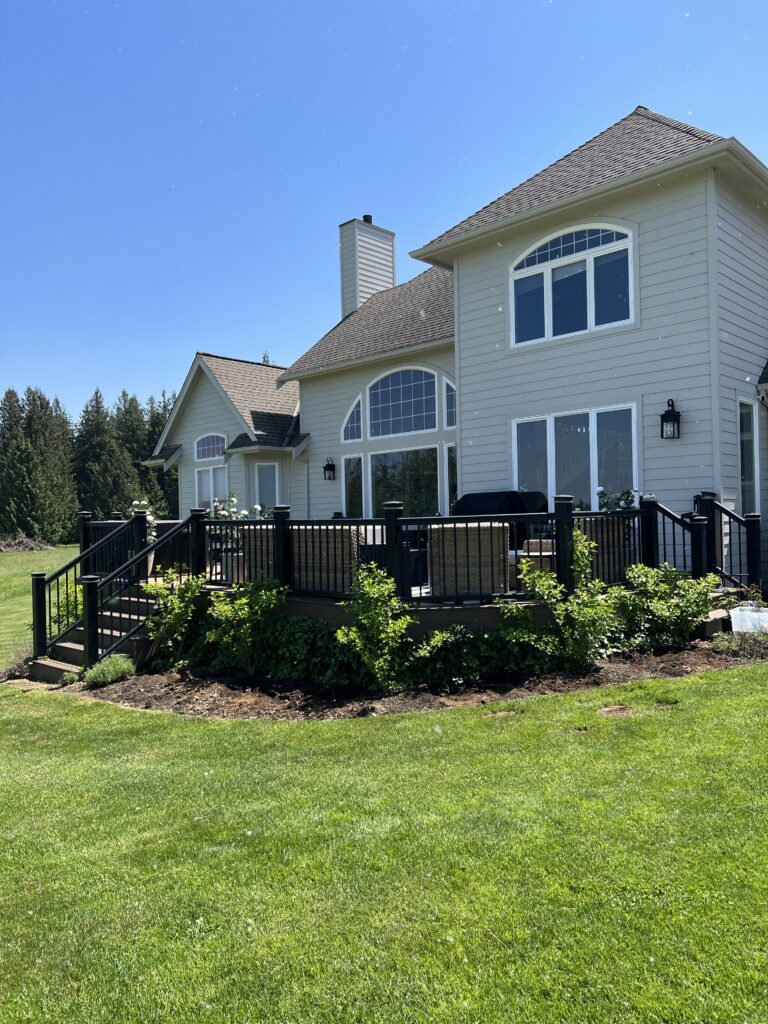 Here is the new expanded garden, now lets fill it up with all the Monrovia goodness!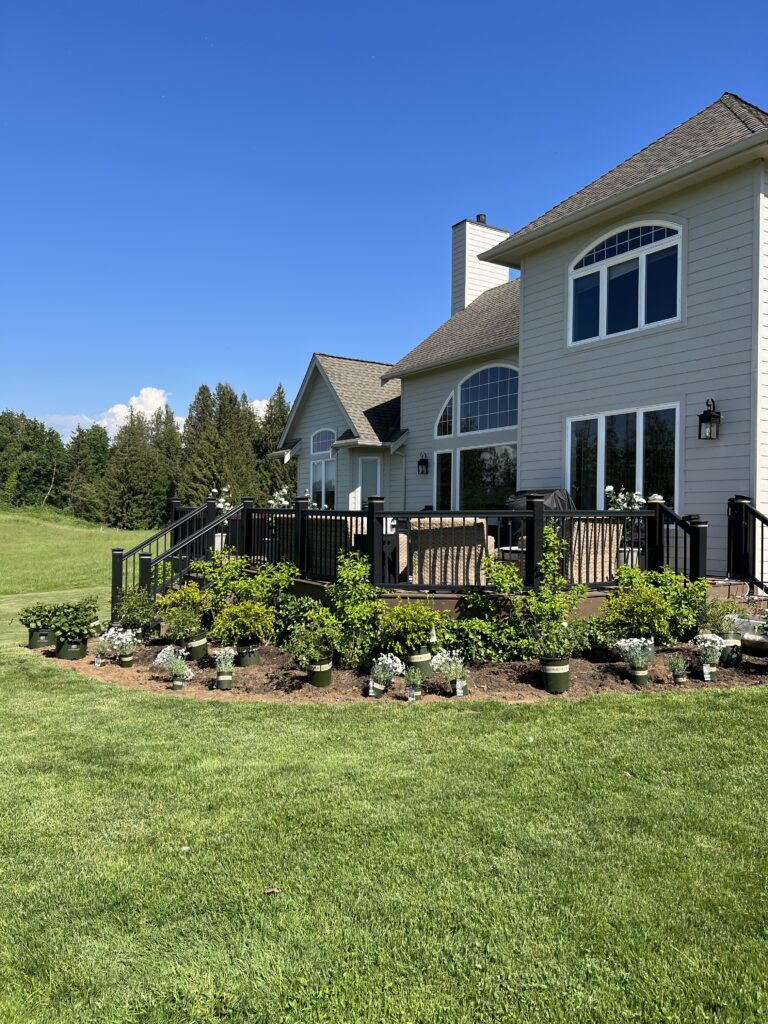 Placement is key, and I wanted to double check where each plant is going so here you can see.. you trust me right!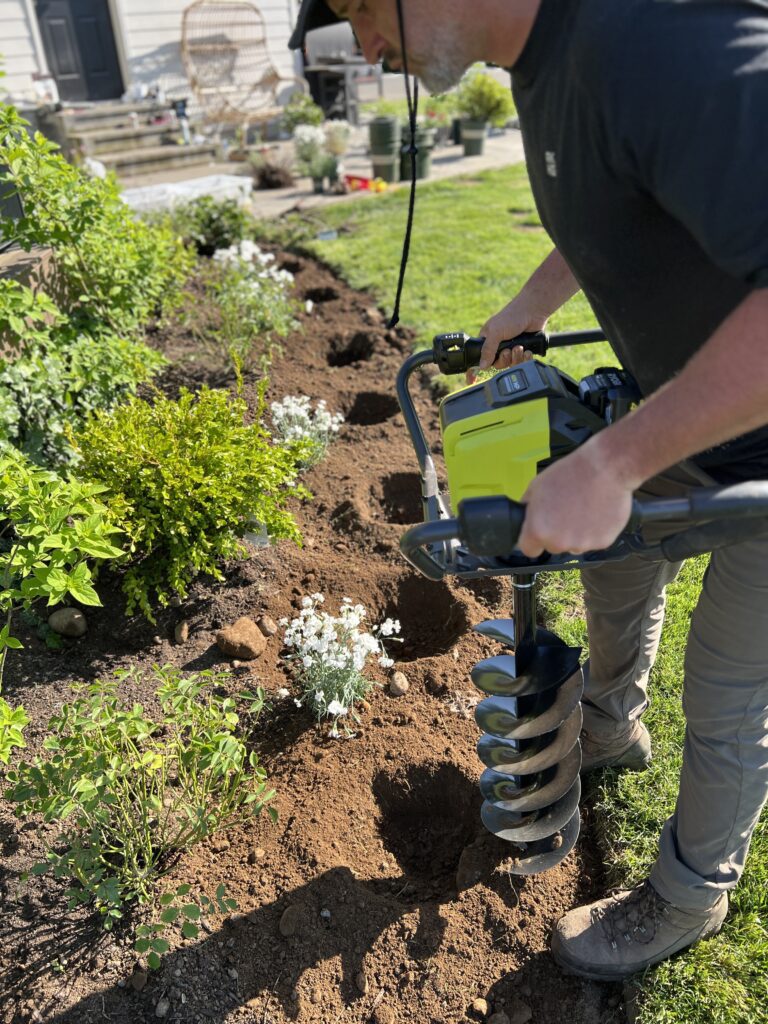 This Ryobi auger has sure been handy! We have a lot of rocks in our soil and this makes digging a breeze! Now that we are passed that, lets get to the fun part – planting!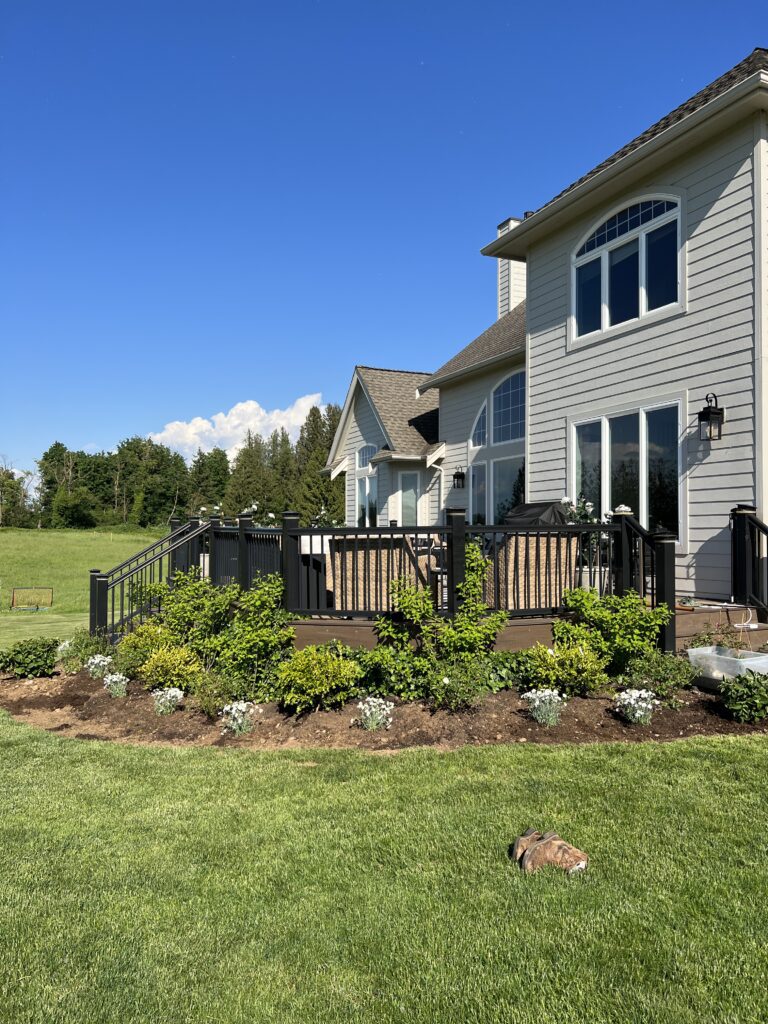 We have all the plants I shared, I did go pick up some lavender from Monrovia too because while I love white some color is good too!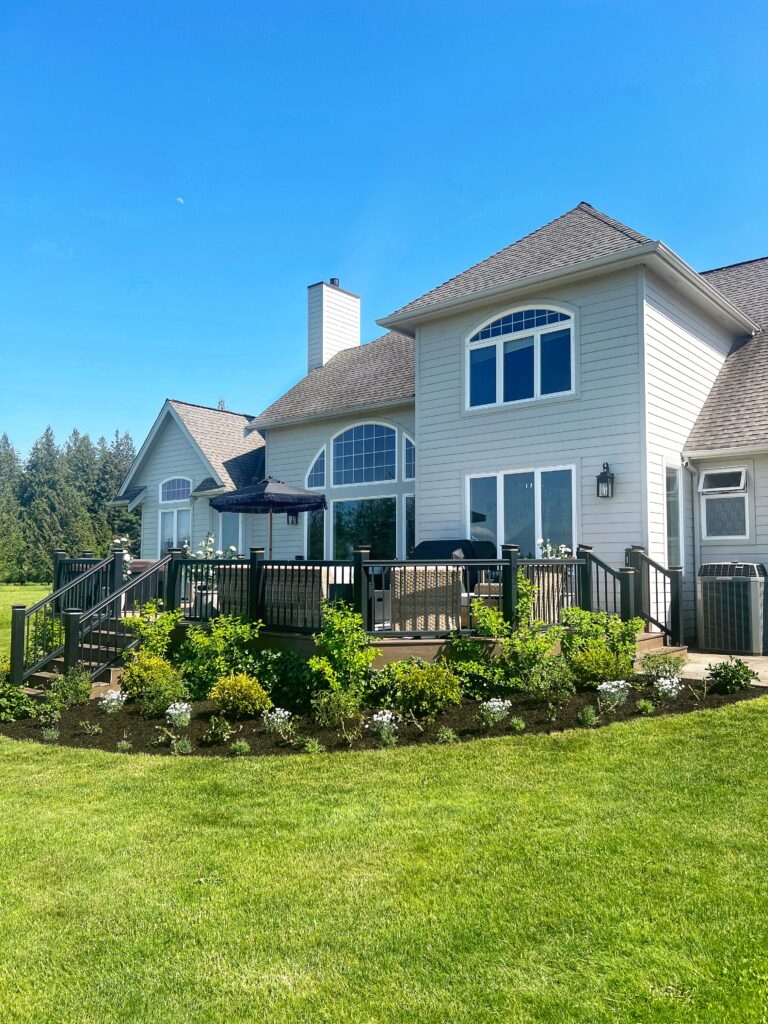 Then a bunch of mulch later, and we have a completed space! I cannot wait to see everything in bloom! I am so glad I grabbed the Dianthus, it gives the perfect pop of color while we wait! Stay tuned to see an updated post!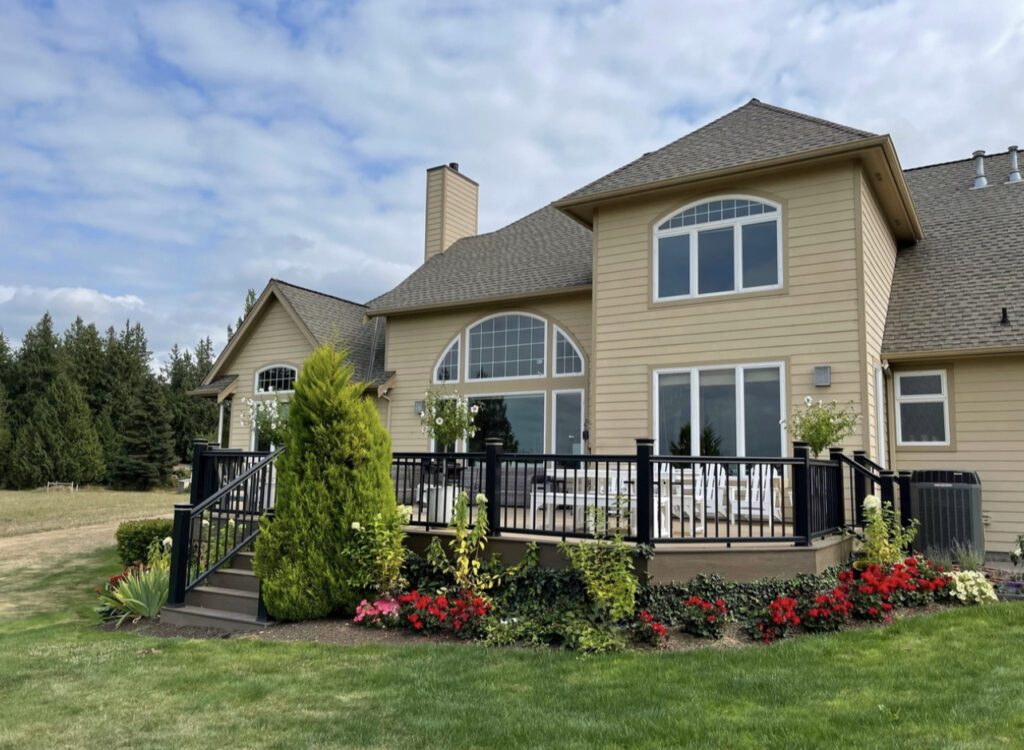 I hope you enjoyed seeing the whole process, and love this before and after! Stay tuned for it all to bloom and through the years!