Christmas Piano – Entry Way Decor
Christmas Piano – Entry Way Decor, not sure who I even am? We finally moved this piano upstairs and its a dream come true! We just started decorating this space and here is your first peek!
Now that we have the piano in its permanent spot, we have to decide what color to paint it! Don't get me wrong I do love the color it is and how it just pops in this space but it isn't in the best condition. This is where I need your help – and no we aren't doing white so that is not an option.
The most amazing thing has happened since we brought the piano up, that night our kids started teaching themselves how to play. I told them I would love on Christmas for someone to be able to play and you must check out my stories to hear the amazingness!
I had a few ideas for this space, but this sign fit perfect and I thought these stars and snowflakes would be the perfect thing to go with these amazing song on the sign.
I can just wait for Christmas now, it sure feels like it! Don't worry we have lots more decorating to do and this is just the start!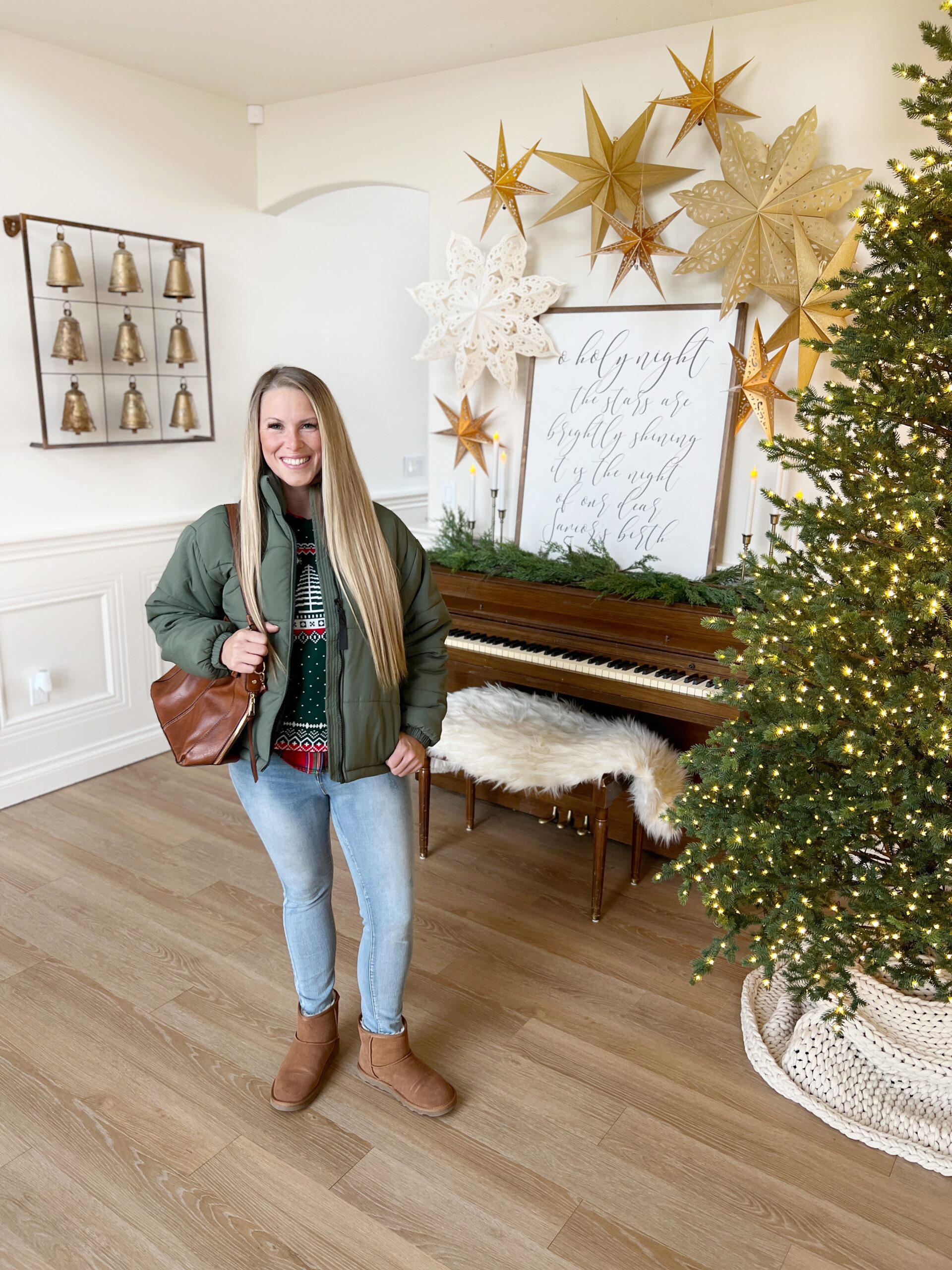 I got a little festive and wanted to share these outfits for you! I used the same flannel 5 different ways! I love the Christmas sweater because its so cute and soft, but really any of these options you can't go wrong!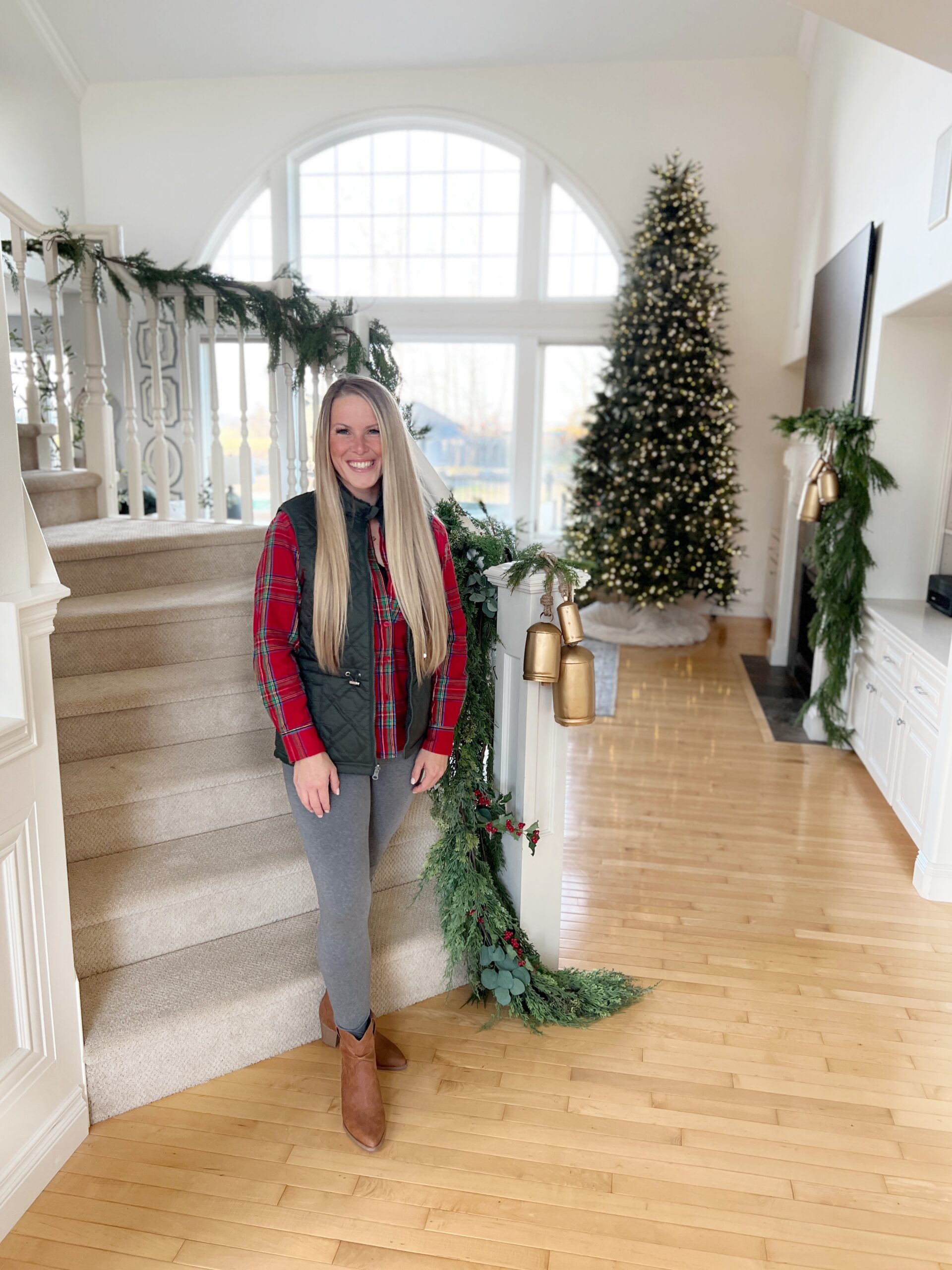 Our staircase has just begun too, keep following along to see the house transform inside and out! I hope you enjoyed the sneak peek to our Christmas Entry and Piano decor!
To shop this post click below on each item :

Large Bells on Staircase
12 foot Christmas Tree
9 foot Christmas Tree
Paper Stars & Snowflake
Bells Square