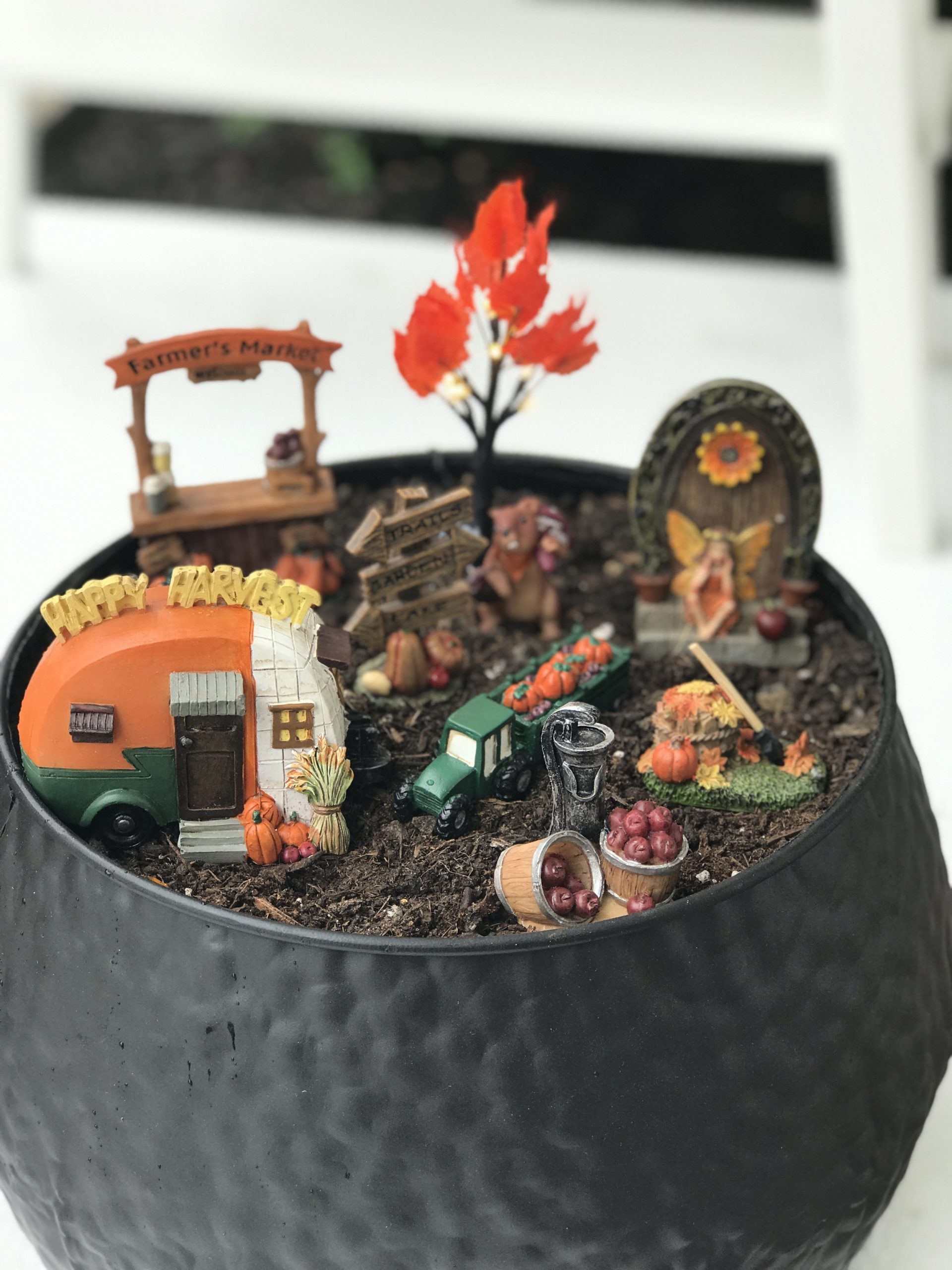 If you have been following for awhile, you will know how much we love fairy gardens. This is the first seasonal one we have made and it was so much fun! Zoe wants to do this on her own, and she will show you how it was made.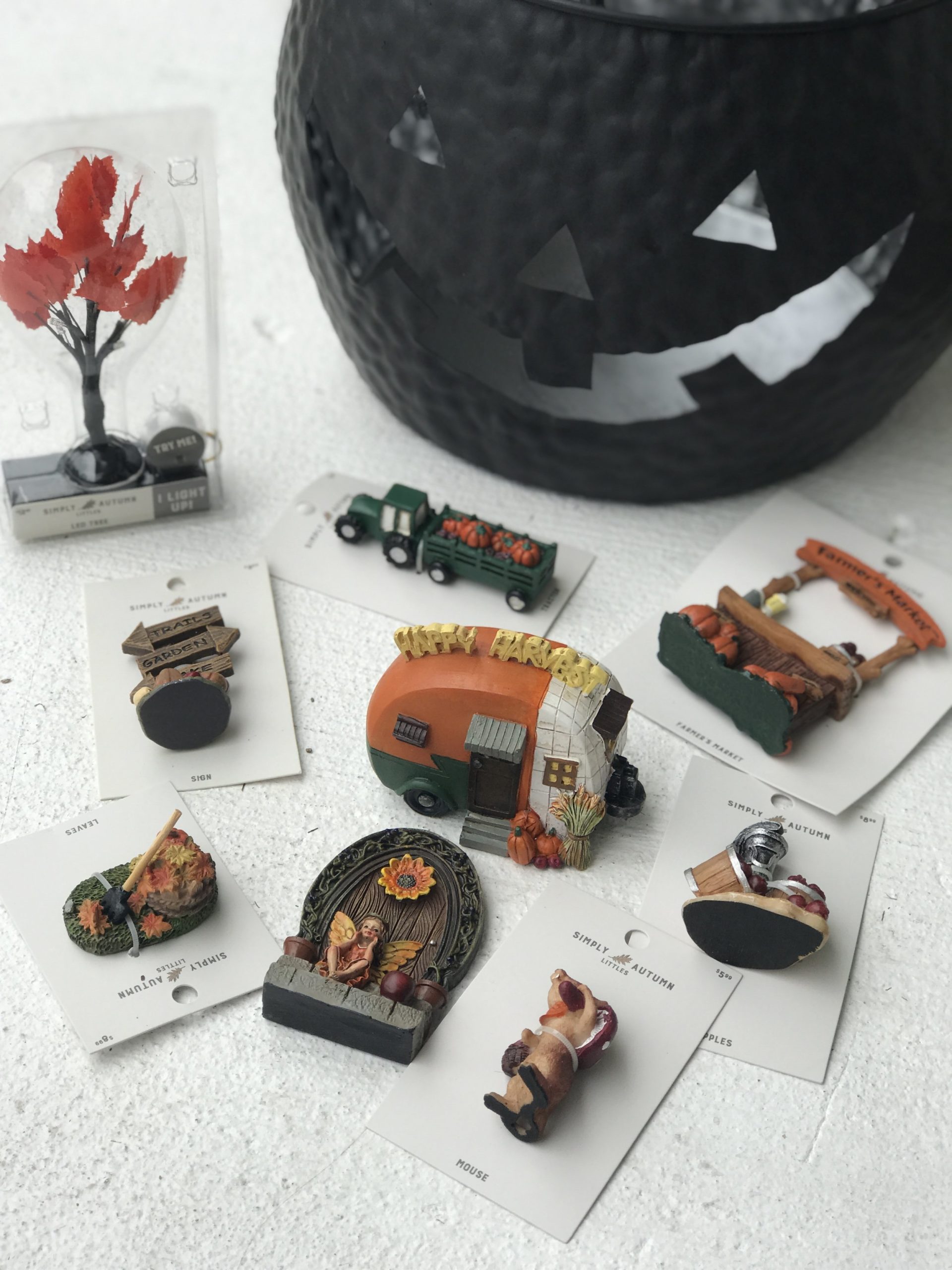 First its time to go shopping, we went to JOANN and found all the supplies there. I will be honest, my boys were a bit jealous and they loved how it wasn't girly – they want their own. Now lets talk about some of our favorites! We loved the pumpkin so we could use it for fall ( turned around) and for Halloween with the face. Then all the pieces Zoe picked out carefully.
HERE is what we used :
Black Jack O Lantern
Soil
Shovel
LED tree
Simply Autumn Mouse
Simply Autumn Apple Press
Simply Autumn Farmers Market Stall
Simply Autumn Green Tractor
Simply Autumn Harvest Camper
Simply Autumn Fall Sign
Simply Autumn Fairy Door
* Just remember to see what you like and make it yours!
Now its ready to get started!
First we filled our container with soil and got it smooth for all the pieces. Zoe thought it would be fun to share a video of this project so here you go, enjoy! Make sure to check back for more fun projects and go see this on the JOANN app!
Thank You for following along. There are more fun projects coming and feel free to share with a friend and Pin it!