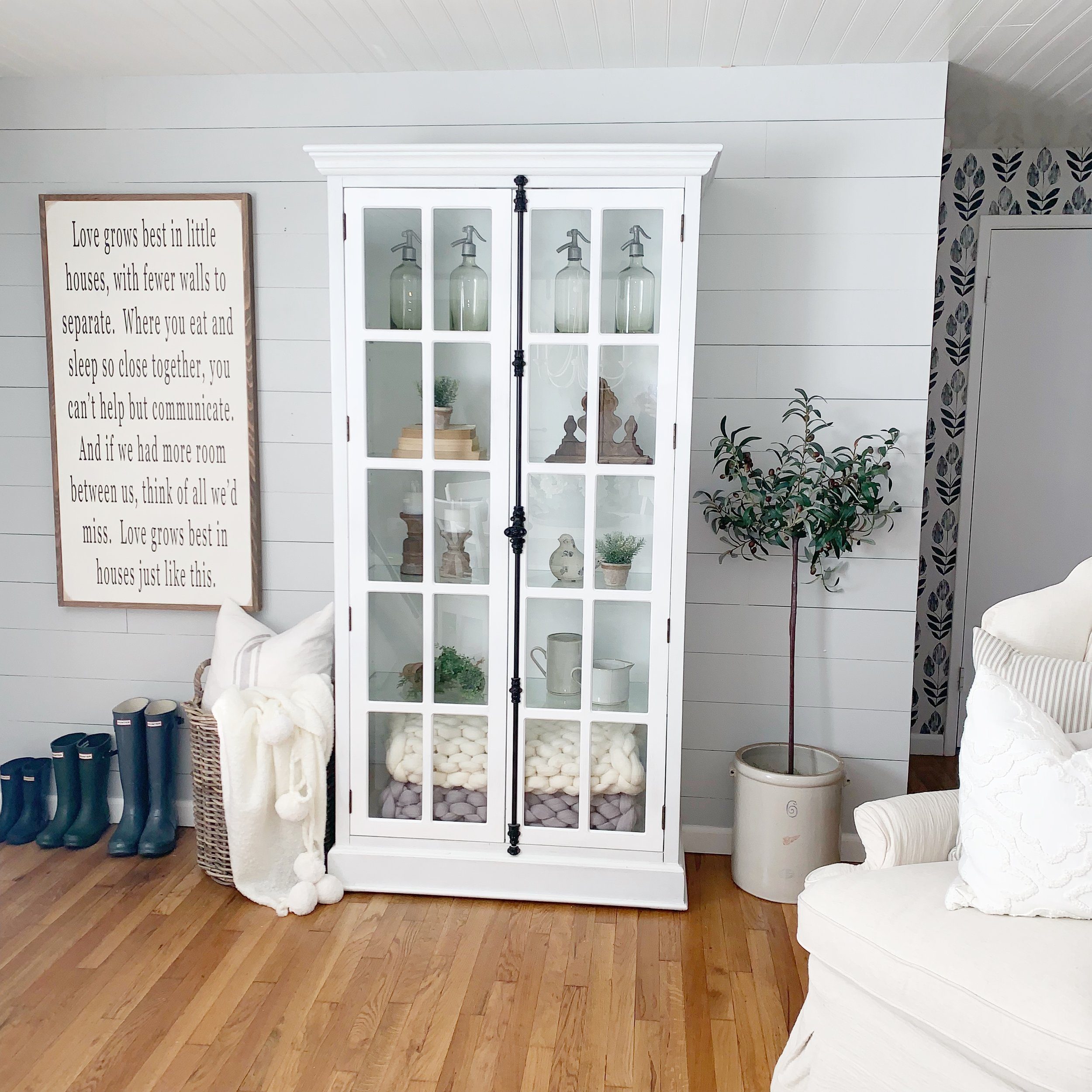 EEK! This space is finally coming together! While its not the full reveal, I had to share this amazing curio cabinet from Overstock! I have so many requests for all the details of it and links so I thought I would put it all here for you. I will have a whole other blogpost with a tutorial on the ceilings and wallpaper coming soon!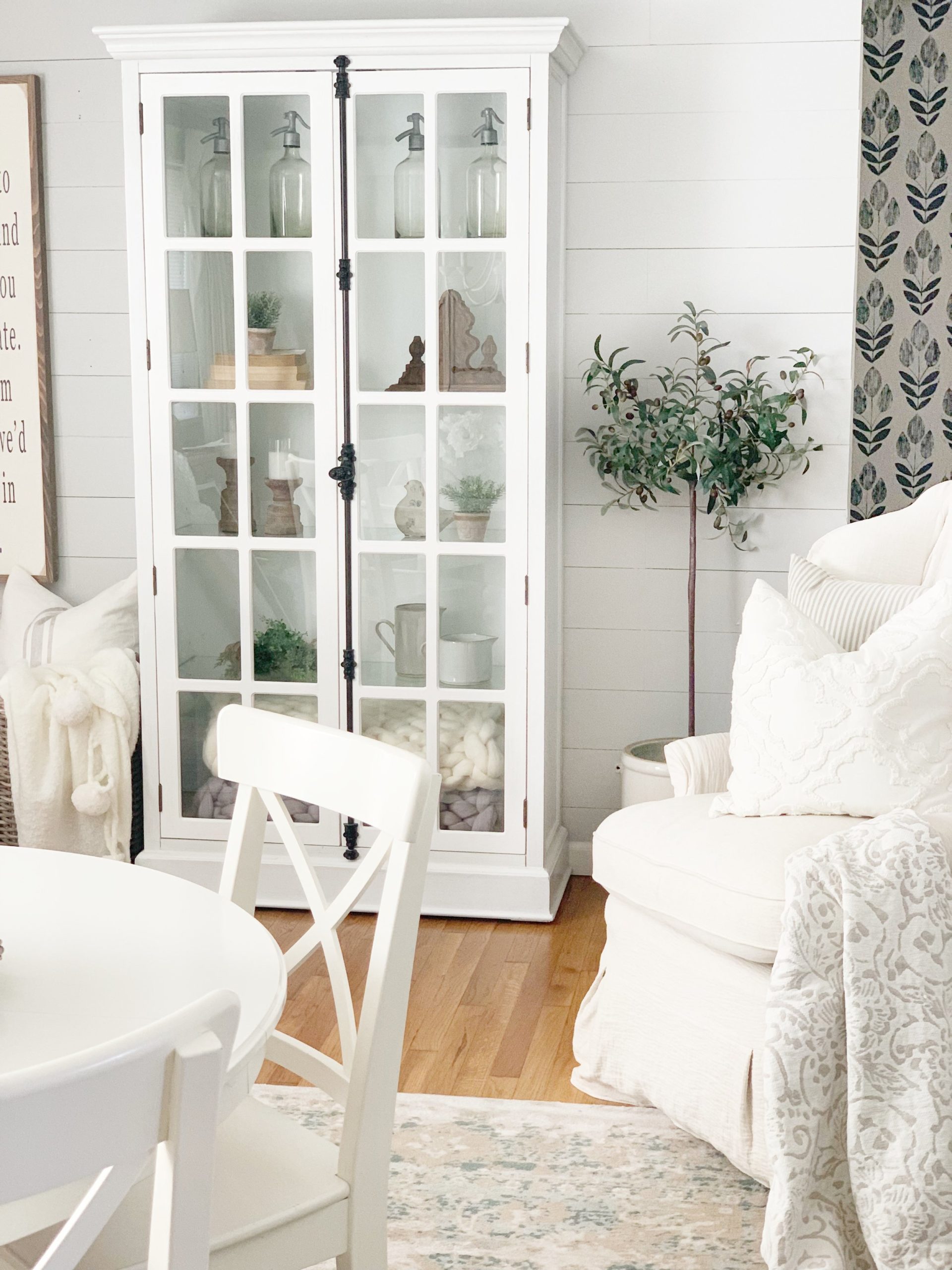 This area has changed quite a bit the last year, and I can finally say I love it! This curio cabinet was meant to be here.
We went from having the long rectangle table to this round one and it made the room feel so much more open and thankfully lots of walking space for the cabinet.
I have shared before that when you walk in this is the view you see. When choosing a curio cabinet I had to make sure it was the perfect depth so we had plenty of room to walk, and did I mention not to tall either! This one is so perfect!
I love the ornate details on the hardware.
One thing I didn't expect when I ordered this was the glass shelves that came inside, they fit the piece so well.
This curio cabinet was so fun to style, I kept it simple so it wouldn't look to full when the doors were closed.
I hope you enjoyed seeing a little more into this space and all the details of the cabinet! I cant wait to share the full reveal and all the tutorials! Don't miss the tutorial on the faux Olive Tree you see in this photo. Thanks again for following along!