Fall Tour – Pop Up Camper
I can't believe I am using the word fall, but here we are getting closer! This won't be your typical tour, but I wanted to show you how I decorated our Coleman Pop Up camper for fall. We normally camp well into October but this year we closed her up early, and I will be showing you our other adventures instead!
Now lets take a peek inside, if you don't remember the before check it our HERE.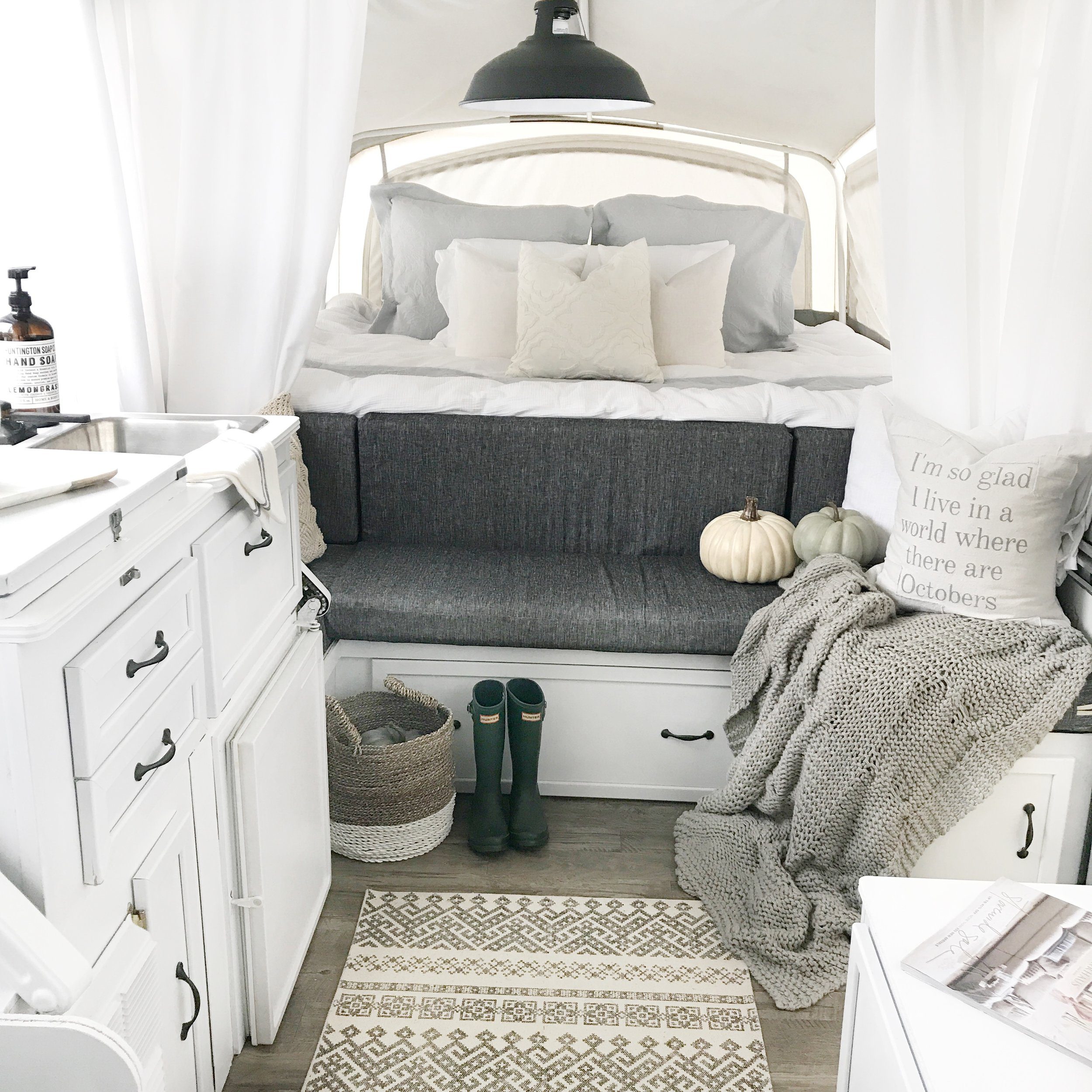 I think I decided I need a camper/shed that I can have year round that I can set up like this. I come in here and just want to curl up with a book and escape. Even though its just a small little space its one of the most peaceful.
This spot is where all my kiddos sleep (long ways) when we are camping, and there is plenty of room for years to come. The bedding is all from The Company Store and is such great quality it holds up for lots of washing ( because you know we do camp in here). Maybe just the pumpkins don't come along.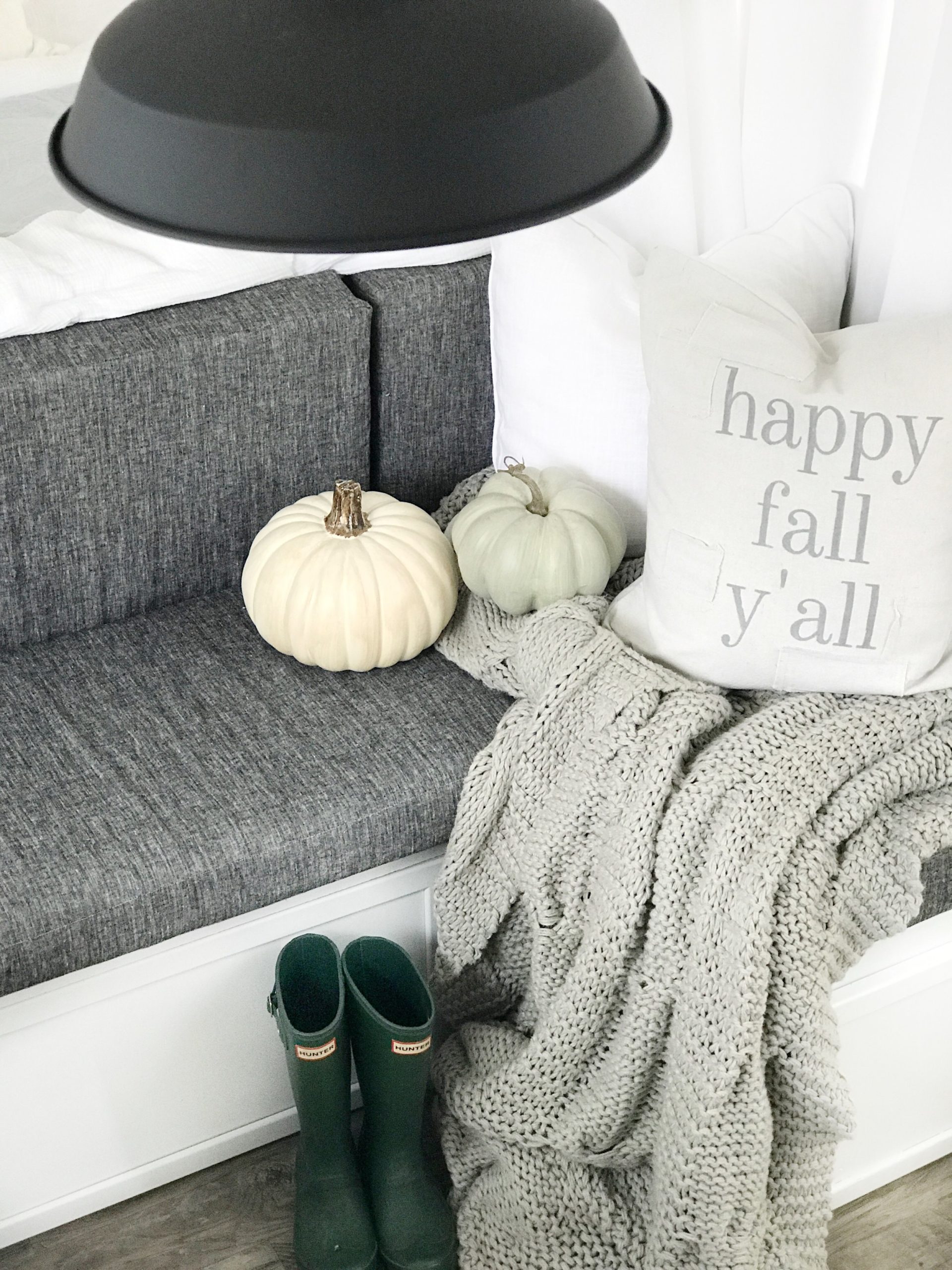 When I think of fall, I think of boots, chunky knits, pumpkins, and warm drinks… so thats what we brought in here.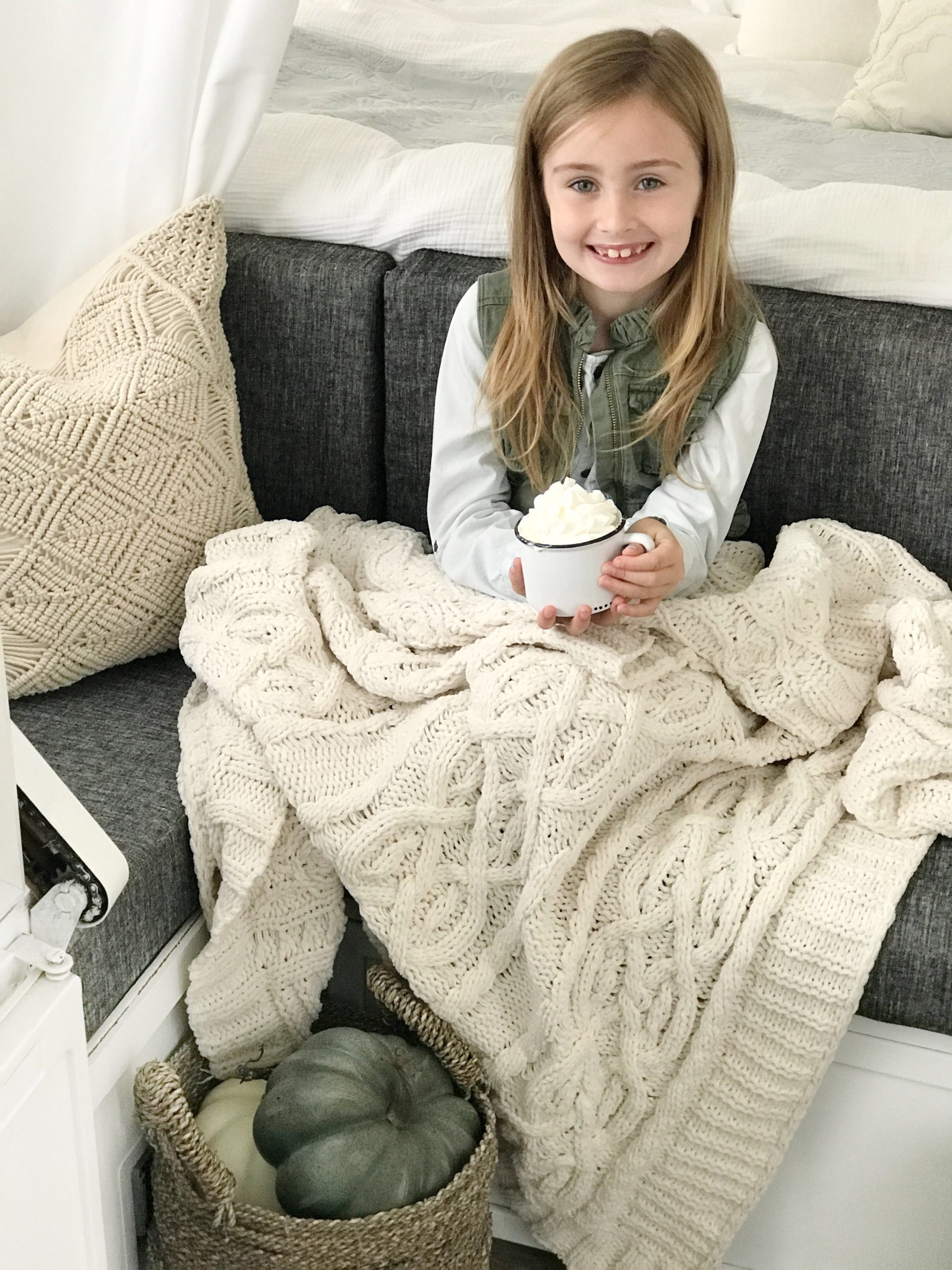 Zoe is my little sidekick – and I think she can just hang out all day in here with me. She has the right idea with her hot cocoa.
This pillow has one of my favorite quotes on it, and I truly agree – Octobers are so special.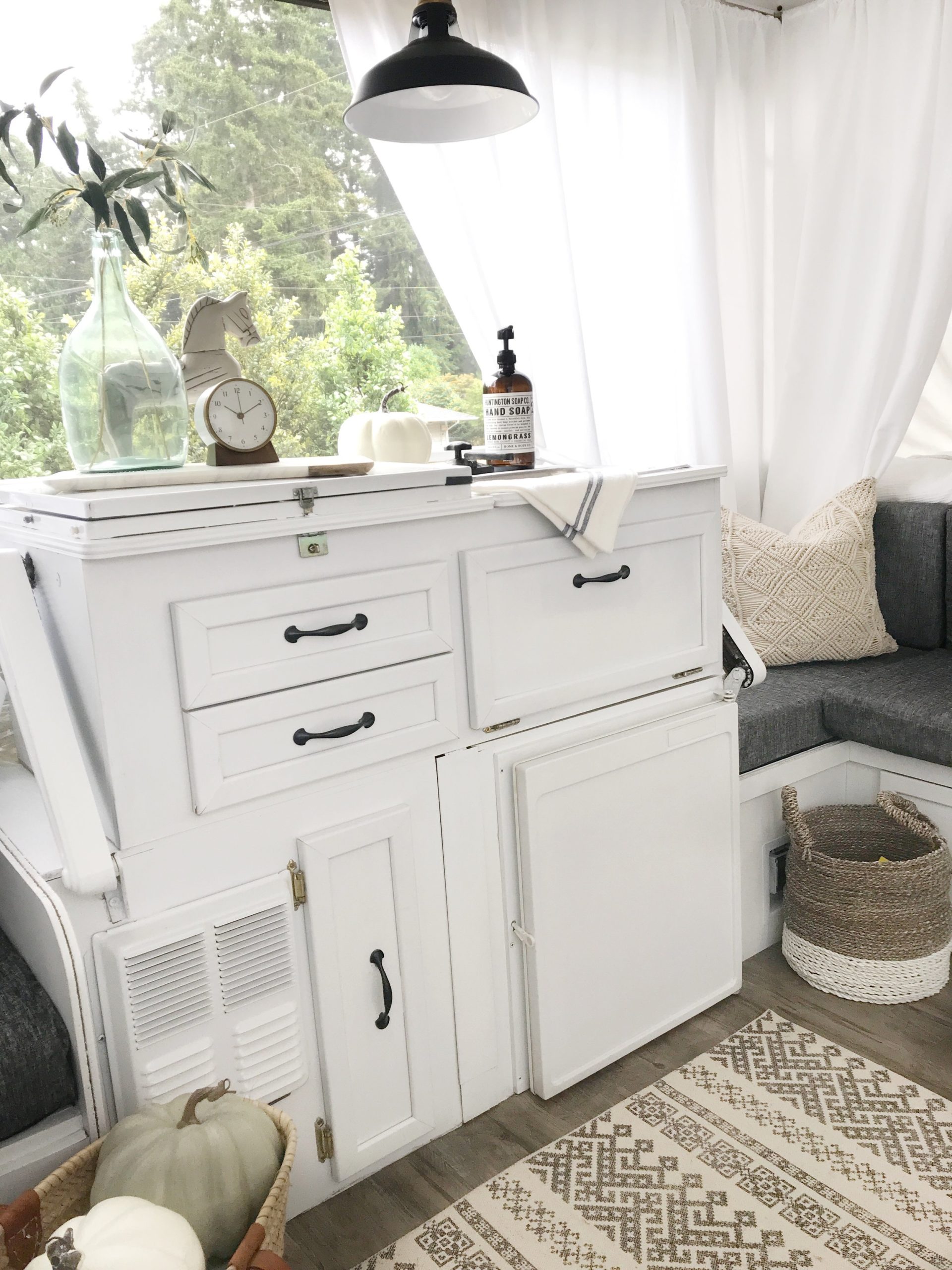 I love this view, I think thats all I need to say.
Can you get enough of it? Well it is a small space, but boy she makes a statement! I love that even in our camper everything has a spot – and lots of hidden storage and this space has so many.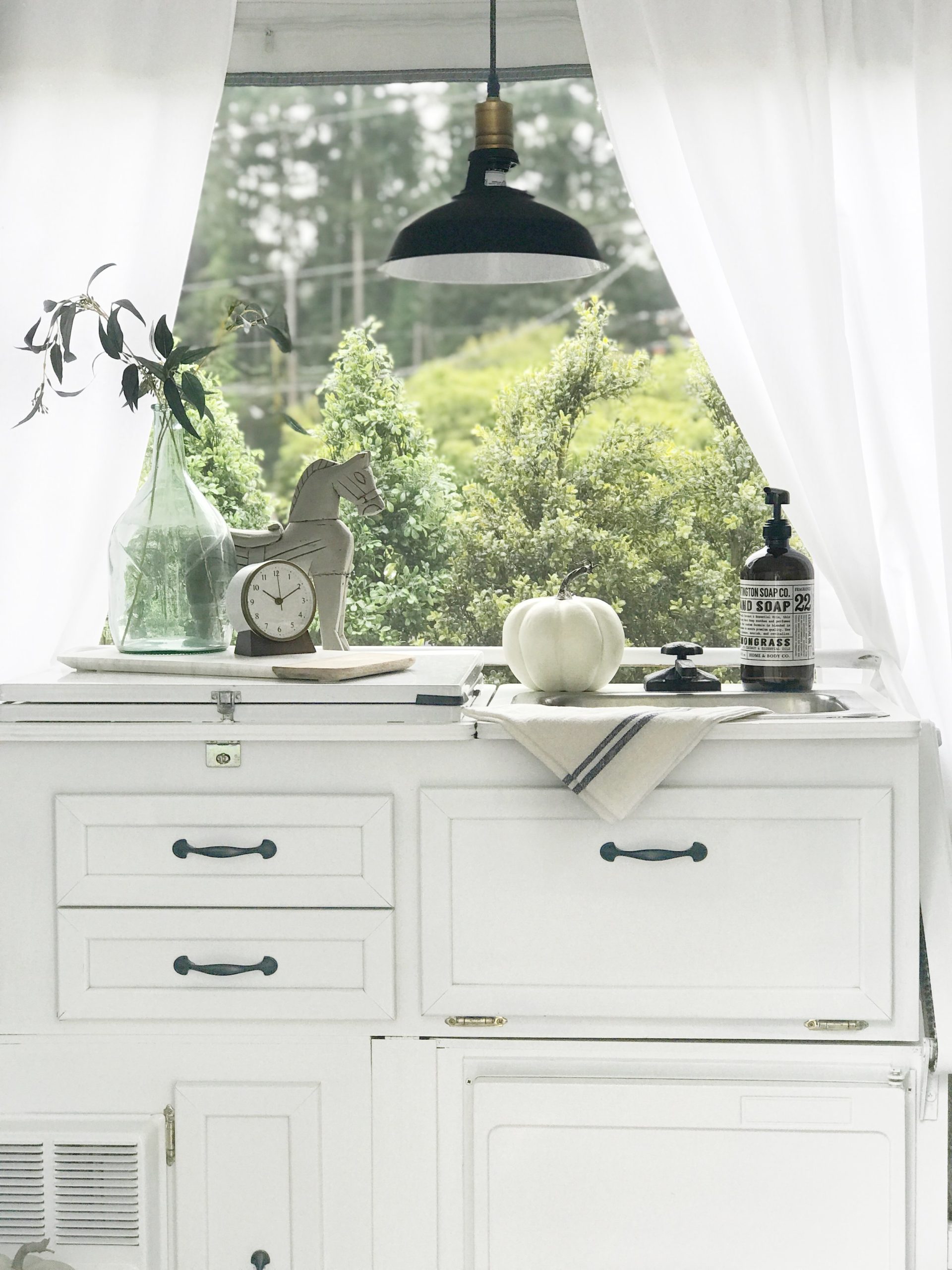 Simplistic is my go to for my home, and camper. Yes I use a lot of white – but it makes any space look so much bigger than it is and for me I can use all the help I can. The bight and airy just calms my soul, and just remember no matter the color everything gets dirty so we just need to clean it.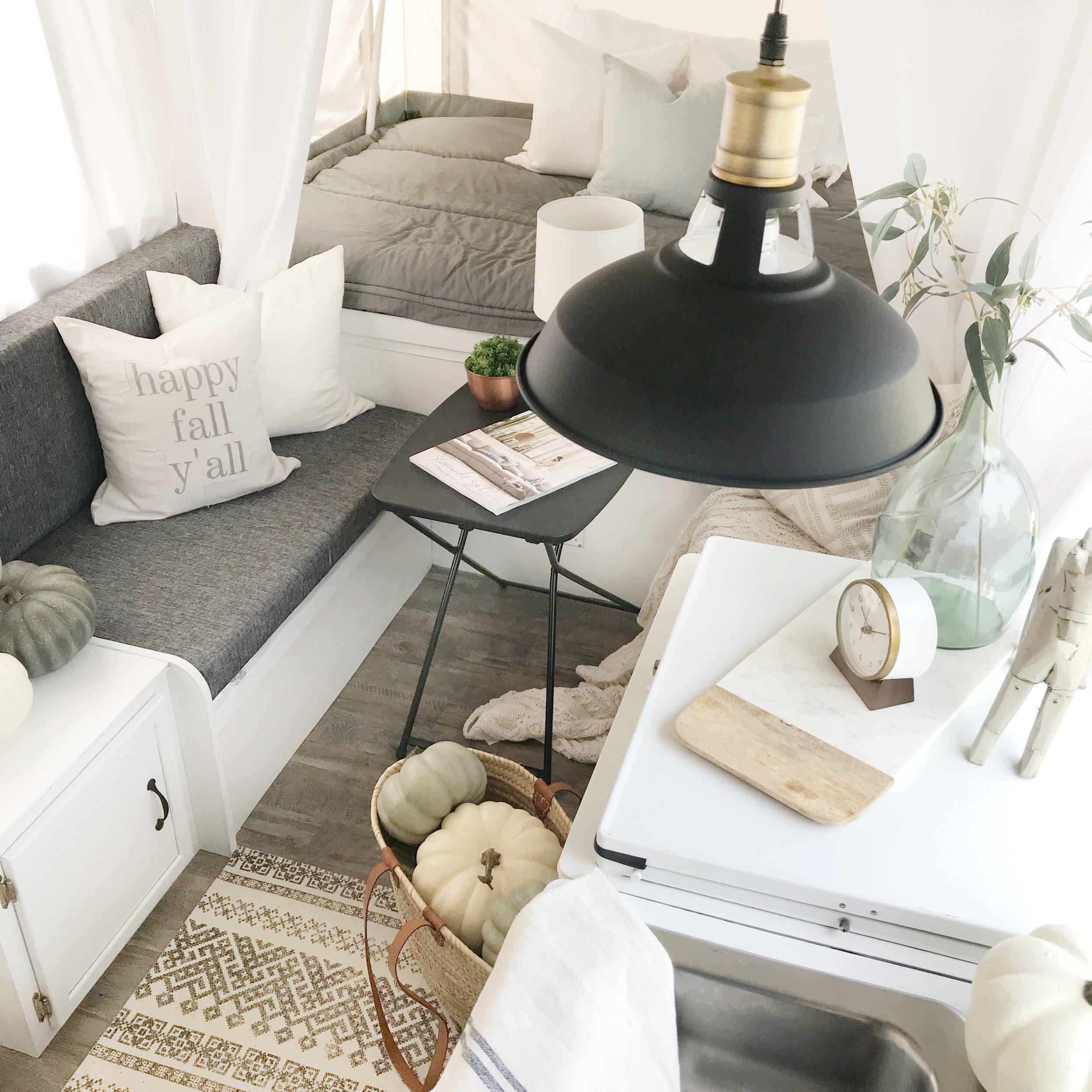 A little view from above, I still pinch myself that this little space is ours… and well my parents when they come visit!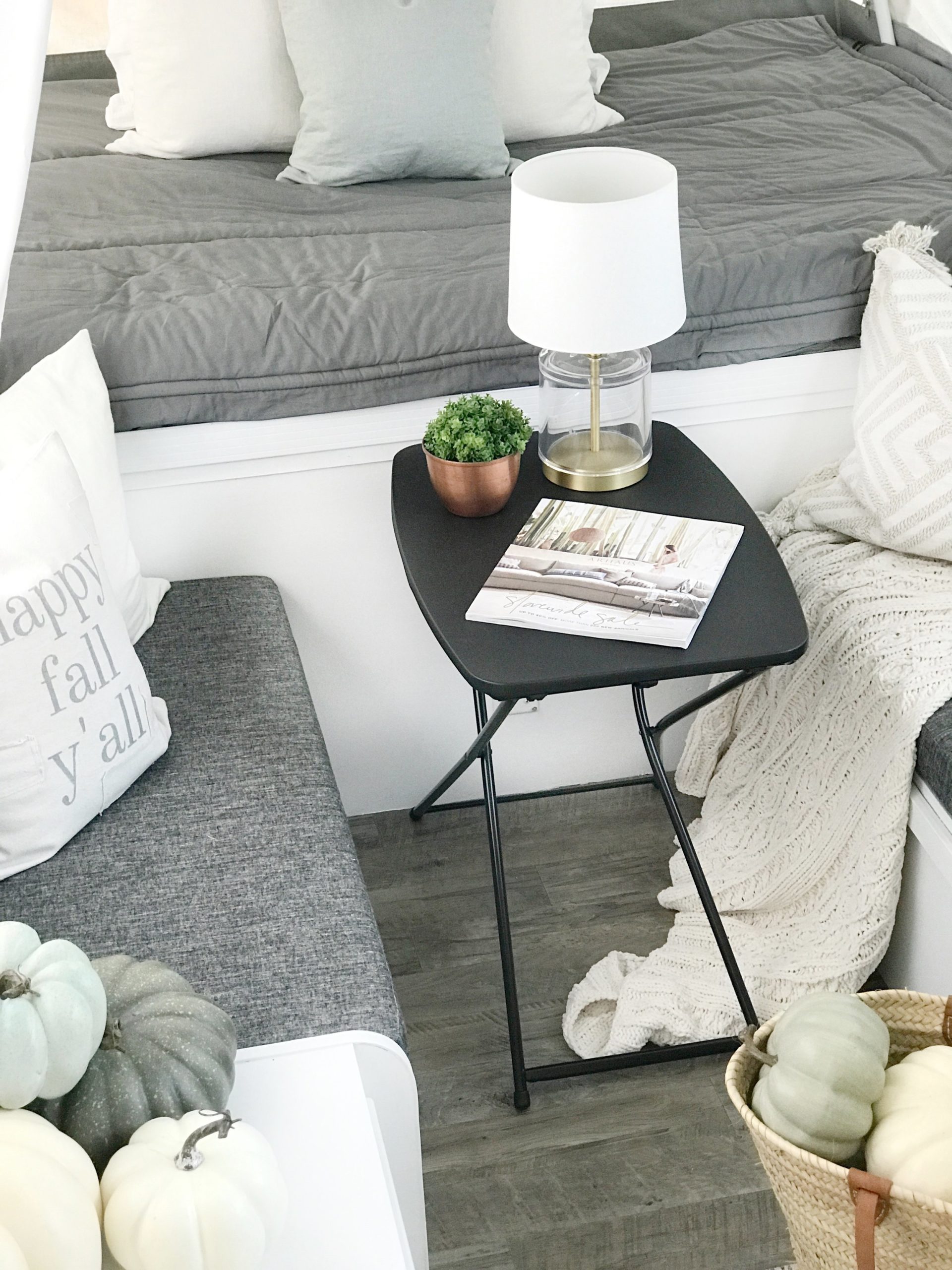 This spot is ready for someone to get cozy and check out the Arhaus magazine.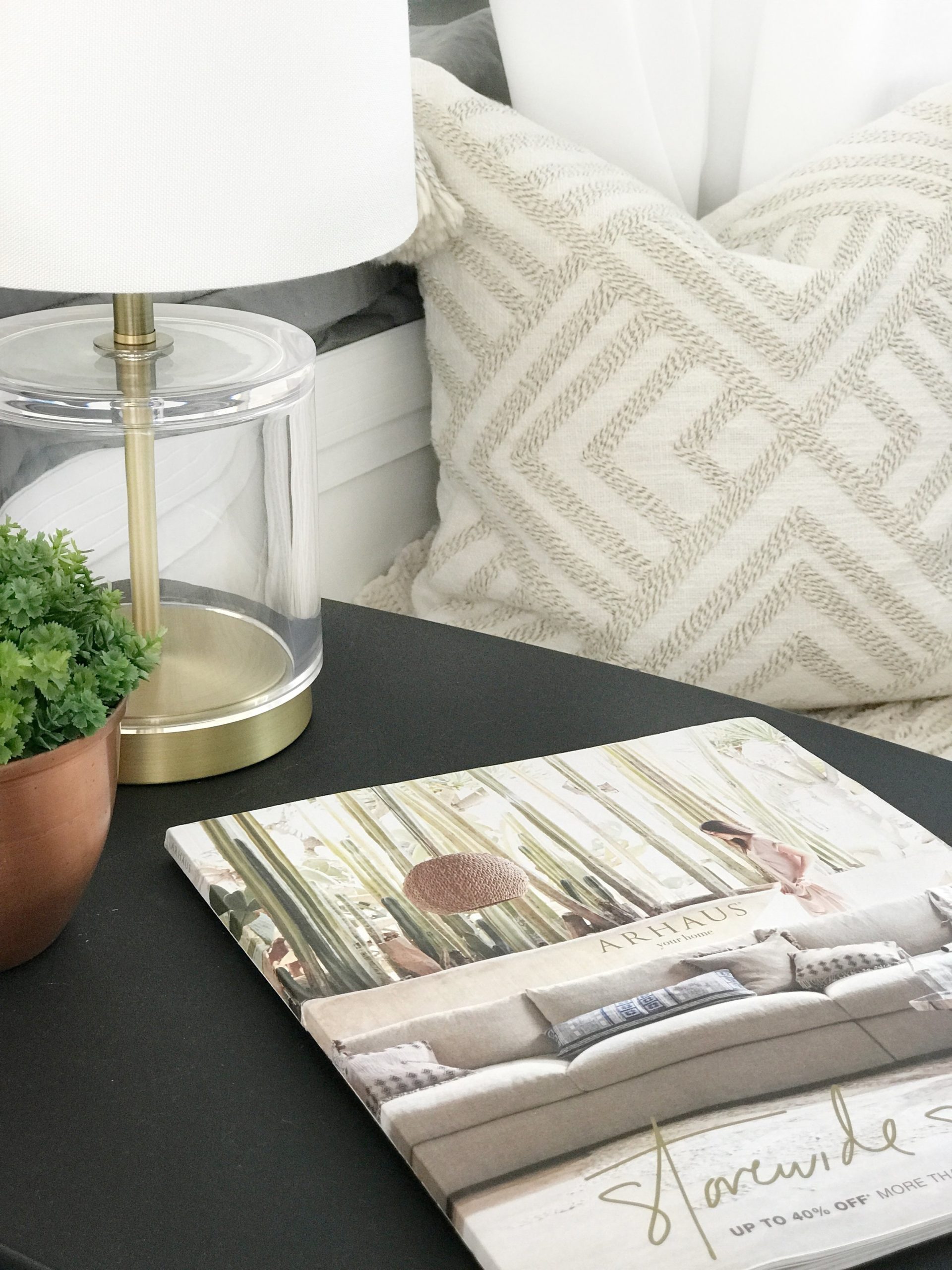 This next little space is where James and I sleep. We sure love our Beddys , it not only keeps us nice and warm but its so easy to clean up – one zip!
Now I hope you enjoyed the little tour. I just wanted to remind you that no matter your situation if you are living in a camper, apartment, house.. ect. you can make it your own. Its amazing what some paint can do to transform a space… now add some decor and call it good!
We love our little camper so much, its brought us so much joy and we hope you got some inspiration from it.
Pin this for later.