Adding Warmth to your Home with Bed Bath & Beyond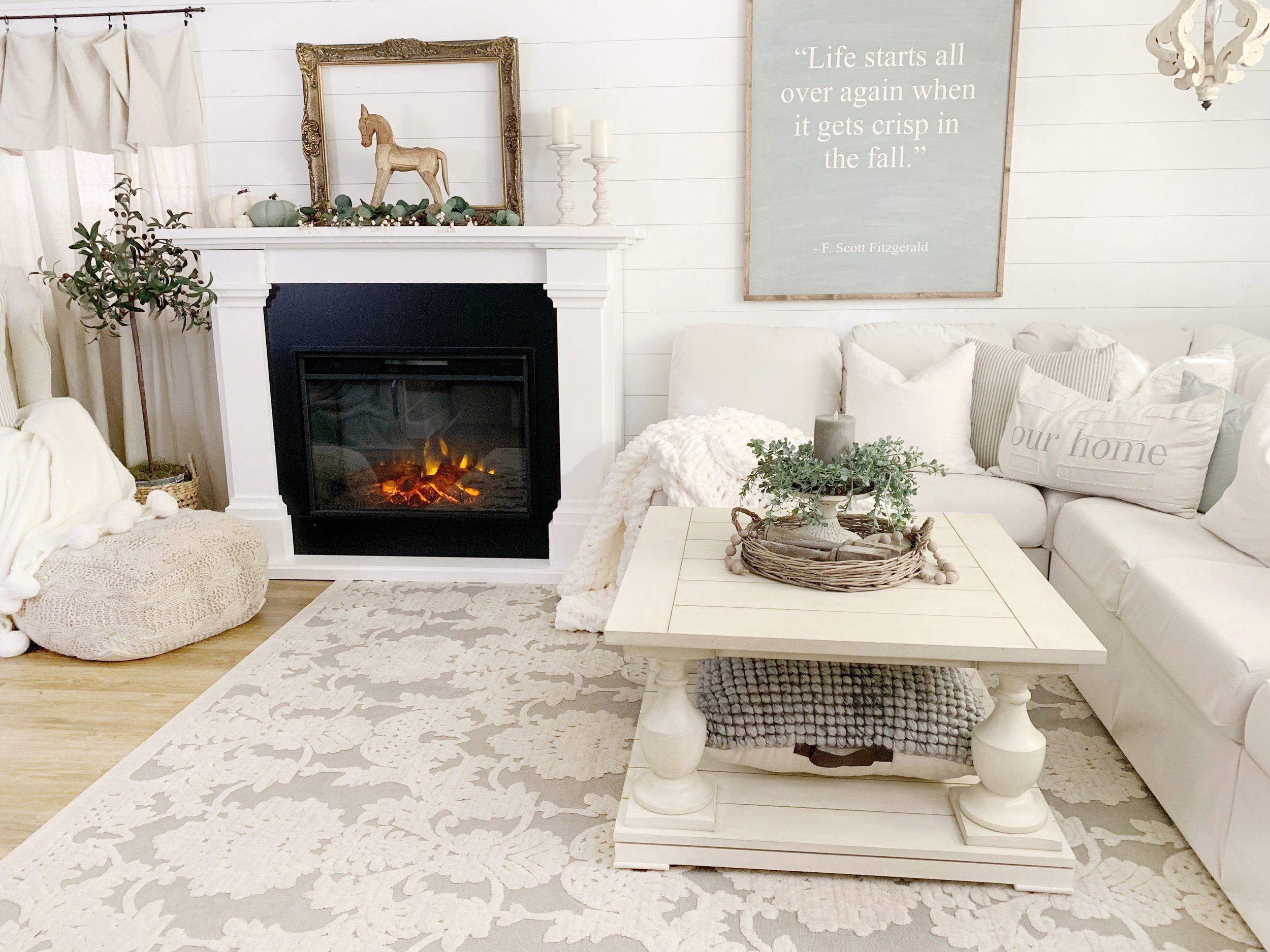 My goal for our home is to be cozy, I want each room to be welcoming. We have changed this room quite a bit over the last year, but something wasn't quite right. This room used to be a garage, after it was transformed the room is always a lot cooler and sometimes not a place where you want to sit and enjoy ( unless you have a million blankets on). I found the perfect solution an Electric Fireplace, this amazing one is from Bed Bath & Beyond and all I can think is why didn't we do this sooner! I love this fireplace because it has the real flame look, it puts off great heat and its gorgeous!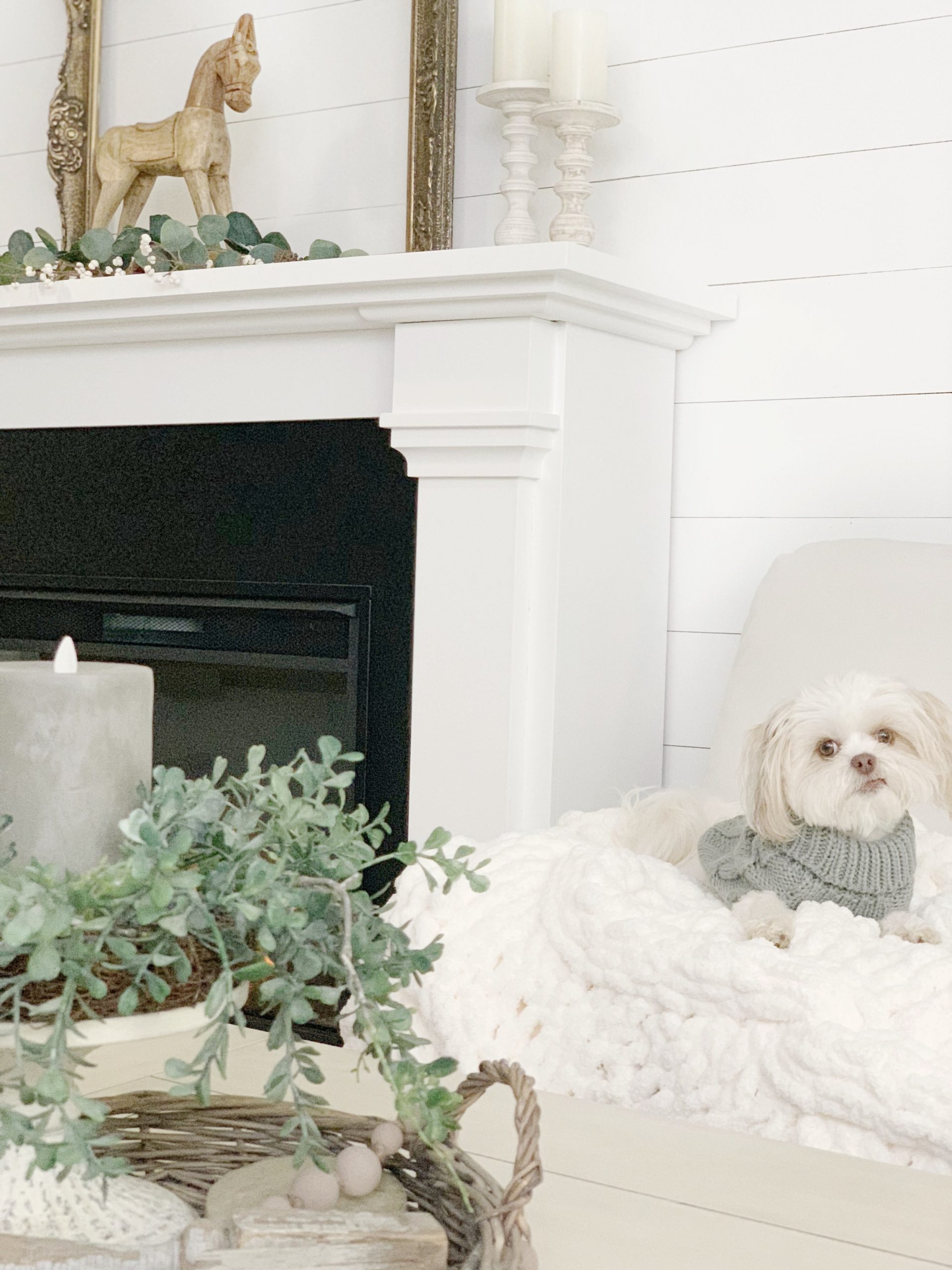 Miss Rosie love to sit by the fireplace and be cozy in her UGG Sweater, she thinks my blanket is hers.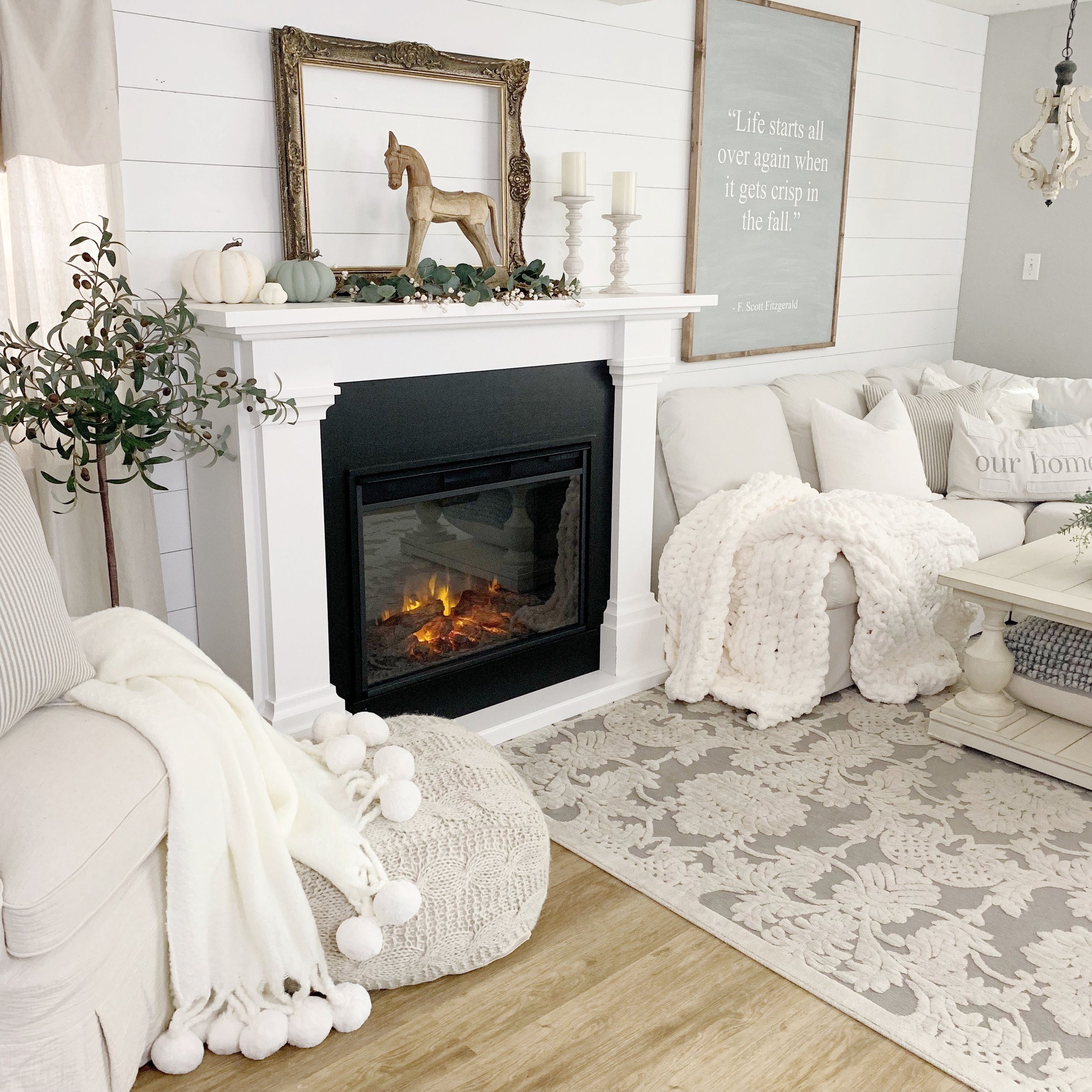 I Keep walking down to this room, and can't believe it is ours. Its amazing how a fireplace can transform a whole space, not only by the way it looks but how it heats up. Its so easy to want to stay here and just grab a blanket and not want to leave.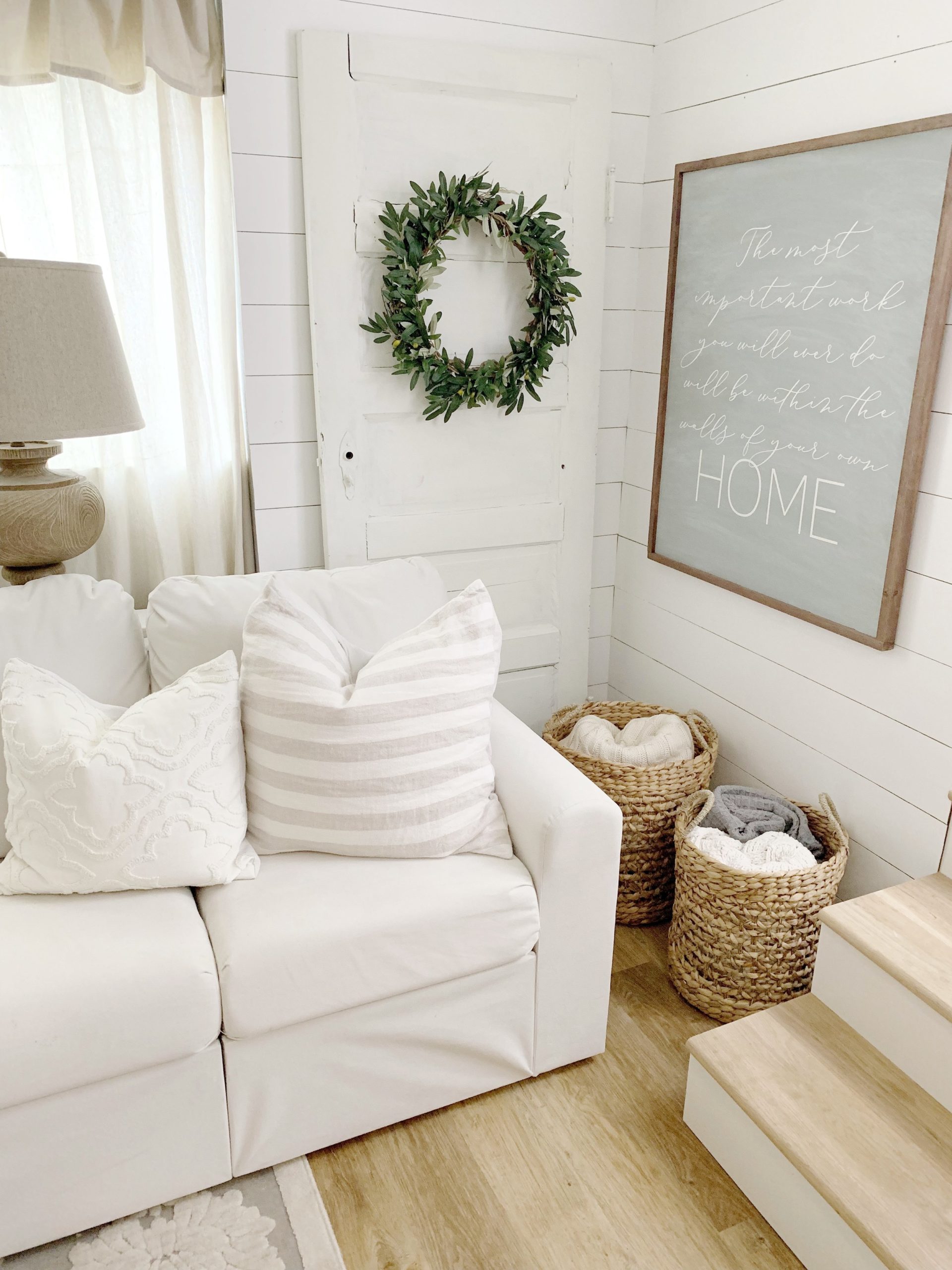 I love finding a good basket, even better when it comes in a trio! I like to add a cozy blanket, pillows, magazines, and they even are a good hiding space.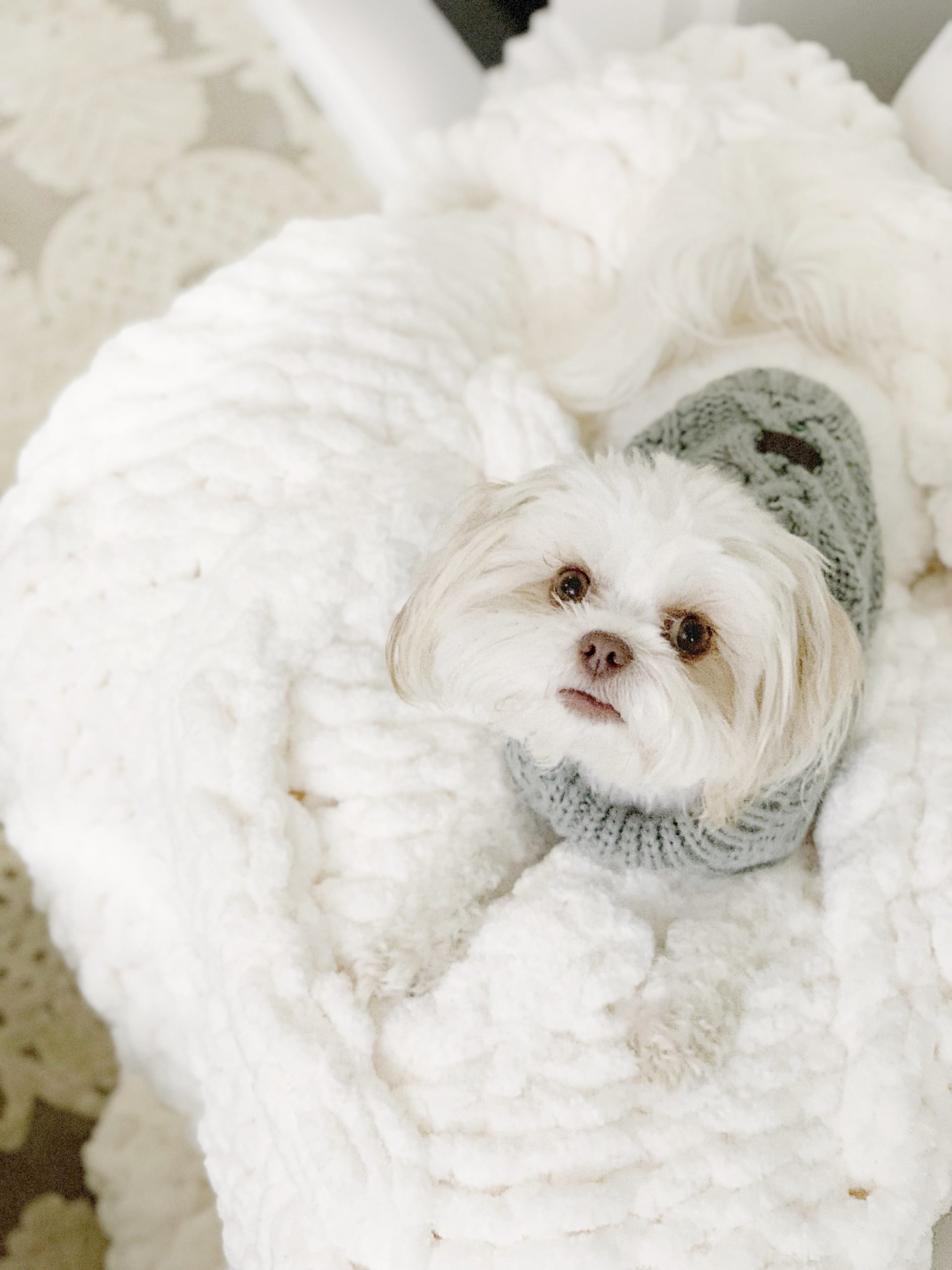 I love a good chunky knit blanket, and Rosie thinks it maybe hers. I tried to get her the UGG dog sweater so she would think its the same, but it didn't work.
I did a lot of research before we chose this fireplace from Bed Bath & Beyond, the reviews I found were great and the size was perfect. I do need to tell you a funny story! While looking for electric fireplaces I found some and thank goodness I did measurements or I would have ended up with one that probably would have been a good fit for Zoe's doll house instead! The pictures made it look almost three times its size, so this is your reminder to always measure! I love to even pull out some painters tape and tape the lines so I can get a full vision. Hopefully seeing this one in my house it will give you a good view and some inspiration if you are looking for one.
This cozy corner is where you will find us at any given time. I wanted the area to be functional and comfortable. The Ugg Harper Blanket is a family favorite and we all try to squeeze under!
Here is a close up view at this chunky knit blanket, and if you can see under my table my kids love to use this euro pillow as a floor pillow!
Sometimes simple is best with a space, just add all your cozy favorites! I love to layer pillows for a fun look and its functional too.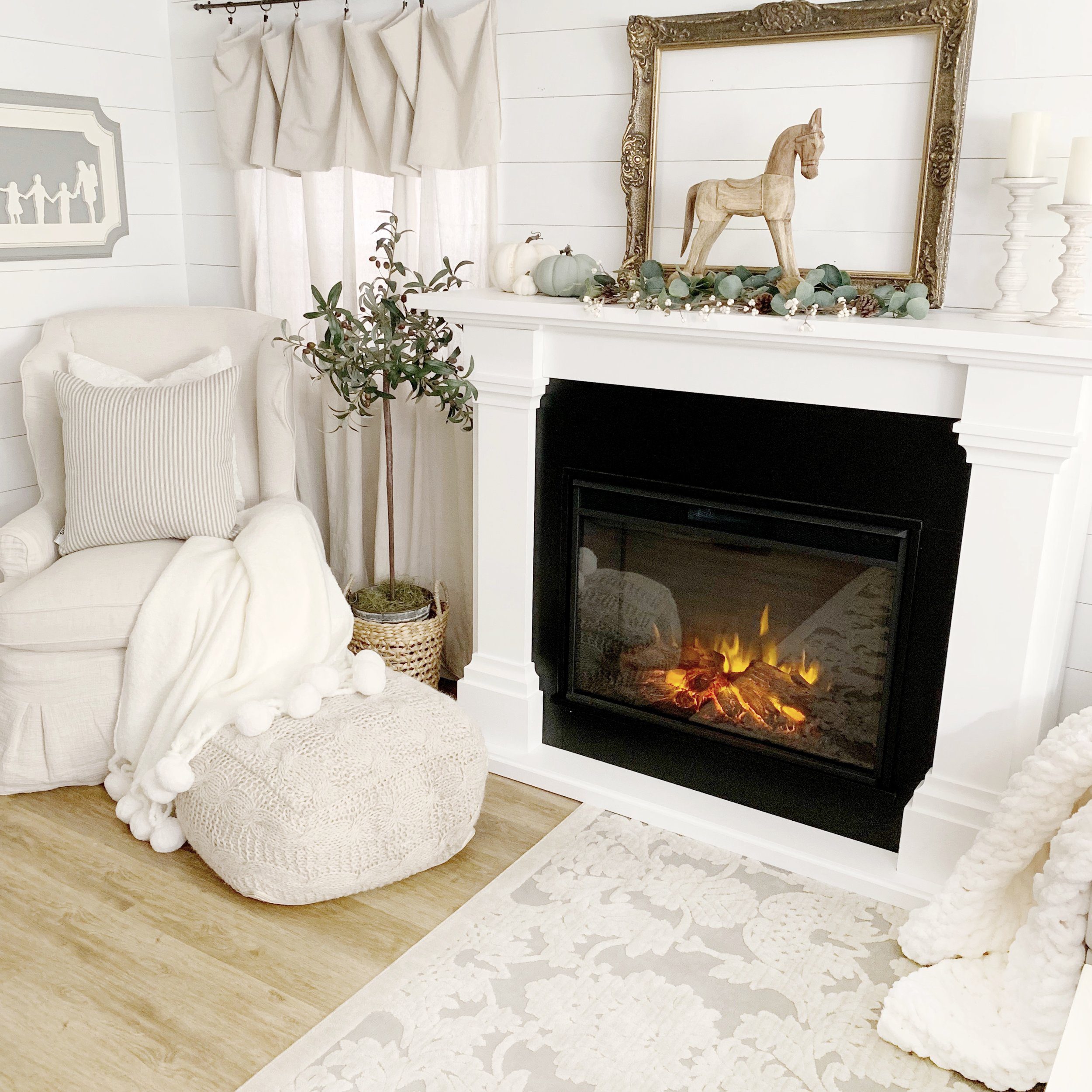 I love the flames of this fireplace, when looking into them you really want to make sure it has every detail you want and this marked every spot on our list! You can see in this photo the third basket of the trio, it was a perfect fit for my faux olive tree that I made. In this spot I added some more pillows and a blanket to finish off the space.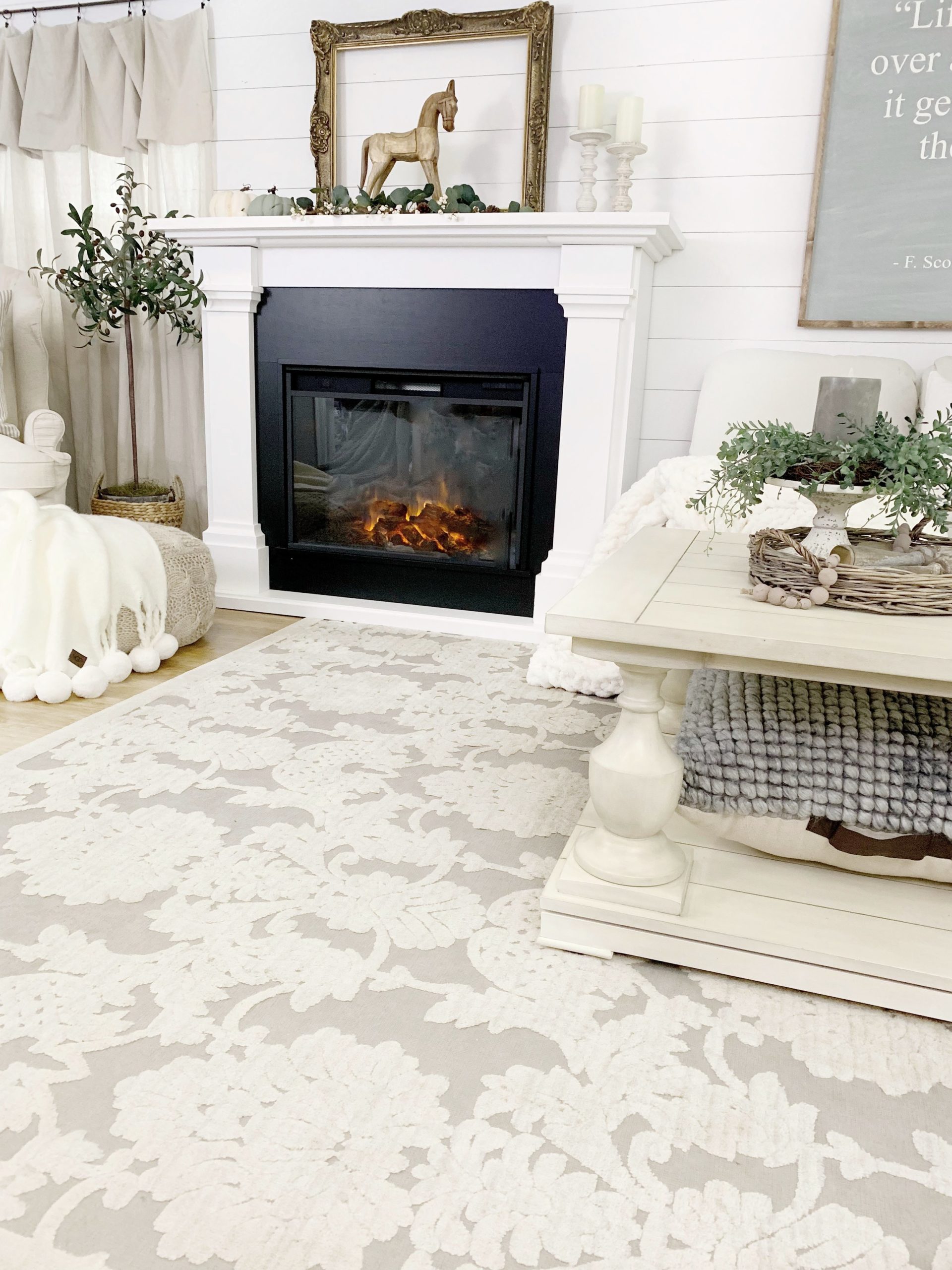 One last view of this space for today, next you will see it decorated for Christmas! Can you imagine the possibilities it brings? If you have been thinking about adding a fireplace, now is the time since I found the perfect electric fireplace for you. Let me know what you think by commenting below, and thank you for visiting I hope you were inspired.
Sources :
I have placed all the links below, some are affiliate links thank you for supporting my blog!
You can click on each item.
UGG Harper Blanket
UGG Euro/Floor Pillow
UGG Dog Sweater
Flameless Candles set of 4
PIN THIS FOR LATER: