Welcome to my mudroom all ready for fall! This room has been so wonderful, we took it from being something that wasn't functional to a space where we use every nook!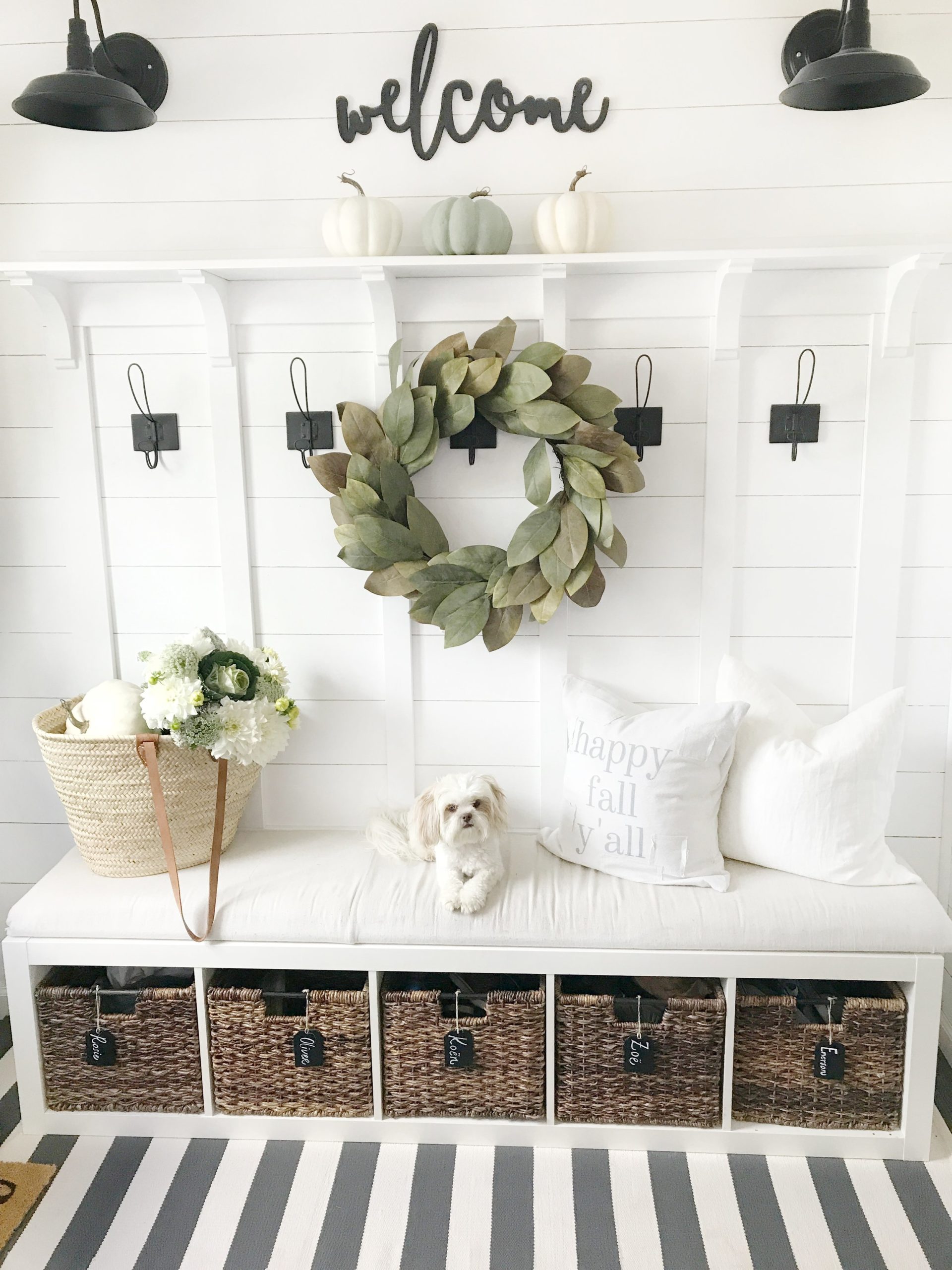 Meet Rosie, if you are new to this page she loves to sneak in every picture… but when you want her to she thinks otherwise.
We redid this mudroom entry recently and you can see the full diy HERE. Normally its filled with backpacks, but you get the idea!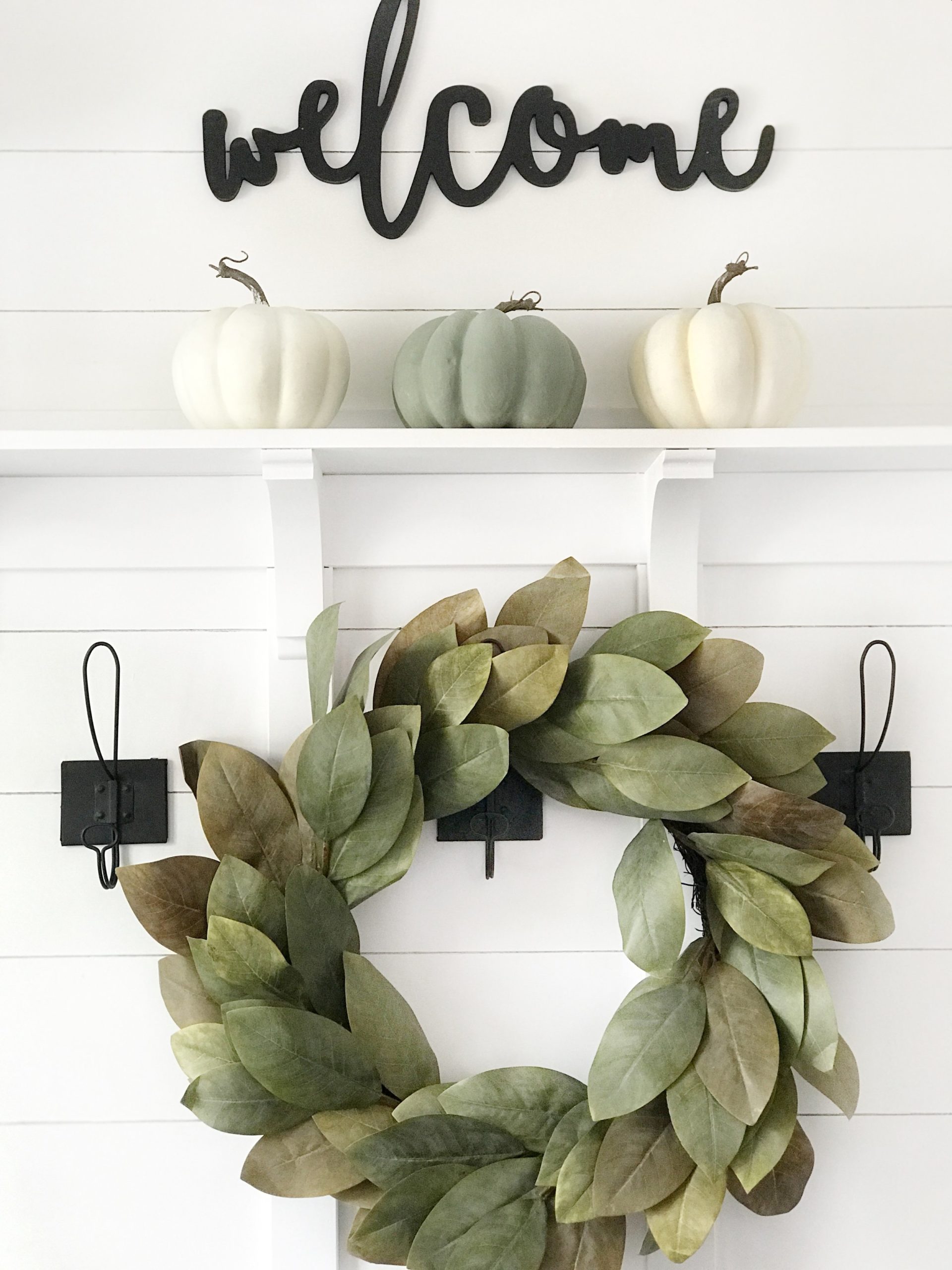 You will see lots of these pumpkins on my feed over the next few months, I will have an easy DIY including the paint color on these HERE from JOANN soon!
I can't get enough of this Dutch door from Simpson Door Company, its the perfect addition to this room! I get lots of questions on the color and it is Dove Tail by Sherwin Williams.
I love fresh flowers, and we are so lucky to have a farmers market nearby! We picked these up as we got to visit for the last time for this year.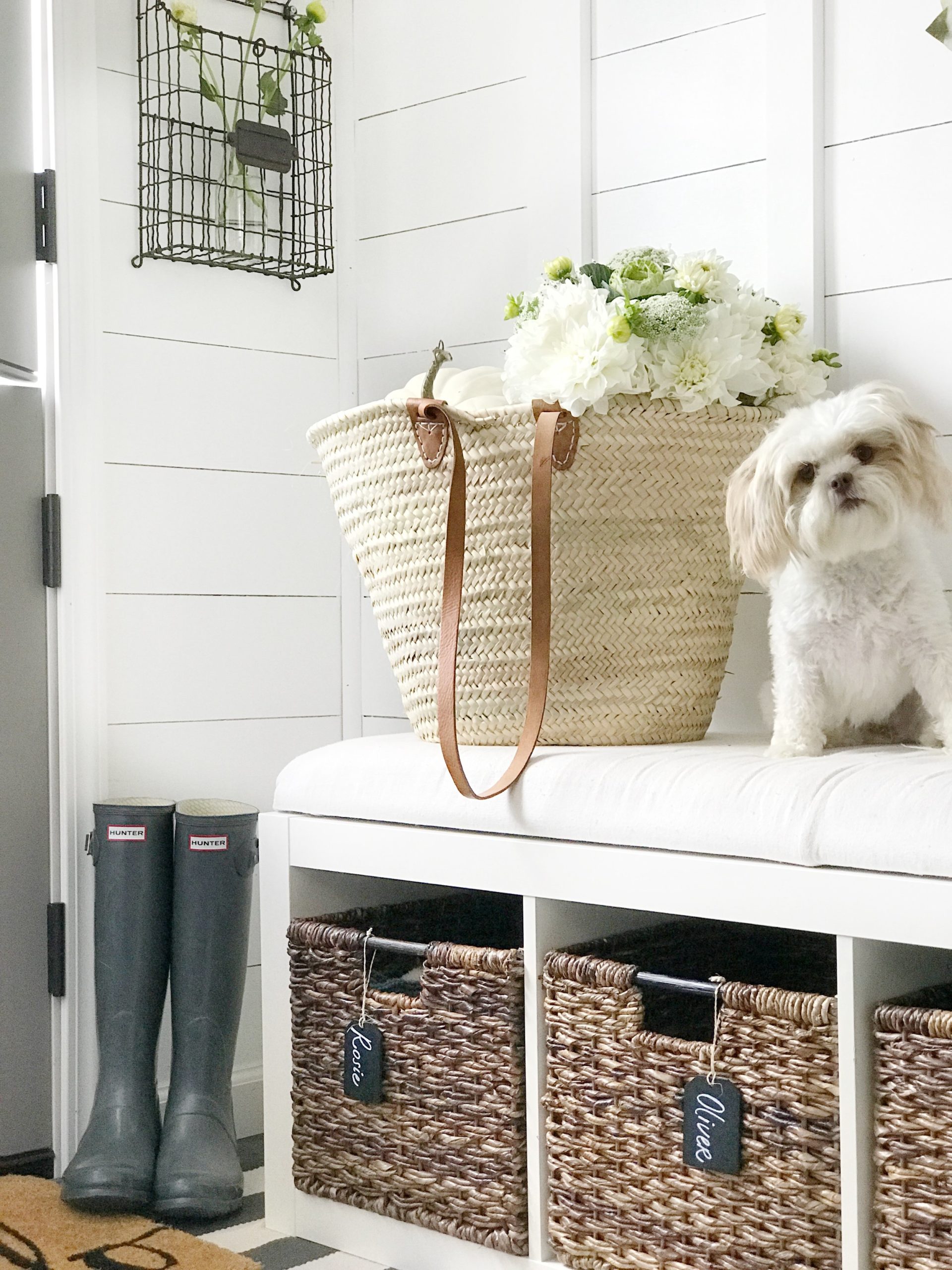 These bins from Target are so great, they hold each of their shoes and Rosies "stuff" adding a label just dresses them up!
The light in this room is one of my favorites, I love having this door to let even more in!
I think Rosie loves this room since her treats and food are hiding in here.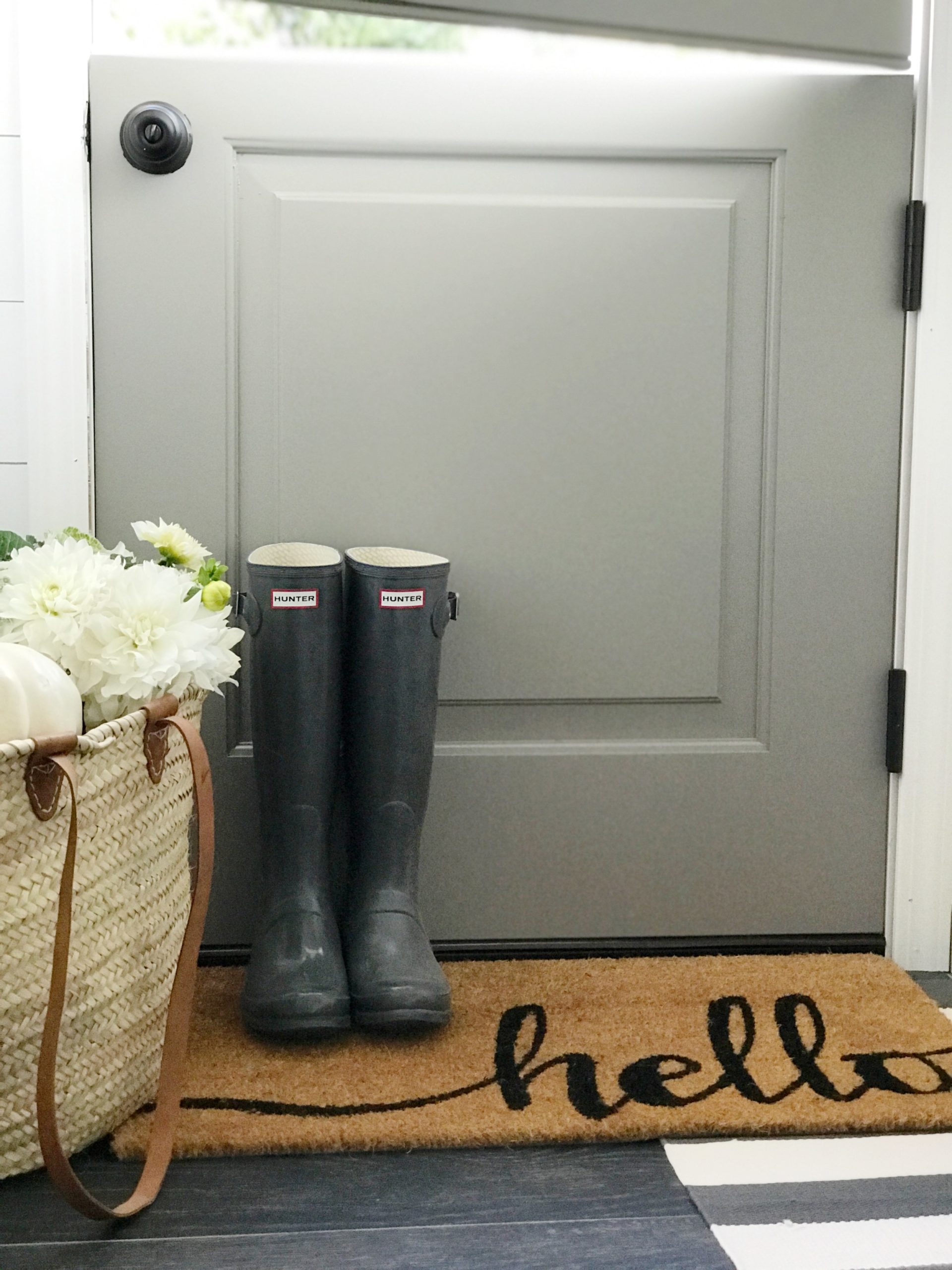 This photo just makes me think simple and that is what I crave these days.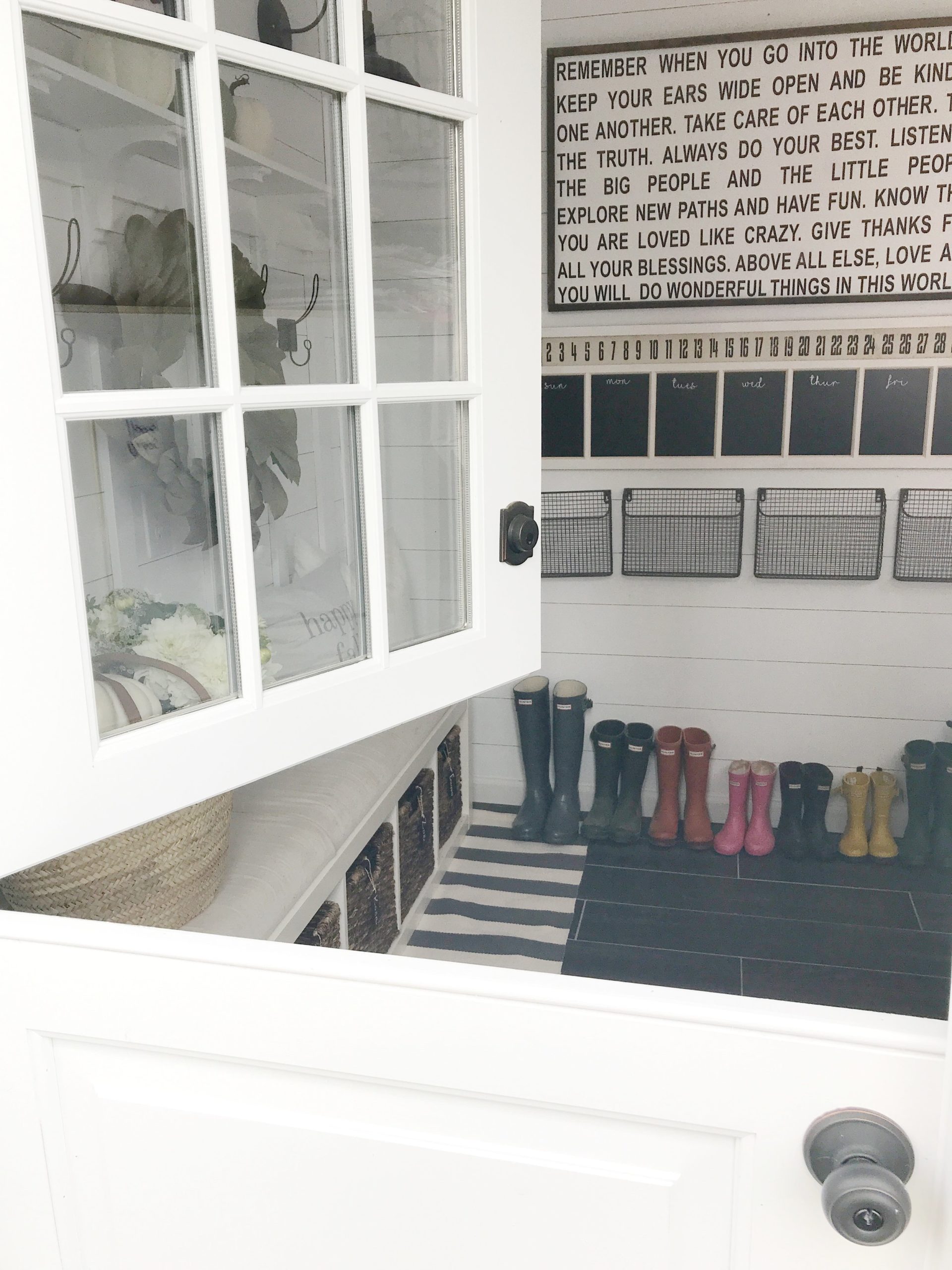 If you are entering my mudroom, this is what you will see coming in from this door. Normally the baskets are filled to the brim with stuff for me to do. My favorite are all the little boots lined up.
Here is a closer look at what you will see walking in.
It took me a bit to get in the fall mood this year, but all these pumpkins from JOANN make up for it right? You won't want to miss the perfect colors I found so check back next week! And this basket from Steele Canvas I think everyone needs in their life!
I love seeing all the details of a space, as simple as it can be its what makes it.
You would be surprised how much use this little nook gets. I have another easy DIY on how I made this utility sink cute HERE.
If you were wondering where our washer and dryer were, hiding right here! Our house is pretty quirky and has different levels, and honestly the last thing I want to see is a washer and dryer in my family room. So this is how we hide it! I will show what we built behind soon!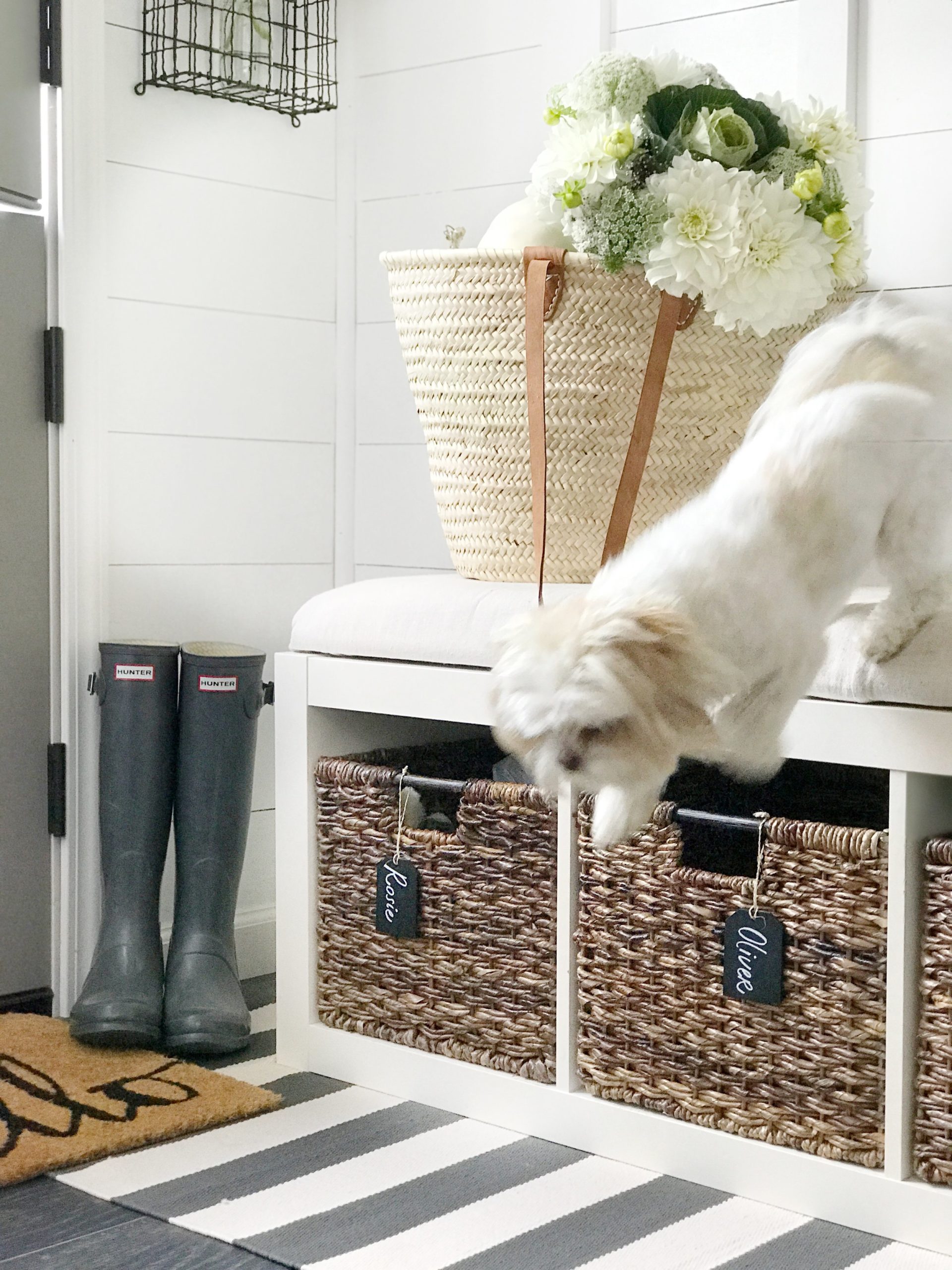 Rosie is done, and ready to go so it must be time to finish up! SOURCES :
I have placed all the links below, some are affiliate links thank you for supporting my blog!
Pumpkins: JOANN
Welcome Sign : Feather and Birch
Pillows: With Lavender and Grace
Stripe Rug: Purple Rose Home
Dutch Door : Simpson Door Company
Wire Mail Box : Curtis Creation
Market Basket : HERE
Brown Organizer Baskets : Target
Lights : HERE
Steele Canvas Cart
Laundry Sign : Hunt and Gather

Pin This For Later